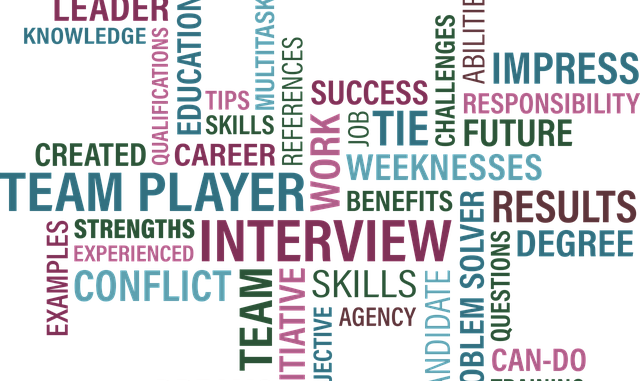 Goodwall Pitch
Goodwall is the next-generation community for Gen Z and millennials to become better together. Goodwall is for students and professionals who want to become the best versions of themselves: seize opportunities, build better habits, achieve bolder goals, and connect with incredible people. Our positive supportive community has grown to more than 1.5 million members in 150+ countries! Our social enterprise has been featured by Forbes, the Wall Street Journal, TechCrunch, TEDx, CNN, and more. Want to join our global 50+ person team on our mission to help the next generation maximize their potential and impact society positively? Keep reading!
Purpose of Role
We're looking for an exceptional passionate individual to take our community to the next level. Are you creative? Do you love storytelling and social media? Are you passionate about building communities and connecting with amazing people? Are you obsessively organized and detail-oriented? Can you write powerful copy? This is the job you've been dreaming of.
What we offer
A meaningful fulfilling opportunity and responsibility to really impact the future of the next generation and our company
Competitive compensation and a flexible work environment
One-on-one training and guidance from our Global Community Manager, COO and co-founder to help you grow and acquire the skills necessary to thrive in this role
A position with the potential to evolve as you acquire new skills, grow and take on new responsibilities
A challenging, fast-moving environment working with an international team
A mission you can be proud of
Key Accountabilities
Work closely with our COO, co-founders, marketing and business development team to perfect our strategy to support, engage and grow our community in Africa
Engage daily with our community in Africa by creating posts, commenting on posts, messaging power-members, and participating in groups. To improve our community and to tell the story of our community, you must breathe and live the community and know it better than anyone else.
Manage, define, and articulate our internal community calendar:
identify, promote and highlight members, stories, achievements
create engaging challenges (ex: #studyfromhome : Take a photo studying from home)
create and stimulate engaging group chats to bring our community closer together; identify hosts and moderators to lead the groups
host weekly AMAs to get to know the community and answer questions
write compelling short SMS styled copy for notifications
Measure, evaluate and improve the performance and engagement of our community daily
Manage, define, and articulate our social media calendar (Facebook, Instagram, and Twitter posts) to showcase the best of our community. You will need to write compelling copy and design visuals
Support other campaign efforts as needed to drive user growth, engagement, and retention in Africa
Skills and capabilities profile
Previous work experience
3+ years. Experience in community building, social media, copywriting is a plus.
Languages
Fluent English is a must; French, Portuguese, or any other language spoken in Africa is a plus
About you
Exceptional writing and verbal communication skills
Passionate about online communities, social media, and industry trends
Creative
You're hungry to learn and grow in a fast-paced environment
You can work independently AND can work collaboratively with a team
You can work across time zones and with different cultures
Passionate about Goodwall's vision and mission
Comfortable working in a fast-paced environment with a lot of ambiguity and can prioritize tasks and manage own time
How to Apply
As part of your application, you must complete your profile on the Goodwall app or
our website (goodwall.io). Include your work experience, education, and achievements
with photos and videos. Tag relevant skills.
You must also complete 2 challenges (below) that will allow us to
better assess your creativity and communication skills. Once you have completed the
three challenges, fill in this form with a link to your Goodwall profile to submit your
Application: https://goodwallforms.typeform.com/to/v00qcHpv
Create and post the following in the form of 30-60s videos on your Goodwall Profile.
1. Introduction Video: Post a 30s-60s video to introduce yourself to us in English.
Who are you? What do you care about? What are you passionate about? Why are you a good fit for the Community Manager job? Hashtag #communitymanagerafrica. Here is an example from our Global Community Manager, Niels den Daas: https://www.goodwall.io/posts/my-application-as-goodwalls-newest-2988
2. Create your own Challenge: Create an idea for a challenge for our community
in Africa. Post a 30-60s video to pitch your challenge and how members can participate in it on Goodwall. Also include a 140 character description in English including emojis that could be used as a notification to promote your challenge. Hashtag #challengeidea Here is an example challenge created by our Global Community Manager, Niels den Daas: https://www.goodwall.io/posts/goal2020-challenge-starts-today-are-f7f9
IMPORTANT NOTE: You must create a Goodwall profile to apply, please DO NOT include your LinkedIn profile on the form where it asks for your Goodwall profile.
Click here to apply via LinkedIn