Analyst, Cross Border Payments at Standard Chartered Bank Nigeria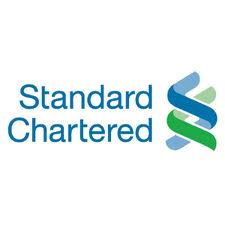 Standard Chartered Bank Nigeria – We attract talented individuals. Not only can they give you the benefit of their experience, they also reveal a closer, more personal look at the wide range of global opportunities we offer. At the core of the Group's people strategy is our focus on employee engagement. Engagement is a key driver of productivity and performance, which creates the foundation of our performance culture. We encourage and focus on the behaviours that bring out the very best from every employee, assessing their performance not just on results but on how those results were achieved. To further embed these behaviours we have a remuneration programme in place, carefully designed to incentivise our employees to live our values every day.
We are recruiting to fill the position:
Job Title: Analyst, Cross Border Payments
Job ID: 2200001270
Location: Lagos
Job: Operations
Schedule: Full-time
Employee Status: Permanent
The Role Responsibilities
ECCI (Electronic Certificate of Capital Importation) Repatriations and Management: Process all ECCI Repatriations, transfers & receive of ECCIs on the ECCI platform. Ensuring adherence to all rules and regulations as specified by CBN. Escalate any potential regulatory breach.
Ensure appropriate CCI type(s) is / are being used for respective repatriation
ECCI Dividends: Review documents and allot dividend based on available securities. Ensure appropriate securities are attached to CCIs.
Foreign Exchange Regulatory Reporting: Collate the report of all local Regulatory Payments across the bank. Ensuring accuracy as will be used by the CBN.
Investigations of All Outstanding TT Related Transactions in Suspense and NOSTRO accounts with daily reports. Investigation of all cross-border transactions in the Bank's Nostro and Suspense Account. Liaise with responsible Teams in closing all outstanding items. Escalate any exception.
Payments Monitoring and Exception Management: By checking all items outstanding in Nostro and Suspense, monitoring and identify all exceptions, liaise with clients and other stakeholders in closing the transactions. This ensure minimal or nil negative impact on Client experience.
Processing and Clearing of Foreign Currency (Inward & Outward) Cheques for Collection
Preparation of Journal Entries-EBBS to clear outstanding items
Ensure all transactions are processed within agreed Service Level Agreement (SLA)
Process stop draft requests in line with CMO guidelines, ensuring compliance with operational procedures and regulatory controls.
To receive and collate all inward messages received from other Banks, review with the International Payments Manager ensuring response to all messages.
Investigate and respond to all complaints relating to foreign cheques and ensure quick resolution of such issues.
Advise funding of Nostro Account maintained with corresponding Banks: Daily review of all transactions for each of outward foreign currencies, and make arrangement with Financial Market for funding of each Nostro account to avoid out-of-pocket of Nostro Accounts
Anti-Money Laundering Remain alert to the risk of money laundering and assist in the bank's effort in combating it by adhering to the key principles in relation to: ''identifying our customer, reporting suspicions, safeguarding records and not disclosing suspicions to customers
Act as Back up within the unit as applicable
Offshore and OUR Charges: Ensure all charges are cleared and respective client debited for all charges to avoid income leakage. Monitor and follow-up with the Charge Team to avoid overage charge item in Nostro.
Suspense Account: Ensure all outstanding items in suspense account are cleared and appropriate narration are used for all entries passed to Unclaimed Balance Account
Fees and Nostro Charges: Process all charges related to Telegraphic Transfer (Dexial charges, Deposit Fees, Rebate etc). Liaise with Finance Dept. to ensure charges are appropriately tagged to respective Business.
Actively support TB in the migration of new customer to the STS platform.
Process all foreign cheques received in line with the payment guidelines, ensuring compliance with operational procedures and regulatory controls.
Any other duties assigned from time to time by Head CMO
Job Requirements
Our Ideal Candidate:
First Degree plus banking experience
Thorough knowledge of local forex regulations
In-depth knowledge of SCB's Payment policy manual and swift standards.
How to Apply
Interested and qualified candidates should:
Click here to apply
Application Deadline 11th February, 2022 at 12:59:00 AM