HR Business Partner at Coca-Cola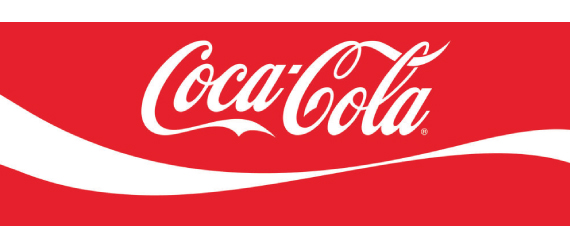 Coca-Cola is the most popular and biggest-selling soft drink in history. An icon of all times, Coca-Cola is the best-known product in the world. Created in Atlanta, Georgia, by Dr. John S. Pemberton, Coca-Cola was first offered as a fountain beverage by mixing Coca-Cola syrup with carbonated water.
HR Business Partner
Location: Lagos
Requisition ID: R-58411
Travel: 00% – 25%
Relocation Provided: No
Position Overview
The HR Manager / Strategic Business Partner is responsible for partnering with the business leaders, COE and Associate Services in building the BU capabilities for driving sustainable, profitable business growth.
Through HR thought leadership, s/he is responsible for building a BU culture and operating environment that is conducive to attracting, developing and retaining – the "Best in Class" talent.
Function Related Activities / Key Responsibilities
Responsible for partnering with the OU Leaders and extended community by facilitating the wiring of the new network organization .
Acts as coach and trusted advisor for the leadership team in order to improve leadership inspiration, organizational effectiveness, leading change, organization design and building capabilities.
Direct responsible of the global, regional and local implementation of our people strategy and people scorecard, leverage on the Company Purpose, Leadership Definition & Growth Behaviors.
Co-accountable of the end to end Talent, Learning and Rewards global processes in partnership with the Africa OU Talent & Capabilities and Total Rewards teams.
Direct responsible of the continues evolution of our Diversity and Inclusion strategy, practices and targets.
Partners with People Services to ensure compliance and continuous improvement of our HR systems, processes, policies, procedures, plans, and programs are in place and effectively utilized.
Co-lead the Talent Resource Allocation for agile projects in the new network organization, aiming to accelerate career and development experiences.
Responsible to continue building People Management capabilities through current processes (eg Employee Experience, PE, Wellbeing, Rewards & Recognition, Engagement, etc).
Dedicate 50% of their availability to participate on Dynamic Resourcing and Agile Africa initiatives.
Education Requirements
12+ years of Human Resources experience, Consulting, Organizational Development and Talent Management in a multinational company.
Related Work Experience:
Support leaders to drive high engagement and high-performance environment.
Master business and people decision making through a data and fact-based approach.
Ability/experience in development of business strategies, preferably in HR.
Experience in the development and managing projects and create executive business cases.
Ability to manage diverse and multiple stakeholders in a matrix organization and multicultural environment.
Ability to understand, balance, prioritize and develop compelling approaches to best meet the needs of the business.
Functional Skills:
Business acumen
People planning & processes
Agile, design thinking, scrum master
Change management
Coaching.
Skills:
Change Management, Employee Experience, Employee Lifecycle Management, Human Resources (HR) Software Systems, Human Resources Processes, Organizational Design, Organizational Effectiveness, People Strategies, Talent Management.
What We Can Do for You
You will be part of the Africa team where teams are the new heroes and our leaders that are inclusive orchestrators. Together, in pursuit of our Company Vision to craft Loved Brands, Done Sustainably, For a Better Shared Future.
Method of Application