HR Information System Administrator / Data Analyst at United Bank for Africa Plc (UBA)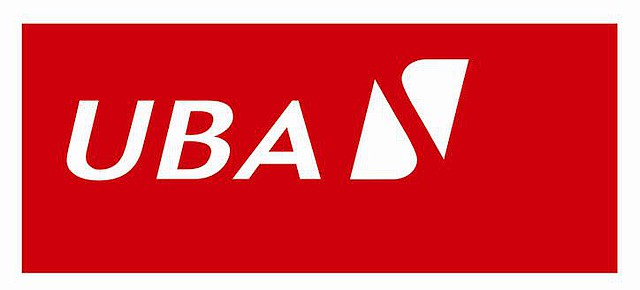 United Bank for Africa Plc (UBA) is one of Africa's leading financial institutions, with operations in 19 African countries and 3 global financial centres: London, Paris and New York. From a single country organisation founded in 1949 in Nigeria UBA has grown to become a pan-African provider of financial services with over 11 million customers, through close to 1000 business offices and touch points globally.
We are recruiting to fill the position below:
Job Title: HR Information System Administrator / Data Analyst
Location: Lagos, Nigeria (On-site)
Job type: Full-time
About the Job
We are looking to hire a talented and experienced individual with prior experience in IT and Database Management.
The ideal candidates must be conversant with the following:

Banking operations, policies and procedures
Understanding of the Bank's HR policies
Understanding of the Banks Organization structure
Understanding of the Banks Organization structure.
Job Objective(s)
Effectively manage the Bank's Human Resource database and preparation of required reports and analytics.
Responsibilities
HRIS/ HR Portal Management:
Staff profile update for:
ERMS
Leave Portal
Treasury Bill Portal
POS Portal
Implementation of Staff Promotions as advised by the Executive Management Team.
HRIS Database Management for data consistency and to avoid data loss.
Effective management of HCM Connect Portal.
Cheque Confirmation Portal
Other banking applications integrated with the HR database.
Implementation of Organization Structure on the HR database as advised by the Executive Management Team.
Rendition of Reports:
CBN Report
Sales Staff Report
Confectionary Allowance
Report on Senior Executives for CBN
Long Service Award
Staff list for mid-year and year end audit
Monthly Telephone allowance schedule for corporate services
Retirement Schedule by age and length of service
EMC Report/Board report.
Semi – annual return on Management and Top Officers – SBR1920
Staff List for Tax Management
Audit Reports (PWC)
Performance Profile / Score Card
Payroll Validation:
List of validated new hires
Sol ID Update
Job Role Update
Update of profiles on U-pay Portal.
Confirmation of staff movement on HCM Connect Portal
Update of staff profile on HRIS
Cost code Update
Enterprise Resource Management System:
Update of staff profile on the ERMS
Cost code Update
Sol ID Update
Job Role Update.
Data Analytics:
Ensure the data extraction from HR Systems is correct and complete
Liaise with business on mapping/data validation issues
Contribute to the improvement of the HR platforms or processes via innovative ideas, strategies and related initiatives.
Work with the team lead and business users to gather requirements, conduct analysis and prioritize requests
Keep abreast of new technologies.
Ensure data and mapping quality
Serve as business interface with IT team on data / validation issues
Educational Qualification:
Minimum of Bachelor's Degree in Computer Science, Information System and other related fields.
Experience:
Minimum relevant banking experience 0 – 2 years.
Prior IT experience.
Desired Skills:
In-depth knowledge of DBMS using TOAD and Navicat for database optimization.
Basic programming languages skills e.g. Java, Microsft.Net
Excellent Customer service skills.
Scripting – Writing of queries to export data for Reports and Data analytics.
The use of Microsoft Excel to analyze complex data
How to Apply
Interested and qualified candidates should:
Click here to apply