Trainee Cashier at AB Microfinance Bank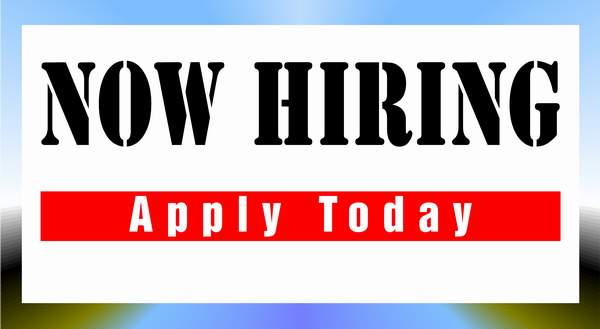 AB Microfinance Bank is a national microfinance bank licensed by the Central Bank of Nigeria (CBN), with its head office in Lagos and branches spread across Lagos, Oyo, Ogun, Ondo and Anambra State. AB Microfinance Bank Nigeria is committed to its passion of helping to improve the business opportunities of entrepreneurs by availing them of easy access to affordable loans, as well as improve the general financial status of everyone with its deposit accounts. It is a limited liability company duly incorporated in Nigeria under the 2002 Companies and Allied Matters Act, and is regulated by the Central Bank of Nigeria as a fully fledged microfinance bank.
The Bank has an exceptional group of very strong international shareholders committed to the task of improving access to financial services in the country. These shareholders are Access Microfinance Holding AG of Germany, KfW – the German Development Bank, the African Development Bank, and the International Finance Corporation of the World Bank Group. Together, they have an established record of setting up and managing microfinance banks across the African and Asian continents in such countries as Nigeria, Tanzania, Liberia, Zambia, Rwanda, Madagascar, Azerbaijan, Tajikistan,Georgia and Brazil.
We are recruiting to fill the position below:
Job Title: Trainee Cashier
Ref Code: TCASH / BS / NOV / 2021
Location: Lagos
Employment Type: Full-time
Main Responsibilities
Perform Clients deposit and withdrawal transactions (cash and cheque) within approved limits and provide responses to customers' enquiries or complaints in a polite and courteous manner within the cash area.
Ensure complete adherence to the dictates of the Cashbox Procedure (including adjoining annexes) and other applicable MEMOs in force at all times.
Ensure proper and complete record keeping and filing of all transaction reports and receipts
Support and participate in the deposit mobilization effort of the branch.
Actively support the client advisor team in raising deposits by cross-selling, giving general information about products and services and referring clients to the client advisors.
Actively inform clients about transferring their funds via the funds transfer channel.
Ensure that Cash is arranged and stored in an orderly manner (according to denominations) in the Till box and ensure that the cash cabin is neat, tidy, and free from all prohibited items.
Verify the correctness of customers account details (Name, account Number, account type etc.), signatures and pictures before performing deposit and withdrawal transaction.
Verify that cash notes received are not counterfeit notes at the time of presentation using the pre-installed Mercury Lights.
Requirements
Minimum educational qualification of OND in any related field
Excellent customer service relation
Ability to work effectively with minimal supervision,
1-2 years working experience in any related field would be an added advantage.
Good communication and Interpersonal Skills
Active PC user
How to Apply
Interested and qualified candidates should send their CV as an attachment to: [email protected] Please ensure that you indicate the Job Title as the subject of the mail.
Note
Failure to comply would disqualify your application.
Only shortlisted candidates will be contacted
Application Deadline  13th November, 2021.