Application Specialist at Nexford University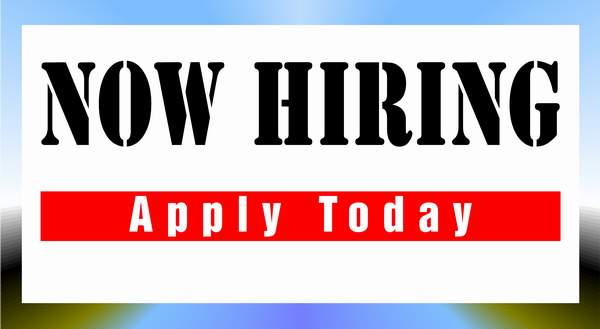 Nexford University is a next-generation university based in Washington DC offering a competency-based learning model. Nexford's mission is to enable greater social and economic mobility by providing an affordable high-quality education that will positively impact millions of lives around the world.
We are recruiting to fill the position below:
Job Title: Application Specialist
Location: Remote
About the Job
Are you an experienced Telesales Advisor with the ability to drive learner enrollment at an American online university? Join a next-generation university making high-quality affordable education available worldwide. At Nexford University, you will be responsible for advising and guiding potential learners and applicants using outbound calling as your main channel. You will also be competent across digital channels, such as social media, live chat and WhatsApp to bring a 360 care approach to advising potential learners across the world.
Key Responsibilities
Contact potential learners or applicants to guide their decision making and help them
Answer questions about the university, programs, or the admissions process
Ask questions to understand our learners and our programs better, with a cultural awareness of each region
Go the "extra mile" to ensure university goals are met and challenges blocking enrollments are promptly addressed
Use different platforms to convert leads to customers – calls, emails, chat and social media channels
Deliver on meaningful weekly calls and monthly enrollment targets
Keep records of calls and sales and note useful information on the CRM: Hubspot
Gather actionable insights that can contribute to the university's improvement
Collaborate with the global team to help increase enrollments and to provide the best learner experience possible.
The Ideal Candidate
BSc / BA Degree
3+ years experience in consultative Telesales (preferably in higher education)
Prior experience managing inbound/outbound calls, emails, chat and social media channels
Excellent English: written and verbal
Proven track record of successfully exceeding Telesales targets
Ability to maintain resilience while working in a highly KPI driven environment
Outstanding communication and negotiation skills with the ability to resolve issues and address complaints
Ability to adjust customer handling and sales techniques depending on the prospect
High learnability to become expert in our degree programs and explain them to potential learners
Discipline and professional maturity to work remotely
Benefits 
Work at a company with a social mission where you can make a real difference
A market-competitive salary
12 days personal development time off, post-probation
50% discounted tuition on all Nexford courses for your family
An entrepreneurial and highly stimulating environment
Remote working
Application Closing Date
Not Specified.
Method of Application
Interested and qualified candidates should:
Click here to apply online
Note: Please note that the working hours will align with the UK working hours.