Field Support Engineer at MainOne Cable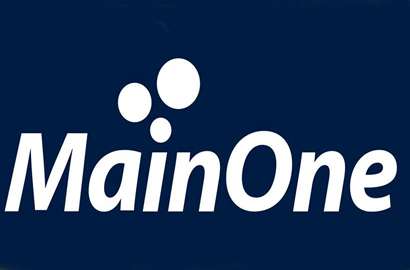 MainOne Cable is a leading facilitator and preferred provider of innovative telecom services and network solutions such as Connectivity and Data Center Solutions to Telecom operators, Internet Service Providers (ISPs), other businesses and Government institutions across West Africa.
MainOne Cable's success is built on having talented and highly proficient people within their respective fields as the driving force behind our business. A job in MainOne is different from any other you have had. With joining MainOne you'll be challenged, inspired and proud as you become a part of something big.
We are recruiting to fill the position below:
Job Title: Field Support Engineer
Location: Lagos
Department: Technical
Slot: 2 Openings
Job Type: Permanent
Responsibilities
Respond to customer inquiries about products, work operations, etc. during field contacts.
Produce and maintain all records related to the assigned tasks
Perform preventive maintenance tasks on customer premises, including among others Coaxial and Optical Fiber cables, disconnection of idle drops, report sagging cables and damaged network devices including Lockboxes/passive and active devices.
Ensure work tools are well maintained including laptops, Compression tools, motor bikes etc
Track and repair signal outages on Gpon including signal leakages on the network in coordination with Engineering, Maintenance and NOC teams
Ensure sites are attended to within SLA.
Update dispatch with accurate information pertaining sites and customer feedback
Ensure quality is attained with reference to industry standards.
Handle CPES and ensure they are well packaged with all accessories intact in cases of recovery
Maintain integrity including management of customer premise, company Image and phone etiquette.
Share feedback on issues pertaining to the network and customer experience.
Share relevant information with relevant teams including addresses, gaps and network issues
Qualifications, Skills & Competencies
First degree in a relevant field of study.
Minimum of 5 years' experience in the design and construction of Fiber Optic Networks, including 2 years of experience at various levels of project management .
A comparable amount of training, education and experience may be substituted in lieu of some of the minimum qualification
Good knowledge of GPON protocol (ITU-T G.98x standards) and/or a strong experience of GPON equipment configuration (OLT & ONT) is mandatory
Considerable knowledge of design and construction practice on GPON fiber optic networks
Good knowledge of equipment and technologies like

Ethernet access networks (VLAN bridging, cross-connect)
Ethernet QoS (policing, shaping, IEEE 802.1p, 802.1q, 802.1ad)
Measurement equipment's (protocol emulators, traffic generators, protocol analyzers)

Ability to operate an OTDR to troubleshoot and test fiber optic cable.
Ability to troubleshoot large GPON network with minimal supervision.
Thorough and complete knowledge of rules, regulations, policies and procedures applicable to electric and communication industry, and the ability to apply them in day-to-day engineering situations
Considerable knowledge of local and state permitting agencies codes and regulations
Considerable knowledge of other office software, such as Microsoft Word, Excel and Access.
Ability to write technical specifications
Extensive knowledge of creation of fiber optic paths and calculation of loss budgets.
Considerable ability to establish effective working relationships with internal and external customers.
Ability to plan the work of technical personnel engaged in surveying.
Demands of the Job:
Possibilities of working at odd hours should be expected

How to Apply
Interested and qualified candidates should:
Click here to apply