Anaesthetic Technician at Lagoon Hospitals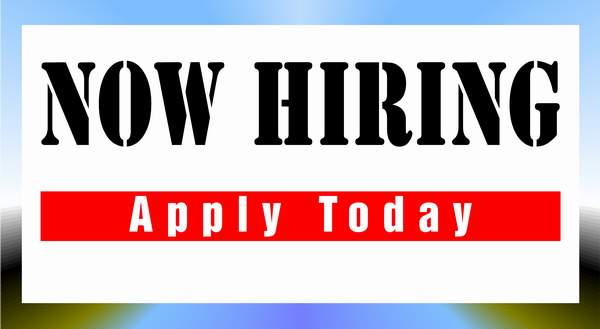 Lagoon Hospitals is the only Nigerian Hospital group accredited by the Joint Commission International, and one of two groups in Sub-Saharan African to be so accredited. The Hospital was first accredited in 2011 and re-accredited in 2015, 2018 and 2021. This is a guarantee of safe and quality healthcare that meets international standards.
We are recruiting to fill the position below:

Job Title: Anaesthetic Technician
Location: Lagos
Employment Type: Full-time
Reports to: Chief Intensivist and Consultant Anesthetist
Job Summary
This role is responsible for providing direct clinical assistance to anesthetists, ensure safe operational anesthetic and ancillary equipment in the operating theatre and maintaining a high standard of patient care
Stocking & preparation of anaesthetic rooms, ensuring all rooms and equipment trolleys are stocked in accordance with the stocking list for each theatre.
Receiving patients from theatre reception, checking verbally the full names and hospital number with wrist band and ensure the adequate operative consent has been signed consistent with the operation list.
Transferring patients to the operating room and to post-operative care units after procedures.
Assisting with safe positioning of patients.
When required, provide assistance outside the operating theatre in other units like the Intensive Care Unit, Emergency Department, CT Scanning Suite, MRI Unit, or other areas of the hospitals
Checking and preparation of anaesthetic machines, intravenous drugs and ancillary equipment including cleaning, disinfection and sterilization of equipment.
Preparation, application and establishment of patients monitoring equipment.
Provide professional, clinical and technical assistance to the anaesthetist during all anaesthetic procedures and other times.
Carry out other duties as assigned
Key Result Areas / Performance Goals
Anaesthetic Rooms to be kept to a high degree of cleanliness
Sterilization of all anaesthetic equipment
Incidence reporting and adequate documentation
Triage
Use of SOPS/adherence to quality standards
Job Qualifications
Interested candidates should possess a Bachelor's Degree.
Certificate of Training as Anesthetic Technician
2 – 3 years post qualification experience is desired
Core Competencies:
Basic Life Support skills
I-CARE attitude (Integrity, Compassion, Attentiveness, Respect, Excellence and Empathy)
Computer literacy
Good organizational skills
Good interpersonal and communication skills
Attention to detail.
How to Apply
Interested and qualified candidates should
Click here to apply