Call Centre Manager at Eat 'N' Go Limited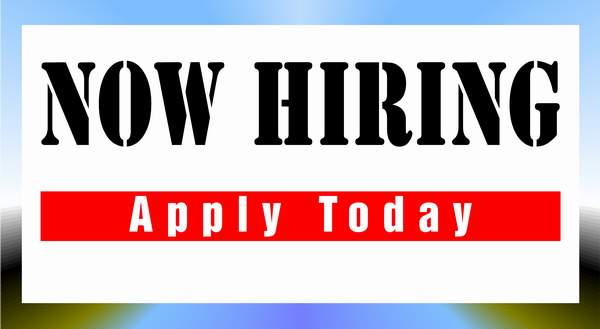 Eat 'N' Go Limited is a restaurant group on a mission to become the premier food operator in Africa. So far, our growing family consists of three international brands, Domino's Pizza, Cold Stone Creamery & Pinkberry.
Eat 'N' Go limited officially started operation in August 2012 with the premier store at 4, Saka Tinubu Victoria Island, Lagos. Today, Eat N' Go has about 50 stores (outlet) across Nigeria and still growing with presence in Abuja, Lagos, Ibadan, Abeokuta, Port Harcourt and Enugu.
We are recruiting to fill the position below:
Job Title: Call Centre Manager
Location: Victoria Island, Lagos
Employment Type: Full-time
Purpose / Role
The Call Centre Manager (CCM) is responsible for the daily running and management of the call centre through the effective use of resources.
He has the responsibility for meeting, and possibly setting, customer service targets as well as planning areas of improvement or development.
CCM's ensure that calls are answered by staff within agreed time scales and in an appropriate manner.
Prime Responsibilities and Duties
Manages and directs all aspects of inbound contact center operations.
Implements and reviews contact center inbound policies and procedures.
Develops and monitors quotas for service volume and timeliness.
Call Center Manager is responsible for managing the Call Center Representatives
Provides support and guidance to team members. Regularly provides performance feedback based on review of quality reports/quality monitoring and production results
Recording statistics, user rates and the performance levels of the Centre and preparing reports
Collect and analyze call-center statistics (sales rates, costs, customer service metrics etc.
Improve the customer service experience, create engaged customers and facilitate organic growth
Take ownership of customers issues and follow problems through to resolution
Set a clear mission and deploy strategies focused towards that mission
Develop service procedures, policies and standards
Keep accurate records and document customer service actions and discussions
Analyze statistics and compile accurate reports improvement
Manage calls from customers to ensure all queries are answered.
Ensure complaints are answered immediately.
Setting and meeting performance targets for speed, efficiency, sales and quality; managing the daily running of the call Centre.
Liaise with Ops team to gather information and resolve customer complaint
Maintaining up-to-date knowledge of industry developments and involvement in networks;
Monitoring random calls to improve quality, minimize errors and track operative performance;
Other Duties:
Other duties that may be assigned by the Marketing Director.
Reports:
Monthly report to the Marketing Director.
Qualifications
First Degree in any Social Sciences or Business Management course.
6 – 8 years experience in Call Center Management / Customer Care Service.
Proficiency in the use of English.
Must be customer service oriented.
Prior experience in TELCO would be an added advantage.
Excellent skills in Conflict and complaint resolution.
How to Apply
Interested and qualified candidates should:
Click here to apply
Note: Only qualified candidates will be contacted