Coca-Cola HBC (Coca-Cola Hellenic Bottling Company) Recruitment for Capability Development Specialist – Logistics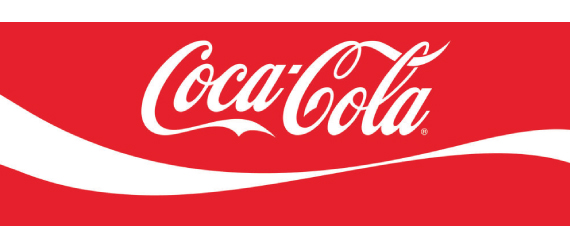 Coca-Cola HBC (Coca-Cola Hellenic Bottling Company) is a bottling partner of The Coca-Cola Company. Coca-Cola HBC is headquartered in Zug, Switzerland and has a premium listing on the London Stock Exchange and secondary listing on the Athens Exchange. The Coca-Cola Company is the world's largest beverage company and operates in more than 200 countries.
Life at Coca-Cola HBC is fast-paced and challenging, with fair rewards and exciting learning opportunities. We promote an inclusive workplace, value diverse views and opinions and always appoint the best person for the job, ensuring equality in our shortlists and appointments. Take up the challenge. Join us!
We are recruiting to fill the position below:
Job Title: Capability Development Specialist – Logistics
Job ID: req32992
Location: Ebute Metta, Lagos (Head Office)
Team: Logistics Capability
About the Job
Manage all developmental programs for warehouse personnel and leads deployment of operational excellence tools and techniques to improve productivity and cut business losses across NG warehouses.
Leads operational project deployment and own the platform for daily continuous improvement initiatives to promote safety, productivity, and governance within all NG Warehouses.
Your New Key Responsibilities
Executes annual capability developmental initiatives for all warehouse personnel as planned.
Coordinates internal & external trainings in accordance with curriculum & Looks of Success (LOS).
Drives operational excellence routines across all pillars in NG Warehouses.
Drives functional onboarding programs for Warehouse employees.
Coordinates continuous improvement & Lead Improvement Memos generation & submission drive across warehouse operation.
Champions standardization of operating procedures and drives governance awareness routines across levels.
Promote customer centric culture by designing and implementing excellent execution models usable by external partners' warehouses to support RTM evolution.
Enforces performance management standards and act as go-to person for innovative practices.
Leads technical evaluation & job calibration exercises for NG warehouse employees. Manage Network for Excellence and other internal alliance initiatives to eradicate business losses in the warehouse.
Tracks individuals' capability profile and make proposal on functionally dynamic IDPs year-on-year.
Performs routine analysis from available tools/ technology and implement proposals for reinforcement, rewards, or sanctions.
Education / Knowledge
B.Sc / HND in relevant field.
Minimum of 3 years experience in Warehouse operations.
Proficient in MS office
Compliance with CCH values
Reverence for diversity.
Do You Have These Skills?
Excellent management skills
Effective at planning & organizing
Effective interpersonal skills
Effective motivation skills
Conflict management
Creative mindset Teamwork
Effective communications skills (written and oral)
Passion for growth (People & Processes)
Decision making skills
Problem solving skills
How to Apply
Interested and qualified candidates should:
Click here to apply
Closing date: Unspecified