Communications Advisor at Cuso International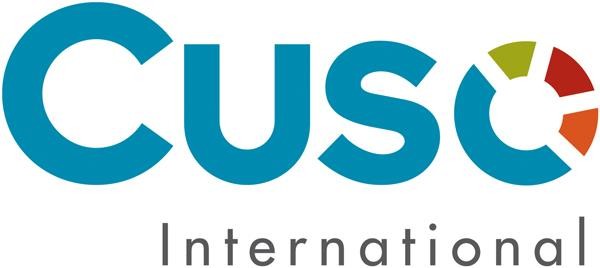 Cuso International is a not-for-profit development organization that works to eradicate poverty and inequality. Each year, we mobilize hundreds of volunteer professionals to work alongside local partners to maximize their impact through capacity building. We work in partnership with governments, civil society organizations, multilateral agencies and the private sector to develop and deliver programs aimed at advancing gender equality, promoting the empowerment of women and girls, and improving access to and quality of economic opportunities for young people.
We are recruiting to fill the position below:
Job Title: Communications Advisor
Location: Calabar, Cross River
Employment Type: Volunteer
Start Date: October 2021
Placement Length: 5 months
Language Requirements: English Level 4-Advanced
About the Project and the Partner
Project – Sharing Canadian Expertise for Inclusive Development and Gender Equality (SHARE):
Cuso International will deliver the Sharing Canadian Expertise for Inclusive Development and Gender Equality (SHARE) project, with a contribution from Global Affairs Canada (GAC) over seven years (2020-2027).
SHARE aims to improve the economic and/or social well-being of the poorest, most marginalized and vulnerable people, particularly women and girls, in developing countries, with a view to contribute to the Sustainable Development Goals.
In addition to increasing engagement of Canadians in international development and key global issues, this project will aim to increase the performance of country partners to deliver more inclusive, innovative and environmentally sustainable development initiatives that advance gender equality, in support of the action areas of Canada's Feminist International Assistance Policy.
The Volunteer's Role
If you are passionate about implementing communication initiatives this might be the role for you!
As the Communications Advisor you will bring your experience to support all internal and external communication and support the project's website and social media platforms.
Apply to this role and make together the difference!
Responsibilities
As a volunteer, you will:
Identify and analyze the communication needs of stakeholders (including staff, donor agencies and community, members) and develop materials to address and respond to the communication needs of stakeholders.
Work with the Communications Intern to manage the development, distribution, and maintenance of all print and electronic materials.
Work with the project team to monitor and evaluate the implementation of the project's communication strategy.
Track and respond to general inquiries from the public.
Work closely with members of the project team to organize media events, including press conferences, talk show interviews, documentaries, etc.
Essential Requirements
Bachelor's Degree, College Diploma in Communications, Marketing, Public Relations or related field
Essential Background:
At least 2 years of professional experience working in development communications in an NGO or other reputable organization
Excellent reporting skills
Proficient spoken and written English is essential.
Experience developing diverse communication and promotional materials
Experience in media relations and media campaigns
Training and Briefing
We commit to helping you prepare as best as possible for your placement.
You will have an advisor to support you through the process and will receive essential training as part of your preparation.
This training is designed to maximize your understanding of your placement and culture, help you identify and plan your own learning, and help you stay safe and healthy during your placement.
Overview of pre-departure training:
Skills and Knowledge for Working in Development (SKWID) program – A 45-hour training program that uses a blended learning approach including 4 days of in-person sessions and online e-modules to be completed before and after the in-person session.
Online health briefing
Fundraising 101 Webinar
Self-directed briefing documents, online training and external resources accessed through the volunteer portal
In-Country Training and Learning:
You will receive an In-Country Orientation (ICO) that builds upon the pre-departure training. This will be conducted by either the country program office or the supporting partner organization. This normally lasts for 2-10 days (depending on language learning requirements and other factors). In some countries, volunteers will be able to access ongoing language training opportunities. In-Country Orientation equips you with the relevant skills, knowledge, and country-specific information to be successful in your placement. Furthermore, our Country Program Office or local partner will provide you with continuous in-country support throughout the duration of your placement.
Protection from Sexual Exploitation and Abuse:
Cuso International works with poor, vulnerable and marginalized people, mainly women and girls, to eradicate poverty and inequality. We understand the need to uphold and enforce the highest standards of ethical and professional conduct.
At Cuso International, we believe that all people, regardless of race, ancestry, place of origin, colour, ethnic origin, citizenship, creed (religion), sex, age, record of offences, marital status, family status, sexual orientation, gender expression and identity or disability have the right to live lives free of harassment, sexual exploitation and abuse.
Cuso International volunteers must agree to uphold the Child Protection, Prevention of Workplace Violence, Prevention of Workplace Harassment and Discrimination, and Prevention of Sexual Exploitation and Abuse Polices and Code of Conduct.
Cuso International considers all forms of harassment, sexual exploitation and abuse to be incompatible with fundamental belief in the human dignity of all people, international and national agreements and standards, and with its core values.
Benefits
Support Package:
Modest monthly living allowance
Accommodation while in placement, return airfare/transport and cost of health insurance for volunteers from outside the region
Training and orientation
On the ground support through our Cuso International country program office
Access to Employee Assistance Program while in placement and upon return.
Terms and Conditions
Cuso International terms and conditions allow you to lead a modest and healthy lifestyle while being effective in your placement.
This support package will cover basic living expenses for one volunteer and is not intended to cover home-based expenses (ex. loans, support payments, etc.) or luxury items such as imported items in placement or international personal travel.
How to Apply
Interested and qualified candidates should:
Click here to apply
Note
Open to Nigerian Citizens currently living in Nigeria only.
Nigerian volunteers currently in the country are not required to fundraise