Consultant Facilitator at International Alert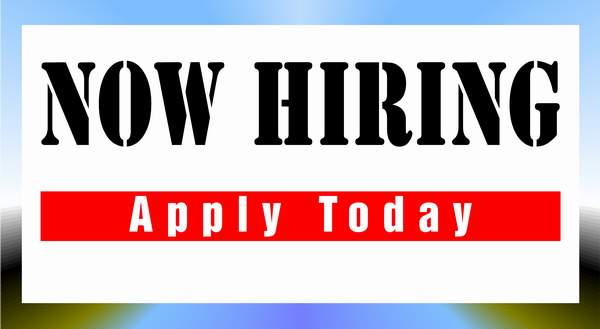 International Alert is one of the world's leading peacebuilding  organisations, with over 30 years of experience supporting communities,  advising governments, organisations and companies on how to build  peace. Alert works with people in conflict-affected and threatened areas  to make a positive difference for peace; to improve the substance and  implementation of international policies relevant to peacebuilding; and to  strengthen the peacebuilding sector.
We are recruiting to fill the position below:
Job Title: Consultant Facilitator
Location: Bauchi
Employment Type: Full-time
Background
International Alert (Alert) is an international peacebuilding non-governmental organisation working with people directly affected by conflict to find peaceful solutions towards a world where people resolve their differences without violence and can build a more peaceful future for their families and communities. Alert works in over 30 countries and territories and has offices in 18 countries.
Alert has worked in Nigeria since 2011, starting with work on security governance and conflict sensitivity technical assistance on the 5-year DFID-funded Nigeria Stability and Reconciliation Programme (NSRP).
Through this programme, we worked in 8 conflict-affected states across the country. In 2015, we extended our operations in the northeast of the country, producing a seminal research report on the challenges of reintegration for women and girls returning from Boko Haram captivity.
Since then, we have grown our programme across the Northeast region and implemented interventions on social cohesion, Women Peace and Security (WPS), and Security governance projects.
Our vision is that people and their societies can resolve their conflicts without resorting into violence, working together to build sustainable and inclusive peace. Our three-part mission is to break the cycles of violence and to build sustainable peace by: Working with people directly affected by violent conflict to find lasting solutions.
Shaping policies and practices to reduce and prevent violence, and to support sustainable peace (policies and practices through in-depth research and analysis to influence powerholders to support sustainable peace.)
Collaborating with all those striving for peace to strengthen our collective voice and impact
Alert and Taimako Community Development Initiative's (TCDI) work in Yobe and Bauchi States has highlighted that the exclusion of young people from decision-making on peace and security, local governance, and development is a key cause of fragility globally.
Evidence shows that when young people are marginalised from local and national development gains, they are particularly vulnerable to economic shocks, social instability, and conflicts.
Alert and TCDI are implementing a 24-month EU funded project titled "Matasa ku taso: Youth Arise!" The aim of the project is to address the challenges of youth exclusion and conflict in Yobe and Bauchi States.
This will be done through creating opportunities for young people to have more say in decisions that shape their lives, thus reducing grievances, addressing their basic needs, and rebuilding the fractured trust with community leaders, state authorities and security forces. Such trust is the foundation of long-term stability, as it encourages collaboration between different stakeholders in preventing and responding to conflict triggers.
Young men and women between ages 18 and 35 are habitually excluded from development programmes and activities and are less likely to be involved in governance and decision-making processes. This results in furthering their economic, social and political marginalization and thereby further limits their capacity to participate.
Young people are also likely to have multiple levels of salient identities, including overlap with other typically excluded demographic groups including women, indigenous, Persons leaving with Disability (PLWD), refugee, ethnic minority, migrant, and economically impoverished. As a result of this marginalisation and exclusion, young people are often unaware of their human rights and the rights applicable to them due to their age.
with a burgeoning youth population and demographic growth outpacing economic growth and increasingly straining natural resources, without concerted efforts to address poor governance and conflict management and to enhance living standards, more Nigerians, particularly young people and those in northern States, will be pushed into poverty with a concomitant high risk of turning to violence to meet their needs. As such, the involvement of youth is indispensable to peacebuilding, security management, early recovery from conflicts and building resilience, and specific measures are needed to address the specificity of women and girls' experiences.
Context
In Yobe and Bauchi states, the conflict context has been driven and influenced by youth exclusion. Violent conflict has further impoverished the population and particularly affected young people who were already economically vulnerable.
With regards to youth involvement in decision making in Yobe and Bauchi states, there is a clear gap between youth potential and actual participation in all spheres of public life, from the economy to governance to peace and security. Low levels of education and lack of economic opportunities, alongside elite capture, nepotism and endemic corruption are barriers to entry into the formal working sector and decision-making structures.
This has resulted in a breakdown in trust between young people and decision-makers, whether traditional leaders, government authorities, or security forces. While many youths have demonstrated good leadership, skills, hard work and perseverance despite the high levels of poverty, unemployment, lack of opportunities in political, social, and economic space, many others are engaged in negative vices such as radical extremism, joining criminal gangs, political thuggery, drugs, and theft.
In Yobe state, in particular, Boko Haram has found a fertile recruitment ground among youth, taking advantage of their deep frustration and grievance toward a society that blocks their pathways to fulfilment, as well as a lack of education and lack of mobilising power as youths. The activities of the insurgent group have created an unprecedented security and humanitarian crisis in the state, killing thousands and displacing hundreds of thousands more.
Responses by security forces have often been heavy-handed and violating civilian rights with arbitrary arrests, torture and unjustified killings.
In Bauchi state, while the risk of Boko Haram activity has receded over the past few years, there is a high rate of gang-related violence and conflict in many areas. For example, the 'Yan Sara Suka' are a notorious violent youth gang, responsible for a spate of thefts, abduction and rape of girls, cutting and maiming of individuals.
To address these challenges, International Alert will carry out capacity building activities across a range of issues to equip young people with confidence and knowledge to participate in decision-making and to target existing decision-makers (including traditional leaders, government authorities, economic elite, and formal and informal security actors) to upgrade their abilities to integrate youth in their platforms and to analyse and address conflicts in a manner that responds to youth concerns. The overall objective of this action is to increase the leadership role of young people in addressing local drivers of conflict and fragility in Yobe and Bauchi States.
The specific objectives are to:

Enhance youth participation in conflict prevention, mitigation and management.
Increase youth access to decision-making on local development and economic empowerment initiatives.
Scope of Work
The consultant will build the capacity of selected youth champions in Bauchi and Yobe States on civic responsibilities, mediation and conflict resolution methods to become peace mentors to other youths and their community. The consultant shall achieve this by using a conflict resolution learning curriculum developed by International Alert.
The Specific Aims and Objectives of this Training / Workshop is to:
Enhance the knowledge, capacity and skills of youths on their civic responsibilities, and conflict resolution to address conflicts at the grassroot level before they escalate to violence
Build young people's skills and confidence to engage in decision-making platforms and to mentor their peers so that capacity-building has a multiplier effect
Required Skills and Experience
Minimum qualification of a Master's Degree or equivalent in Peace and Conflict Studies, Law, international Development, and any relevant discipline
5 years experiences in facilitation of training sessions in peacebuilding, development, and humanitarian field especially youth development and empowerment programmes
Experience in training, policy development, and program management
Proven ability to effectively engage with and build capacity of youths and state government stakeholders
Excellent written and spoken English language skills and ability to communicate in Hausa language is compulsory
At least 3 years' experience in security and justice governance, peacebuilding sector
Familiarity with the conflict context of Yobe and Bauchi states
Competence:
Good understanding of practical conflict resolution techniques and strategies that youth leaders can effectively utilise when managing conflict in their communities
Strong facilitation skills
Organizational and planning skills
Proficient in computer skills
Strong interpersonal communication skills
Analytical skills
Timeframe:
The implementation period for this assignment is expected to be from 2nd – 8th October 2021 (7 days)
S/NO, Activity & Location and Days
Pre-activity (Preliminary meetings with International Alert, Senior Project Officer and Northeast Programme Manager, review of training curriculum and pre-training assessment materials), 2
Capacity Building workshop on conflict resolution for Youth Champions in Bauchi State on conflict resolution,  2
Capacity Building workshop on conflict resolution for Youth Champions in Yobe State on conflict resolution, 2
Submission of Finalised work-shop report to Alert project team
How to Apply
Interested and qualified candidates / firms should send their expression of Interested / Proposal to: [email protected] using the job title as the subject of the email.
Note
Interested and qualified consultant(s) / firm(s) are invited to submit their proposal(s) comprising of:
A technical proposal and CV with evidence that they meet the consultancy requirements and methodology for performing the assignment. The technical proposal should also evidence relevant services undertaken in the past three (3) years, indicating the scope and magnitude.
A financial proposal, including all applicable taxes.
Registration and other relevant statutory documents
Technical and Financial proposals will need to be submitted in one document. Alert will only respond to entries with detailed financial and technical proposals
Application Deadline  2nd October, 2021.