Consumer Insight Manager at Flour Mills of Nigeria Plc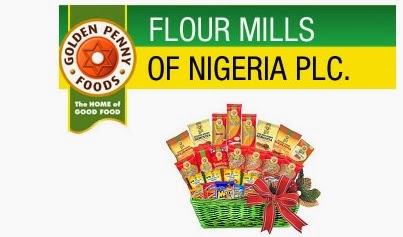 Flour Mills of Nigeria Plc has been a part of the lives of Nigerians at home and abroad. Our global vision is to be a leading foods company in Africa providing high quality and affordable products in the most convenient ways to consumers through world class brands like Golden Penny Flour, Golden Penny Semovita, Goldenvita, Golden Pasta and Golden Noodles. The Company's flagship brand, Golden Penny, remains one of the best known and the preferred brands amongst bakers, confectioneries and consumers in Nigeria.
We are recruiting to fill the position below:
Job Title: Consumer Insight Manager
Location: Nigeria
The Purpose
We are looking for a Consumer Insight Manager who will drive businesses growth through deep consumer, customer, and market understanding.
To succeed in this role, you must be able to monitor data on trends on Consumer behavior, market and competition and as well advise the business as appropriate.
The Job
Develop and synthesize insights into frameworks that inform brand strategy and drive key business decisions across product and marketing.
Drive an integrated market research strategy and plan to proactively provide a comprehensive view of the customer, market, and Golden Penny Brand.
Manage research relationships with external vendors (Agencies)and internal partners on design, execution, analysis for Primary and Secondary market research.
Review research brief /proposal to ensure most efficient execution.
Support the team in developing and representing the "voice of consumer" through thoughtful data collection, insightful observations and careful analysis.
Manage all aspects of primary research, including partnering with key stakeholders to frame problems, designing research methodologies, implementing high-quality data collection, and analyzing results.
Translate research findings into clear and actionable insights through thoughtful data collection, in-depth analysis, sharp observations, smart story-telling, and compelling presentations.
Act as point of contact/owner for a wide variety of marketing data sources.
The Person Must
Be a good team player.
Have excellent communication, interpersonal & reporting skills.
Strong analytical and critical thinking.
Time management skills.
Qualifications
A Degree in Business Admin / Social Sciences, Psychology, Sociology or related courses from any other related course from a reputable university.
Experience:
8 – 10 years cognate experience in a research agency with international affiliation or experience of Consumer Insights in another FMCG organisation.
How to Apply
Interested and qualified candidates should:
Click here to apply
Closing date: Unspecified