Consumer Strategy Lead, Vaccines, Africa at Johnson & Johnson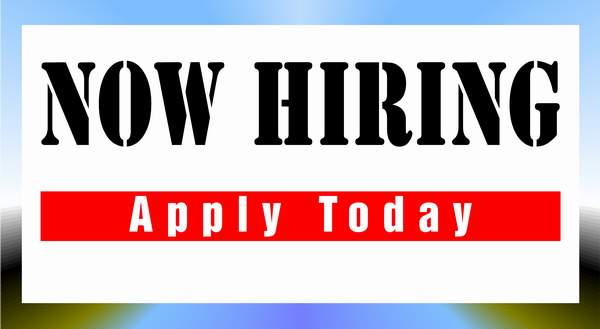 We make homes better for families. SC Johnson is one of the world's leading makers of household brands. We're a 129-year-old family company, and our trusted products can be found in homes around the globe. We employ approximately 13,000 people globally and generate $9 billion in sales.
Consumer Strategy Lead, Vaccines, Africa
Location: Nigeria
Req ID: 00001HGH
Contract: Permanent
Category: Marketing
Job Purpose
Pioneering a new business model, Johnson & Johnson Global Public Health (GPH) is the first fully dedicated organization within a healthcare company that combines R&D, access programs, in-country operations, and consumer insight capabilities to ensure that innovative treatments and technologies of public health importance are available, affordable, and accessible to the world's most underserved populations.
With 100+ dedicated staff, GPH is active in Tuberculosis, HIV/AIDS, mental health, Ebola, COVID19, Long Bone Fracture, Obstetric Fistula, and several other areas of public health concern.
The organization works across many regions and countries leveraging J&J's global footprint and collaborating across sectors in public-private partnerships towards the vision of "Innovation for all, everywhere at the same time".
Summary
The Consumer Strategy Lead, Vaccines, Africa Region will have responsibility for contributing social marketing expertise to vaccine education efforts across the African continent.
In this role, the candidate will leverage the social marketing approach to help develop and test consumer insight-based communication approaches, with a focus on social media- based creative executions.
The preferred candidate for this role will be based in Africa or has significant social marketing experience on the continent, in the Consumer sector or broader healthcare space.
This individual will have the opportunity to play a key role in the collective effort to help end the COVID-19 pandemic, support our Ebola efforts and strengthen public confidence for future vaccination programs.
This position reports into the Global Lead, Consumer Strategy & Programs on the Consumer-Centered Strategy & Innovation team for GPH.
Main Duties and Responsibilities
The Main Duties and Responsibilities of the position are:
Consumer Strategy Development:
Work closely with Consumer Insights & Intelligence team members to mine consumer research for understanding of vaccine attitudes and intended behaviors, becoming an expert in how to strengthen vaccine confidence.
Develop insights from consumer research and translate them into creative execution ideas, transforming learning into action.
Engage at a programmatic level with partners organizations to co-develop innovative ways to deliver vaccine education, build confidence and generate evidence of effective interventions.
Creative Development, Execution & Advisory:
Work with local, regional and/or global creative agencies to co-develop and produce assets for communication campaigns, supporting the top priorities of the GPH Africa Implementation Vaccines Team Lead and Country/ Regional Implementation Managers, Vaccines.
Create effective insights-based creative assets designed specifically for social media channels, using human-centered design principles and a process of continuous iteration.
Partner with social media channel partners to continuously measure, evaluate and optimize campaign creative for efficiency.
Play a consultative advisory role, leveraging consumer and social marketing experience, guiding different executional elements related to vaccine education.
Internal & External Partner Relationships:
Collaborate with the GPH Africa Implementation Vaccines Team Lead and Country/ Regional Implementation Managers, Vaccines to support external partner relationships, working at a programmatic level to understand shared objectives and help identify gaps where Johnson & Johnson can play an effective role based on our capabilities.
Connect internally within the broader GPH team as well as across other partner organizations within the enterprise such as Global Community Impact (GCI) and the Global Commercial Strategy Organization (GCSO), tapping into all relevant resources and team capabilities needed.
Present plans and performance updates on a regular basis to senior leaders, as well as other colleague partners across the organization.
Qualifications
We'd love to hear from YOU, if you have:
Required education is a Bachelor's Degree.
Preferred Minimum Education:
Master's Degree with focus on marketing
A minimum of seven years of work experience in consumer and/or healthcare professional marketing or related roles.
Preferred Related Industry Experience:
Preferred Knowledge, Skills and Abilities:
Marketing/Social Marketing experience in healthcare/ public health is strongly preferred.
Marketing experience in the consumer-packaged goods industry is preferred.
Demonstrate strong critical thinking skills with understanding of consumer insights, digital marketing levers and performance/precision marketing approaches.
Consistent track record of success leading marketing campaigns with proven results, with experience and expert knowledge of social media communication channels.
Experience managing agencies, external partnerships and proven success developing collaborative relationships in a matrixed organization.
Outstanding oral and written communication skills are required.
Strong analytical capabilities are required, with experience measuring and evaluating advertising campaigns. Ability to work 100% remotely, however have the flexibility as being office based
Ability to work 100% remotely, however have the flexibility as being office based
How to apply