Content Creator/Social Media Manager at NACK Apparel Limited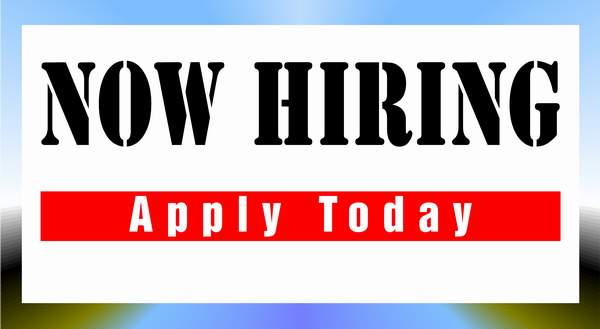 N.A.C.K is an acronym for the Nigerian Articulate Culture Kullection. She is a casual fashion brand from Nigeria in Africa, the first brand from Luto Tailo group. N.A.C.K is a clothing company that is into the manufacturing of clothes and accessories for gentlemen, ladies and kids. In desperate times (2006), she was birthed to solve a complex problem
Content Creator/Social Media Manager
Location: Lagos
Our client, a leading Fashion company in Nigeria  seeks to recruit a competent and well experienced individual into the following position. Hence, we are recruiting to fill the vacant positions of:
Job Description
The primary role of this Specialist, Content Creator will be to concept and ultimately execute creative that breaks through in-feed and across platforms.
This role requires someone who is passionate about creating, and defines what a "maker" truly is.
You will be responsible for creating and concepting engaging social media content for the company
This is not limited to the following;
You will be responsible for creating and concepting engaging social media content for the company
You are able to put together and style fashion looks that are relevant and on trend.
You create engaging creative content on a variety of digital media platforms independently.
Have an ability to make relevant content across all social channels and has exceptional skills in at least one if not all of these: design, video editing, social media copywriting.
You will collaborate with our creative and strategy teams, to create and produce videos & photography, and engaging social copy.
You will plan and execute live content for social media channels including Instagram Stories
Elevate, evolve and implement our social media strategy.
Promote brand awareness.
Increase customer engagement and number of followers.
Research our industry.
Identify and liaise with influencers or other businesses to partner with.
You should be an idea generator. Research competitors and other consumer products companies showcase their products and projects online, on social media and in catalogs to stay on trend with latest photo styling techniques.
Be fashion and retail savvy, keep up with what's hot and what's not. Develop and create cohesive visual stories that align with creative direction and objectives.
Knowledge, Skills and Competency:
Experience as a Social Media Specialist and a content creator personnel
BSc in Marketing, English, Journalism or related field
Social Media Strategist using social media for brand awareness and impressions
Excellent knowledge of Facebook, Twitter, LinkedIn, Pinterest, Instagram, Google+
and other social media best practices
Understanding web traffic metrics
Experience with doing audience and buyer personal research
Familiarity with web design and publishing.
Excellent written and verbal communication skills
Excellent writing and editing skills in English
Critical thinker and problem-solving skills
Good time management skills
Great interpersonal, presentation and communication skills
Capacity to work independently
Ability to constantly improve and optimize
Be able to efficiently multi-task.
Organisational skills and ability to manage deadlines.
Teamworking ability.
Self-motivation.
Integrity
Location: Yaba, Lagos
Salary Range: N70,000 -N100,000
Note: 
If you are not qualified for this position please do not apply.
Only qualified and shortlisted candidates will be contacted.
Remuneration, attractive Basic and commission plus other benefits.
Only Candidates who stay within Job location will be considered.
Method of Application
Interested and qualified candidates should forward their CV to: [email protected] using the position as subject of email.