Current Jobs Today at British American Tobacco (BAT)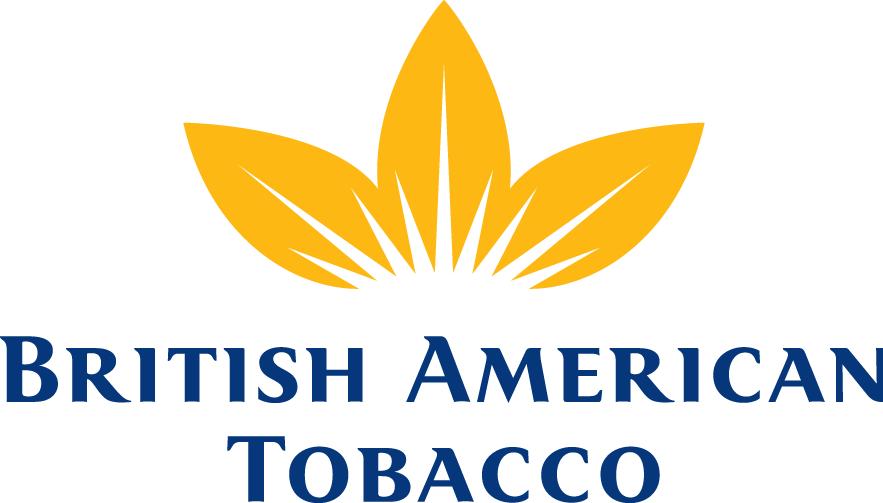 British American Tobacco is all about freedom of choice – whether it's our people or our products. Combined with our entrepreneurial spirit, it's what's driven our phenomenal success. We started trading tobacco over a hundred years ago. Today, we're a multibillion dollar company with more than 200 brands in our portfolio. With robust positions in each of our regional markets, our future looks equally bright too.
We are  recruiting to fill the position below:
Job Title: Commercial Security Manager
Job Number: 36425
Location: Lagos, Nigeria
Seniority Level: Management
Function: Legal & External Affairs
Job Details
BAT is evolving at pace – truly like no other organisation.
To achieve the ambition, we have set for ourselves, we are looking for colleagues who are ready to live our ethos every day. Come be a part of this journey!
Role Positioning and Objectives
Reports to: Area Head of Security
Reporting Level:  Management
Geographic Scope: Nigeria
What You Will Be Accountable for
Set up a reliable information network including BAT service providers and multiple external sources
Liaise with government security Agencies and other external sources to optimize risk assessment
Identify all risks to BAT Commercial activities across Nigeria by conducting Business Impact Analysis
Conduct SSAVA (Security Assessments) for all BAT premises and premises used by BAT (Distributor and warehouses owners)
Propose cost effective measures to mitigate such risks
Set up an efficient information system per region to forward timely alerts
Re Organize the Control Room in Lagos to optimize use of electronics systems and improve the alignment with the Ibadan Control Room
Review and update security SOP's for Rising Sun head offices and residences in Lagos, BAT offices and warehouses in country
Task, develop and train Business Risk manager and CSO under his responsibility to implement SOP's and templates
Ensure the embedding of the Security Risk Management Model across BAT Commercial activities in Nigeria
Facilitates the Business Continuity Management process for Commercial activities in Nigeria and the test of a realistic BCP for loss of distributor
Contribute to the set-up of pragmatic Security BCP for political and civil unrest including evacuation planning (election periods for instance). This includes the ability to print a POB list for RS
Coordinate security support to head office and market visits for all staff, especially for WAALT and Regional visitors
Issue a Month End security report highlighting country risk assessment, delivered activities, incidents, and key trends as well as a forecast for the following month
Send timely situation and incident reports when required
Responsible for the Management of Security service providers and ensuring that required services are provided and delivered in full and on time as per contractual arrangements
Carry out objective enquiry / investigation into all reported cases or incident, breaches by determining facts, understanding vulnerability, and drawing appropriate supportable conclusions to make recommendations
Essential Experience, Skills and Knowledge
Good knowledge in understanding potential threats to BAT Commercial activities across Nigeria
Bachelor's Degree with NYSC (National Youth Service Corps) completed
Minimum of 6 years of relevant professional experience in Security Management, ideally in an FMCG environment
Clear and compelling written and verbal communication skills including ability to write concise reports
Understand and analyse developing situations, drawing probable conclusions, and making recommendations to sustain Operations while mitigating risks
Ability to multitask and support various managers with proven business partner engagement skills at all levels and functions
Sound and mature judgement as well as decision making ability during crisis situations
Availability to work across the country and outside of standard working hours
Strong people leadership and team management capabilities
Sound knowledge of Microsoft Office Package tools
How to apply
Interested and qualified candidates should:Click here to apply
Job Title: Electrical Technician
Job Number: 34703
Location: Ibadan, Oyo
Reports to: Team Leader
Reporting Level: Management
Seniority Level: Non-Management
Function: Operations
Geographic Scope: Nigeria
Role Positioning And Objectives
The role is responsible for controlling, operating, or maintaining of Electrical Engineering / Utilities machines within the Engineering Department in order to support the manufacturing department to manufacture products on time and in full according to specified quality standards and at optimum cost.
What You Will Be Accountable For
Operate the Utilities / Engineering equipment according to the standard operating procedures in order to continuously make the equipment to be 100% available according to standard maintenance practices in all or multiple equipment layout within the department.
Check that multiple equipment has a maintenance plan/schedule in conformance to manufacturer's standards.
Conduct daily and weekly cleaning maintenance schedule according to prescribed procedures to ensure efficient machine performance.
Complete relevant documents/checklists as prescribed in order to ensure availability of accurate maintenance data.
Apply EHS procedures and good housekeeping practices in order to prevent personal injuries and damage to equipment.
Ensure a timely end of shift report of all Technical issues preventing the machines in his domain from achieving optimum performance.
Carry out a comprehensive maintenance job with necessary supervision and controlling of other team members to achieve this aim.
Carry out a comprehensive maintenance job with necessary supervision and controlling of other team members to achieve this aim.
Carry out test on process/domestic/boiler water and correct with necessary chemicals
Ability to pass the technical proficiency test, and also shows a high level of hands on skills and the ability to perform routine maintenance on all available Engineering / Utilities PM&E.
Ability to perform as part of a team.
Essential Experience, Skills And Knowledge
1 – 2 years of relevant and "hands on" experience in production environment, preferably in an FMCG company
National Diploma in Electrical or Electronics Engineering
Related working experience on National Grid or operating equipment on utilities plant would represent an added advantage
Ability to develop and effectively coach and mentor other technicians/ new joiners
Strong verbal and written communication
Continuous improvement mindset
Availability to work in shifts.
How to apply
Interested and qualified candidates should: Click here to apply