Customer Success Manager at London Stock Exchange Group (LSEG)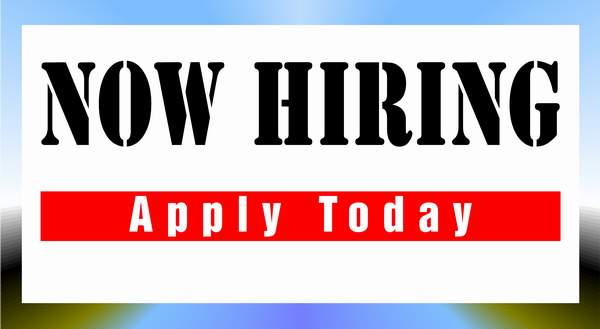 London Stock Exchange Group (LSEG) is more than a diversified global financial markets infrastructure and data business. We are dedicated, open-access partners with a commitment to excellence in delivering the services our customers expect from us. With extensive experience, deep knowledge and worldwide presence across financial markets, we enable businesses and economies around the world to fund innovation, manage risk and create jobs. It's how we've contributed to supporting the financial stability and growth of communities and economies globally for more than 300 years.
We are recruiting to fill the position below:
Job Title: Customer Success Manager
Ref.: R0030144
Location: Lagos
Employment Type: Full Time
Position Summary
This is a post-sales role which drives commercial value creation through adoption of all Refinitiv solutions purchased by the customer to achieve revenue retention and customer engagement.
The Customer Success Specialist plays a key role in enhancing customer experience by leveraging a deep knowledge of the Treasury market and ensuring customers' business objectives are achieved though full utilization of Refinitiv products (i.e. Eikon & FXT) into the daily workflow of end-users.
The scope includes engaging customers across all Refinitiv products and services, retention of clients, and identification of opportunities (cross sell, up sell) that are passed through to Sales and Account Management.
Role Responsibilities
Deliver tailored engagements (e.g. one to one trainings, webinars) that help customers to maximize the value derived from Refinitiv solutions post sale and build intimacy
Use specialist knowledge to demonstrate and educate customers on relevant functionality and content resulting in increased usage and product adoption of Eikon
Shepherd customers to support channels available as part of the value Refinitiv provides
Develop and execute retention strategies as part of the customer success plan for accounts, in conjunction with Account Managers
Identify and investigate opportunities to raise to Account Manager for action and share insights to aid the sales process
Target 80% customer engagement time
Increase customer satisfaction
Interpret and take action on usage information focusing on "at risk" customers to mitigate cancellations and identify value optimisation opportunities
Promote insights relevant to customers' workflow and act as a voice of the customer internally, feeding back their experiences
Provide transparency to the customer and act a 'quarterback' to ensure Refinitiv delivers on sales commitments
Qualifications and Experience Required
Market Understanding including:

Strong knowledge of treasury markets
Strong understanding of customers' business models

Prior work experience and in-depth domain expertise in Treasury
Significant Product and Workflow Expertise  (e.g. knowledge of financial modeling, excel, MS Office); knowledge of trading floor tech/ data apps
Training or related experience preferred
College / university degree or relevant work experience equivalent required
Industry qualifications preferred (CFA, MBA, FRM, MFE, CFE etc).
Strong customer service skills
Others: Presentation skills (verbal & written); Strong interpersonal skills; ability to organize and execute a sales plan; ability to use MIS systems
How to Apply
Interested and qualified candidates should:
Click here to apply
Note: At LSEG we embrace diversity and actively seek to attract individuals with unique backgrounds and perspectives