Data Analytics Officer at Idmibok International (360 HSDC)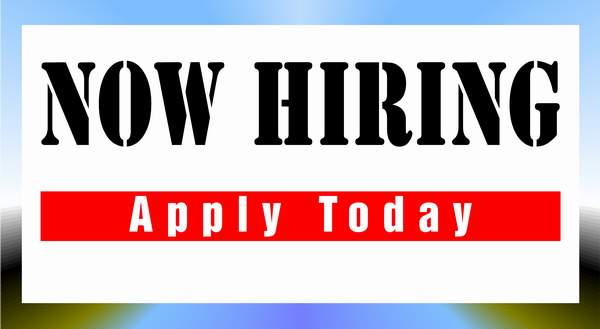 Idmibok International (360 HSDC) is recruiting suitably qualified candidates to fill the position of:
Data Analytics Officer
Location:  Abuja
Job Overview
A Data Analytics Officer will manage the processes of accurate data collection, processing, modeling and analysis. The ideal candidate has a talent for seeing solutions in sprawling data sets, with experience in providing impactful data insights and steering effective user acquisition and retention strategies.
The ideal candidate will have a strong ability to synthesize valuable insights from raw data, and the communication skills to effectively disseminate information across the team and organization.
Principal Duties and Responsibilities:
Support development of high-value or complex proposals or bids including proposal writing Design architecture, deploy and maintain supporting infrastructure for Idmibok International's analytic platforms
Automate the deployment, administration and operations of the infrastructure and analytic platforms
Build and maintain monitoring, log aggregation, and reporting on infrastructure performance, application performance, and user behavior
Build and maintain standard authentication and access patterns for integrations within Idmibok International's broader data/technology ecosystem
Administer and operationally support Idmibok International's analytic platforms and supporting infrastructure
Partner with the Information Technology team to maintain and support application licensing and software distribution
Provide quality assurance of program data, working with quality assurance officers/coordinators if necessary.
Design and manage reporting environments, including data sources, project dashboards, and metadata.
Support programmes teams in developing data analysis plans for new projects and research activities.
Provide analytics tools and platforms subject matter expertise to staff/team
Develop and implement methods for educating at scale
Provide ad-hoc support of various growth initiatives including qualitative research, survey design, web development, and more.
Other duties as assigned.
Qualifications:
A Bachelor's degree in Data Analytics, Data Science, Statistics, Mathematics or Computer Science/IT with a minimum of 4 years' experience in a BI, data science or analyst role in an organization .
Master's Degree in Data Analytics, Data Science, Statistics, Mathematics or Computer Science/IT or other related fields with a minimum of 2 years' experience in a BI, data science or analyst role in an organization.
Knowledge of statistics, specifically experimental design, and study.
Familiarity with common web and social tools (e.g., Google Analytics, social platform analytics).
Experience with data analysis tools, workflows, and building dashboards using tools like Tableau.
Strong analytical and quantitative skills
Excellent communication and interpersonal skills with an emphasis on taking a data-focus approach
Demonstrated ability to multi-task, prioritize, self-start, contribute under pressure and meet tight deadlines
Working knowledge of Google Drive, and Microsoft Office (especially Excel). Slack, Box and Basecamp is a plus
Proficiency in using Python and/or R to perform data analysis
Strong NumPy/PANDAS skills
Strong grasp of SQL database usage
How to apply
Interested and qualified candidates should send their CV and Cover Letter to: [email protected] using the Job Title as the subject of the email