Education Coordinator at FHI 360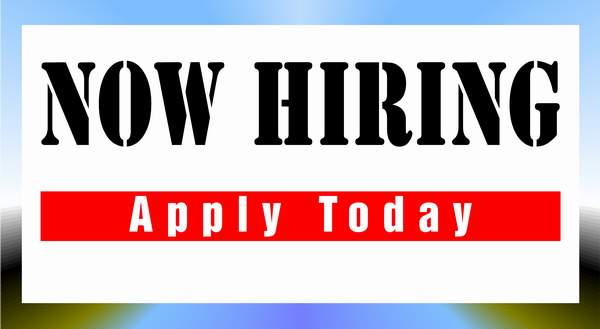 FHI 360 is a nonprofit human development organization dedicated to improving lives in lasting ways by advancing integrated, locally driven solutions. Our staff includes experts in health, education, nutrition, environment, economic development, civil society, gender, youth, research and technology – creating a unique mix of capabilities to address today's interrelated development challenges. FHI 360 serves more than 70 countries and all U.S. states and territories.
We are recruiting qualified candidates to fill the position below:
Job Title: Education Coordinator – Nigeria
Requisition: 2021201884
Location: Abuja, Nigeria
Employment Type: Full time
Job Summary
We are currently seeking a Education Coordinator for an upcoming FCDO-funded opportunity in Northwest Nigeria. This position is contingent upon award.
Programme Description
The anticipated four-year Programme will deliver support to communities to promote learning and inclusion of girls in Kaduna, Kano and Jigawa (KJJ) and policy at federal/national level as appropriate. The programme will:
Improve / build foundational skills of marginalized children (particularly  girls)  through community learning initiatives
Reduce demand-side barriers to education to enable and improve learning  for marginalized children (particularly for girls) by addressing social norms  and  harmful practices
Increase the evidence base and rigorously assess the effectiveness of community and household level learning interventions.
Position Description
The Education Coordinator will be the technical lead, and provide quality assurance, for all education interventions across the KKJ states.
S/he will oversee a team of technical officers and will coordinate with other technical leads on the project, as well as with consortium partners.
She/he may provide leadership support if requested by the Chief of Party.
A major focus will be on providing technical support to sub-grantees and ensuring that they deliver services on time, on budget and with strong fidelity of implementation.
Throughout the programme the Education Coordinator will maintain positive relationships with donors, government officials, INGO partners, and community leaders.
S/he will collaborate with the CoP, GESI Specialist, MEL Specialist, sub-grantees, FCDO, and local government and community stakeholders to design, deliver, monitor and evaluate programme activities to improve foundational skills for marginalised learners and their families.
The Education Coordinator will ensure that activities and materials are evidence based, contextualized, responsive to changing needs, and coordinated with other education, health, WASH and nutrition activities in Northwest Nigeria.
Minimum Requirements
Master's Degree in Education, International Development, or a related field.
8+ years of experience supporting complex donor-funded education activities in challenging environments with at least three years of supervisory experience.
Demonstrated experience developing and implementing education programming that is flexible and responsive to changing needs and security
Proven ability to coordinate with government representatives, non-governmental organizations, and community stakeholders.
Experience working in the primary education sector in Northwest Nigeria. Knowledge of the barriers to education that girls and marginalized children face in KKJ.
Experience developing high-quality donor reports for UK-funded programs or other international donors.
Fluency in English required. Fluency in Hausa strongly preferred.
Demonstrated experience in instructional methods to improve foundational skills (literacy and/or numeracy)
Familiarity with evidence-based community interventions that support foundational skills.
Experience mobilizing communities to address barriers to education and reduce harmful social norms.
Experience managing large-scale activities including strategic planning, work planning, contingency planning and report writing.
Strong understanding of monitoring, evaluation and learning (MEL) activities and experience working with MEL counterparts to measure, learn from and adapt programming.
How to Apply
Interested and qualified candidates should:
Click here to apply