Higher Project Support Officer at The British High Commission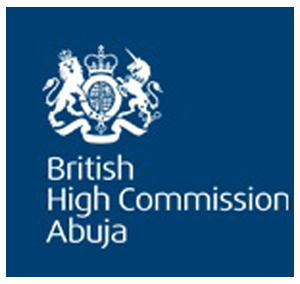 The British Government is an inclusive and diversity-friendly employer.  We value difference, promote equality and challenge discrimination, enhancing our organisational capability. We welcome and encourage applications from people of all backgrounds. We do not discriminate on the basis of disability, race, colour, ethnicity, gender, religion, sexual orientation, age, veteran status or other category protected by law. We promote family-friendly flexible working opportunities, where operational and security needs allow.
We are recruiting to fill the position below:
Job Title: Higher Project Support Officer
Job Ref.: 12/21 ABJ
Location: Abuja
Grade: C4 (L)
Start Date: 1st October 2021
Type of Position: Fixed Term
Duration of Post: 6 months
End Date: 31st March, 2022
Type of Post: British High Commission
Job Category: Foreign, Commonwealth and Development Office (Policy & Political roles)
Job Subcategory: Communications, Press and Media
Job Description (Roles and Responsibilities) 
The post-holder will lead aspects of project management under the direction of the Senior Public Health Advisor to ensure the coordination and delivery of identified outputs.
The post holder will play a crucial role in supporting the various projects within the workplan agreed with the Nigeria Centre for Disease Control and other partners, ensuring activities are delivered to time, within scope and resource allocation.
The ideal candidate must have a flexible approach to meet the needs of the service, be able to work to tight deadlines, be a good multitasker and be able to handle a number of competing priorities at any one time.
This post will be based in Abuja with possible travel to other areas of Nigeria as relevant.
The post-holder will also support a number of PHE technical teams including (but not limited to) the National Infection Service (NIS), the Emergency Response Department and in country Technical Advisors.
The post holder will also line manage a IHR Project Administrator post.
This post offers an excellent opportunity to gain exposure and experience of working in a fast paced and innovative environment and is an ideal chance for someone looking to begin a career in project and programme management.
Main Duties and Responsibilities
To provide operational and project management oversight to the Nigeria IHR Strengthening Project team
Proactively capturing changes in operational ways of working and incorporating these into the project's SOPs.
Track country-level programme activity and coordinating the Nigeria project management team to ensure activities and deliverables are achieved on time and within budget.
Write briefings and reports as required
Contribute to the authorship of peer-reviewed publications
Deputise for the Country Lead in meetings where required
Line manage project support staff as required
The above is only an outline of the tasks, responsibilities and outcomes required of the role. You will carry out any other duties as may reasonably be required by the directorate.
The job description and person specification may be reviewed on an ongoing basis in accordance with the changing needs of the organisation.
In liaison with the Country Lead, lead on maintaining financial oversight of delegated project budget,forecasting and financial communications with the UK-based team
In collaboration with the UK-based team, lead the project monitoring and evaluation processes in country
Trouble shoot for Country Leads for technical and operational issues
Lead on identifying and managing local risks that could impact project delivery
Act as primary focal point for PHEs engagement with local logistical suppliers and lead on ensuring relationships and ways of working are reviewed at regular intervals
Effectively communicate issues arising with the IHR Strengthening Project Manager(s)
Coordinate the planning and organising of high-level meetings and workshops
Lead the induction of new staff
Professional Development:
Identify, discuss and action own professional performance and training / development needs with your line manager through appraisal / individual development plan. Attending internal / external training events
To participate in all mandatory training as required, i.e. fire safety, information governance and all other mandatory training.
Essential Qualifications, Skills and Experience  
Degree qualification or equivalent experience
Experience or training in project management.
Experience of financial management and reporting
Understanding of and demonstrable experience of apply monitoring and evaluation techniques to project management
An understanding of and commitment to equality of opportunity and good working relationships.
Excellent written and oral communication skills on complex matters, often requiring persuasion and influence.
Ability to analyse and interpret information and recommend appropriate actions.
Ability to work on own initiative and organise own workload without supervision working to tight and often changing timescales.
Demonstrable experience of good stakeholder management
Knowledge of project management, information analysis and Agile ways of working
Experience drafting briefing papers, reports and presentations to a high level
Experience of interpreting and implementing corporate policy e.g. HR policies and procedures.
Adaptability, flexibility and ability to cope with uncertainty and change.
Desirable Qualifications, Skills and Experience:
Previous experience in similar role in project/ programme management in public sector or with bilateral/multilateral organisations.
Understanding of global health including the health challenges of low- and middle-income countries and the international health architecture.
Understanding of PHE
Required Competencies:
Seeing the Big Picture, Making Effective Decisions, Leading and Communicating, Collaborating and Partnering, Delivering at Pace, Engaging Internationally.
Salary
NGN879,967.44 / Month.
How to Apply
Interested and qualified candidates should:
Click here to apply
Additional information
Please complete the application form in full as the information provided is used during screening. Please check your application carefully before you submit, as no changes can be made once submitted.
The British High Commission will never request any payment or fees to apply for a position.
Employees recruited locally by the British High Commission in Abuja are subject to Terms and Conditions of Service according to local employment law in Nigeria.
All candidates must be legally able to work and reside in the country of the vacancy with the correct visa/work permit status or demonstrate eligibility to obtain the relevant permit.
The responsibility lies on the successful candidate to;

Obtain the relevant permit
Pay fees for the permit
Make arrangements to relocate
Meet the costs to relocation

The British High Commission does not sponsor visas/work permits except where it may be local practice to do so.
Employees who are not liable to pay local income tax on their Mission salary may have their salaries reduced by the equivalent local income tax amount
Information about the Foreign, Commonwealth and Development Office Competency Framework can be found on this link: https://www.gov.uk/government/publications/civil-service-competency-framework Please note: AA=A1, AO=A2, EO=B3, HEO=C4, SEO=C5
Reference checking and security clearances will be conducted on successful candidates.
Please log into your profile on the application system on a regular basis to review the status of your application
Application Deadline  16th August, 2021.