Human Capital Business Partner at Old Mutual Nigeria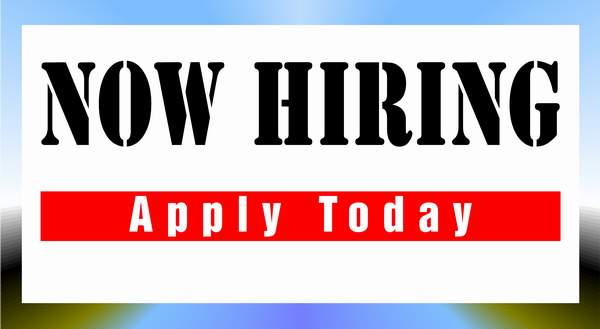 Old Mutual Nigeria consists of a Life Assurance and General Insurance business and provides a wide spectrum of insurance solutions tailored to meet unique individual and corporate clients' circumstances.
We are recruiting to fill the position below:
Job Title: Human Capital Business Partner
Job ID.: JR-32773
Location: Lagos
Job Description
This role provides an HR consulting service and is responsible and accountable for the delivery of all HR processes as part of a business unit HR team.
Descriptor
Supports line management with manpower and productivity growth through performance consulting.
Assists in the development and implementation of manpower retention strategies.
Assists with the implementation of culture change/transformation.
Assists with the implementation of change management processes.
Ensures the appropriate implementation and maintenance of HC processes such as Talent Management, Leadership Development, Recruitment & Selection, and Performance Management, through Performance Consulting.
Key Result Areas
Consulting:
Determines and advises on the process to be undertaken to address client needs and assists with the implementation thereof.
Contracts with clients on time frame for delivery.
Employee Relationship Management:
Establishes and facilitates an employee consultative process and monitors on action plans.
Provides procedural advice and assistance on IR matters.
Provides procedural advice and assistance on the procedures related to grievances and disciplinary action.
HR Calendar:
Facilitates the execution of the HR Calendar which includes salary review, pay progression, performance management, and talent.
HR Metrics / Measurement:
Monthly reporting of MIS
Performance Management:
Assists and supports line with the performance management process and performance contracts.
Conducts performance management audits to ensure that a fair and consistent process was followed across the business unit.
Analyses performance rating trends.
Personal Effectiveness:
Accountable for service delivery through own efforts.
Individually accountable for managing own time, tasks and output quality for  periods of 1 day to a maximum of 3 months.
Makes increased contributions by broadening individual skills.
Collaborates effectively with others to achieve personal results.
Accepts and lives the company values.
Recruitment & Selection:
Obtains role specifications for all positions.
Drafts and communicates job advertisements.
Sources methods of obtaining suitable candidates e.g. employment agents, external media and internal media.
Communicates Service Level Agreements in terms of placing a successful person into the position.
Conducts interviews together with line management.
Talent Management & Development:
Creates awareness of the talent management process.
Educates line with regard to the use of the talent grid.
Facilitates the talent management process within the business unit.
Assists in facilitating and managing the successful development, implementation and monitoring of Training and Development.
Qualification & Experience
Degree or three (3) year HR related Diploma. Four (4) years generalist or specialist HR experience or 4 years line management experience.
Application Closing Date
24th March 2023.