Human Resource Associate at Widows and Orphans Empowerment Organisation (WEWE)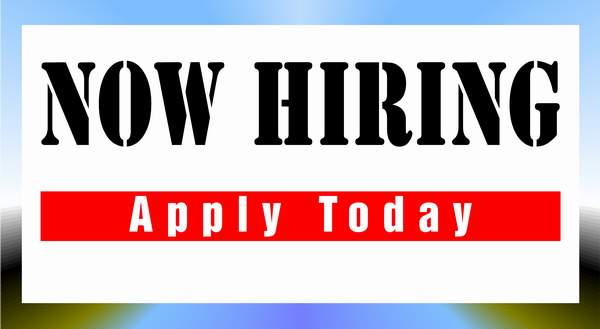 Widows and Orphans Empowerment Organisation (WEWE) is a not-for-profit, Non-Governmental Organisation (NGO) that was founded in 2004 by Josephine Ogazi and Joseph Egwuonwu. WEWE started out as a Community Based Organisation (CBO) with the aim of providing scholarships and economic empowerment to orphans and widows in Okigwe, Imo State and has since expanded its aims and objectives.
WEWE is registered as a national NGO with CAC under incorporated trustees and its registration number is CAC/IT/NO33132.
We are recruiting to fill the position below:
Job Title: Human Resource Associate
Location: Abuja, Nigeria
Key Duties and Responsibilities
Management of Human Resources Portfolio
Obtains and orients all hires by forwarding requirements and criteria to the Human Resource Team providing information and directions.
Performs cross-cutting functions of responding to queries on salaries, wages, leave requests, and other related activities.
Maintains organization and employee confidence by keeping human resources information confidential.
Maintains human resources records by appropriately filing applications, CV, and applicant logs in line with WEWE's processes and procedures.
Carry out shortlisting and sorting of applications.
Observe with all WEWE and donor's performance management standards and indicators.
Verifies candidates' background by contacting references.
Enrols new employees by issuing forms and verifying completion.
Helps employees by explaining benefit programs.
Accomplishes human resources and organization mission by completing related results as needed.
Handles all pre-employment, employment, and post-employment relations needs of the project
Handles the arrangement of tests, interviews, and chats with prospective hires.
Qualifications, Skills, and Experience
Graduate with a Bachelor's Degree in Human Resources or related field
Second class upper/upper credit division only
Ability to effectively manage a variety of internal and external relationships, including relationships with donors and partners.
Proven ability to work independently.
Have a high degree of accountability and integrity.
Minimum of 2 years of experience working in the field.
Working knowledge of Human Resource software
Fluent in the English Language (Oral and Written)
Critical Competencies:
The post holder should understand and appreciate the importance of the confidentiality requirement of the position, have good time management and analytical abilities.
He/she is expected to be results orientated, be able to orient employees be a team player, be pro-active and creative, be culturally and gender-sensitive, be a good listener, be committed to self-development and be able to make sound judgments under pressure.
Desirable:
Experience working with international NGOs, local civil society organizations, bilateral and multilateral donors in a multi-cultural, politically sensitive environment is an advantage.
How to Apply
Interested and qualified candidates should send their comprehensive Curriculum Vitae (CV) and Cover Letter in only one attachment (MS Word document or PDF) explaining suitability for the job to: [email protected] using the Job Title as the subject of the mail.
Note
Applicants are advised to provide their functional emails/mobile phone numbers on the application letter as well as three professional referees.
Candidates must provide functional email addresses and telephone numbers of referees.
Applications will be reviewed on a first-come-first-served basis.
WEWE reserves the right to conclude this recruitment process when a suitable candidate is selected.
While WEWE thanks all applicants for showing interest, only shortlisted candidates will be contacted for an interview
Application Deadline Thursday, 30th September, 2021.