ICT Associate at The United Nations Development Programme (UNDP)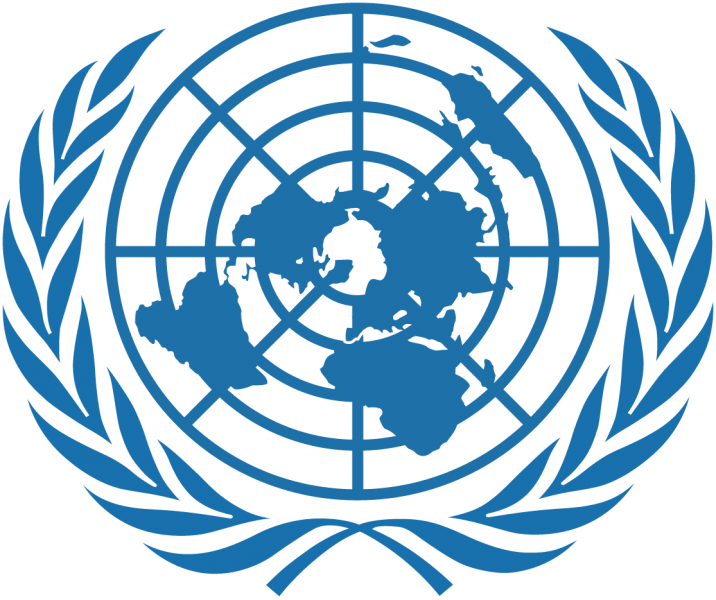 The United Nations Development Programme (UNDP) is the United Nations' global development network. It advocates for change and connects countries to knowledge, experience and resources to help people build a better life for themselves. It provides expert advice, training and grants support to developing countries, with increasing emphasis on assistance to the least developed countries. It promotes technical and investment cooperation among nations.
Headquartered in New York City, the status of UNDP is that of an executive board within the United Nations General Assembly. The UNDP is funded entirely by voluntary contributions from UN member states. The organization operates in 177 countries, where it works with local governments to meet development challenges and develop local capacity.
We are recruiting to fill the position below:
Job Title: ICT Associate
Job Identification: 2350
Location: Maiduguri, Borno
Grade: G6
Job Schedule: Full time
Contract Duration: 1 Year
Vacancy Type: Fixed Term
Practice Area: Management
Bureau: Regional Bureau for AfricaEducation & Work Experience
Background
The nexus of security-humanitarian-development issues around Lake Chad has given rise to an intractable extremist insurgency that has left tens of thousands of people dead, approximately 2.5 million displaced, and more than 10 million people in the region affected and in need.
While robust national and multi-national military operations have re-taken territory previously controlled by Boko Haram, UNDP recognizes that a new approach is required to consolidate these gains and establish the conditions necessary to transition from military to civilian responsibility for security, and from the provision of humanitarian assistance to the resumption of stalled development processes.
In this context, the UNDP is strengthening its presence in the Northeast region by establishing a sub-office in Maiduguri.
The sub-office will serve as the center of operations for programming which will include a Regional Stabilization Facility, a Disengagement, Disassociation, Reconciliation and Reintegration (DDRR) and Recovery and Resilience programme.
The Sub-Office (SO) for Northeast (NE) Region of Nigeria has been operational since 2017 and UNDP has established an Operations Service Centre to support management and operations functions related to the effective delivery of programmatic results.
Under the guidance and direct supervision of the Head of the Service Centre, the ICT Associate provides ICT services, implements ICT management systems and strategies, provides daily technical support to users of information management tools and technology infrastructure. The ICT Associate promotes a client-oriented approach.
The ICT Associate works in close collaboration with the Front Office, Management Support and Business Development, Programme and Operations teams in the Sub-office, the Country Office and as and when necessary, UNDP HQ staff for resolving complex ICT-related issues, collaborates with the ICT support team in the Country Office and as and when necessary, with Regional ICT Officers (RIO), Regional Bureau ICT Managers (RBIMs), ICT Managers and other ICT Staff.
Key Duties and Accountabilities
Ensures implementation of ICT strategies and introduction/implementation of new technologies, focusing on achievement of the following results:
Compliance with Country Office and corporate information management and technology standards, guidelines and procedures for the Sub-Office technology environment.
Participation in development and implementation of ICT annual plan and Standard Operating Procedures in ICT services.
Provision of support to the use of Atlas (UNDP's implementation of ERP) functionality for improved business results and improved client services.
Ensures effective functioning of hardware and software packages in the Sub-Office, focusing on the achievement of the following results:
Effective functioning (installation, operation and maintenance) of all UNDP hardware equipment and acquisition of hardware supplies.
Performance of specific technical functions, including changing of hardware electronic components (disks, memories, network wiring, power sources, etc.) and routine repairs.
Installation of commercial and in-house developed software and related upgrades, anti-virus programs on a timely basis.
Ensures efficient networks administration, focusing on achievement of the following results:
Monitoring of the network connection of the Sub-office on a daily basis to ensure a stable and responsive network environment.
Implementation of backup and restoration procedures for local drives. Maintenance of backup logs. Organization of off-site storage of backups.
Maintenance of measures in place for business continuity and disaster recovery processes and procedures including backup and restoration of both server and local storage facilities.
Networks administration support to other UN agencies in Maiduguri as required and preparation of bills for Sub-offices recovery of costs for the services provided.
Troubleshooting and monitoring of network problems. Ensure that the UNDP desktop and network resources are protected from malicious virus attacks and deploy countermeasures in the event of the attacks.
Response to user needs and questions regarding network access.
Maintenance of up-to-date parameters of information for the network clients and electronic mail.
Provides web management services, focusing on achievement of the following results:
Support to the maintenance of the Sub-Office websites and Intranet in close liaison with Communication Unit in SO/CO.
Troubleshooting and monitoring of websites for UNDP and other UN agencies upon request and preparation of bills for cost recovery for the service provided.
Provides administrative support, focusing on achievement of the following results:
Provision of advice on and assistance in procurement of new ICT equipment for the Sub-Office and projects, provision of technical specifications and information on best options in both local and international markets, review of quotations and bids
Maintenance of an up-to-date inventory of the software and hardware.
Maintenance of a library of ICT related reference materials.
Maintenance of the inventory and stock of supplies and spare parts in cooperation with the Sub-office Administration and Procurement Teams.
Provision of ICT support to key onsite and offsite events.
Ensures facilitation of knowledge building and knowledge sharing in the Sub-Office, focusing on achievement of the following results:
Identification and promotion of different systems and applications for optimal content management, knowledge management and sharing, information provision. Participation in the organization of training for the Sub-Office staff on ICT issues. Maintenance of staff training profiles.
Synthesis of lessons learned and best practices in ICT.
Sound contributions to knowledge networks and communities of practice.
Impact of results:
The key results have an impact on the overall efficiency of the Sub-office including improved business results and client services. Forward-looking ICT management has an impact on the organization
Requirements
Education:
University Degree in Computer Science with relevant experience of 3 years will be given due consideration
Secondary education is required with relevant certifications in hardware and software management and application (Microsoft Certification, Cisco-office Certification).
Cisco Certified Network Administrator (CCNA) and Microsoft Certified Professional (MCP) are required.
Experience, Knowledge, and Skills:
Minimum 6 years (Secondary) or 3 years (Bachelors) of relevant working experience, including network administration, management of hardware and software platforms, data management, knowledge of Windows-based packages/applications.
Fluency in written and spoken English is required. The ability to communicate effectively in Kanuri, Hausa, orany other local language spoken in NE Region of Nigeria is an asset.
Core Competencies:
Achieve Results: LEVEL 1: Plans and monitors own work, pays attention to details, delivers quality work by deadline
Think Innovatively: LEVEL 1: Open to creative ideas/known risks, is pragmatic problem solver, makes improvements
Learn Continuously: LEVEL 1: Open minded and curious, shares knowledge, learns from mistakes, asks for feedback
Adapt with Agility: LEVEL 1: Shows drive and motivation, able to deliver calmly in face of adversity, confident
Act with Determination: LEVEL 1: Demonstrates compassion/understanding towards others, forms positive relationships
Engage and Partner: LEVEL 1: Demonstrates compassion/understanding towards others, forms positive relationships
Enable Diversity and Inclusion: LEVEL 1: Appreciate/respect differences, aware of unconscious bias, confront discrimination
People Management:
UNDP People Management Competencies can be found in the dedicated site.
Cross – Functional and Technical Competencies
Business Management – Monitoring:Ability to provide managers and key stakeholders with regular feedback on the consistency or discrepancy between planned and actual activities and programme performance and results.
Business Management – Costumer Satisfaction/Client Management: Ability to respond timely and appropriately with a sense of urgency, provide consistent solutions, and deliver timely and quality results and/or solutions to fulfil and understand the real customers' needs. Provide inputs to the development of customer service strategy. Look for ways to add value
Business Management – Communication: Ability to communicate in a clear, concise, and unambiguous manner both through written and verbal communication; to tailor messages and choose communication methods depending on the audience. Ability to manage communications internally and externally, through media, social media and other appropriate channels.
Business Development – Integration within the UN: Ability to identity, and integrate capacity and assets of the UN system, and engage in joint work; knowledge of the UN System and ability to apply this knowledge to strategic and/or practical situations
Business Management – Operations Management: Ability to effectively plan, organize, and oversee the Organization's business processes in order to convert its assets into the best results in the most efficient manner. Knowledge of relevant concepts and mechanisms.
Business Direction & Strategy – Entrepreneurial Thinking: Ability to create clarity around UNDP value proposition to beneficiaries and partners and to develop service offers responding to client needs based on UNDP's organizational priorities and mandate.
Business Direction & Strategy – Effective Decision Making: Ability to take decisions in a timely and efficient manner in line with one's authority, area of expertise and resources
Required Languages:
Desired Languages:
The ability to communicate effectively in Kanuri, Hausa, or any other local language spoken in NE Region of Nigeria is an asset.
How to Apply
Interested and qualified candidates should:
Click here to apply
Application Deadline 23rd February, 2022 at 05:59 AM