iOS Software Engineer at The Wikimedia Foundation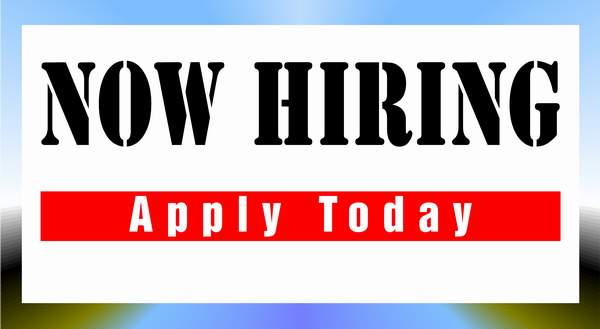 The Wikimedia Foundation is the nonprofit organization that hosts and operates Wikipedia and the other Wikimedia free knowledge projects. Our vision is a world in which every single human can freely share in the sum of all knowledge. We believe that everyone has the potential to contribute something to our shared knowledge, and that everyone should be able to access that knowledge, free of interference. We host the Wikimedia projects, build software experiences for reading, contributing, and sharing Wikimedia content, support the volunteer communities and partners who make Wikimedia possible, and advocate for policies that enable Wikimedia and free knowledge to thrive.
The Wikimedia Foundation is a charitable, not-for-profit organization that relies on donations. We receive financial support from millions of individuals around the world, with an average donation of about $15. We also receive donations through institutional grants and gifts. The Wikimedia Foundation is a United States 501(c)(3) tax-exempt organization with offices in San Francisco, California, USA.
We are recruiting to fill the position below:
Job Title: iOS Software Engineer
Location: Remote
Summary
Come build the premier mobile Wikipedia experience! The Wikimedia Foundation is looking for an iOS Software Engineer to join our team, reporting to the Apps Engineering Manager.
Each day, millions of people use the open source Wikipedia app in over three hundred languages. Help us thoughtfully craft user experiences that empower and delight our users as they read and contribute to the world's largest resource for free knowledge.
You will work closely with the rest of our small, collaborative group to iterate on new ideas for the award-winning Wikipedia iOS app. In this role, you will create new features, fix bugs, and define the future of Wikipedia on mobile devices.
Responsibilities
You are responsible for:
Collaborating with designers, product managers, and other engineers to iterate on new features
Ensuring the quality of the app through thoughtful code architecture decisions and automated testing.
Writing clean, concise code in Swift
Working with other engineers through discussions, code review, and more
Skills and Experience
Familiarity with the iOS Human Interface Guidelines and their implementation. (We're creative, while staying true to best iOS practices.)
At least one app in the iOS App Store that you've contributed to. (We'd love to see what you've been working on.)
Excellent written and verbal communication skills (Our team is remote, but we still enjoy close collaboration!).
At least 1 year of iOS development experience. (Our iOS engineers are excited to share knowledge and tips they've picked up over the years – and also look forward to learning from you!)
Qualities that are important to us:
A desire to learn and discover – about iOS development, about what the root cause of an obscure bug is, about how the Wikipedia communities operate, and more.
We are a global organization with flexible work schedules, but we're also collaborative. To ensure there are enough opportunities to communicate, this role needs at least four hours of your work day to occur between 14:00 UTC and 0:00 UTC.
Constantly improving your craft in pursuit of creating the best possible user experiences and solving complex problems
Proactively finding and reporting potential bugs or user experience issues for discussion with the team
Additionally, we'd love it if you have:
Some Objective-C experience. Like many apps that have been around for a while, the Wikipedia app is a mix of Swift and some legacy Objective-C code. While you don't need to be an Obj-C expert, you shouldn't be terrified if you end up in an Objective-C class while tracking down the source of a bug.
Experience collaborating with a globally distributed team
Contributed to Wikipedia or other open projects.
Written unit and UI tests
Built web services or APIs
Built frontend web applications using JavaScript, HTML, and CSS
How to Apply
Interested and qualified candidates should:
Click here to apply