Job Opportunities at Chris Ejik Group of Companies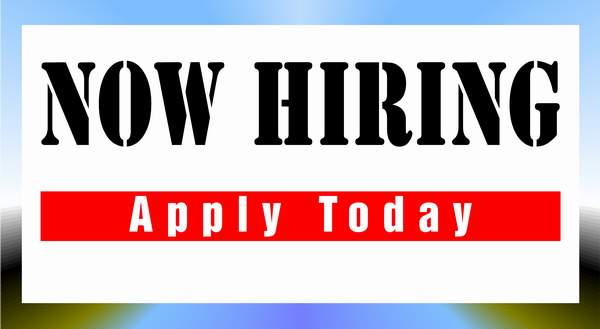 Chris Ejik Group of Companies – Incorporated in 1987, Chris Ejik Group is a multi-dimensional company with interest in Power Generation &Transmission, Pharmaceutical & Healthcare Products, Electronics, and Agro Allied Products. Carving a niche for itself, Chris Ejik Group and its subsidiaries operates in several sectors of the Nigerian economy and is on the move to cover more grounds.
We are recruiting to fill the positions below:
Job Title: Account Officer

Location: Lagos
Employment Type: Full-time
Objectives
To assist in meeting all the financial needs of the company by monitoring and maintaining effective financial systems.
To ensure that the financial policies/procedures of the company are implemented efficiently and in line with generally accepted accounting principles and practices, both nationally and globally; using the principles to analyze financial information and prepare financial reports.
Responsibilities
Post and process journal entries to ensure all business transactions are recorded
Update accounts receivable and issue invoices
Update accounts payable and perform reconciliations
Prepare and submit weekly/monthly reports
Participate and provide inputs in the preparation, approval and execution process of the annual budget and regular forecasts
Improve the systems surrounding all aspects of the company's budgets, forecasts and business planning.
Participate effectively in the management of the fund disbursement process in line with approved plans.
Assist senior accountants in the preparation of monthly/yearly closings
Participate and provide inputs in the articulation and development of the Finance and Accounts departmental strategy.
Assist in the processing of balance sheets, income statements and other financial statements according to legal and company accounting and financial guidelines
Assist with reviewing of expenses, payroll records etc. as assigned
Update financial data in databases to ensure that information will be accurate and immediately available when needed
Ensure accurate and timely preparation of the assigned portions of the management accounts.
Provide valid inputs to ensure the internal accounting policies and procedures remain relevant to the needs of the company.
Attend to banking transactions and businesses e.g. depositing, withdrawals, foreign exchange transfers, etc.
Requirements and Experienc
A University Degree in Accounting or related field.
Minimum of two (2) years working experience
Professional qualification such as: ACA, ACCA, etc is an added advantage.
Basic knowledge in the following key areas:

Excellent IT skills with high proficiency in the use of MS Excel and accounting packages like Sage, Tally, Peach Tree, e.t.c.

Excellent oral and written communication skills.
Job Title: Mechanical Technician

Location: Lagos
Employment Type: Full-time
Responsibilities
Ensure the proper functioning of machines, its accessories and other production equipment with minimum downtime
Ensure an effective maintenance of all mechanical components of the production machines
Complete and maintain accurate documentation and records as required by the business
Carry out periodic, planned and preventive maintenance on all mechanical machines
Ensure prompt attention to fault and as well as quick detection and correction of technical faults.
Ensure proper maintenance culture
Ensure inputs for shut down planning activities are timely and proactively provided within designated areas of responsibilty.
Undertake effective planning and priortization of workload where necessary
Requirements and Experience
Education:
Minimum of B.Sc. in Mechanical Engineering
Minimum of 1-3 years experience in a similar capacity.
Time-served apprenticeship or its equivalent
Knowledge:
Sound Knowledge of Process manufacturing equipment.
Basic knowledge of HVAC/RAC system, Pneumatic and hydraulic sysytem.
Welding skills
How to Apply
Interested and qualified candidates should send their Curriculum Vitae and Cover Letter to: c[email protected] using the Job Title as the subject of the email
Application Deadline  25th June, 2021.