Job Opportunities at KLOVERHARRIS Limited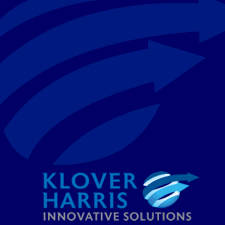 KLOVERHARRIS Limited is a Human resource/IT Consulting company that provides high quality services to businesses across Africa.
Food Technologist
Location: Lagos
Term of position: 1 year, renewal subject to performance
About the Role
The Food Technologist will serve as lead liaison between clients on the ground and the client's volunteer pool to deliver high-quality food manufacturing expertise.
Also will act as a representative of the business to ensure that the work is tightly aligned and connected to the organization in representing its Corporate Partners.
The candidate will be required to work closely with the team in West Africa covering primarily Nigeria to implement the growth strategy in the country.
Apart from managing the flow of requirements and expertise between the organization and clients, the Food Technologist will be responsible for managing the pipeline of prospective projects and scoping them based on meetings with owners/managers.
Through it all, he/she will "establish, develop and maintain an ongoing relationship of trust and support with identified clients and enthusiastically represent the organization and its Corporate Partners' offerings to all potential and current clients."
Therefore, a successful candidate will possess technical expertise, management acumen, and superb interpersonal and relationship-building skills.
Responsibilities
Will help to identify and source potential Clients.
Conduct initial meetings with previously identified local food processors to assess the potential for high quality and high impact projects.
Conduct site visits to collect the necessary technical information (e.g., regarding ingredients, suppliers, packers, and processes) to make an informed decision about proceeding with communications.
In the case of high-potential clients, conduct a thorough business assessment to identify priority needs and potential opportunities for client engagement.
With client and company's input, draft a project scope document that articulates the expertise required, target timelines, etc.
Facilitate alignment on project scope document and obtain sign-off from management and clients before commencement of projects. Obtain signoffs for closure of projects.
Set up communication to deliver technical and business advice on food manufacturing equipment, materials, and processes between volunteers and the client.
Provide ongoing support of the remote knowledge transfer model and act as the bridge between expert volunteers and the processors in the specific projects' lives.
Participate in calls with management and volunteer teams, ensuring effective communication and understanding of each other's expectations.
Provide on-the-ground support for the implementation of technical advice.
Support, organize, and conduct training workshops for clients, as needed, on technical issues ranging from quality control, production process, operations, supply chain, safety, and hygiene, working conditions (i.e., wages, safety), and proper environmental management.
Provide support to clients in coordinating the business component of the program with the technical aspects.
Track and report on project progress and highlight any issues that require support from management teams.
Manage data reporting processes.
Drive data collection from the M&E framework
Develop well-written, cohesive reports that meet the informational needs of donors and investors.
Upload data and project documentation onto the technology platform.
Identify and complete a technical assessment of ingredients, packaging materials, manufacturing processes, safety, and quality management practices relevant to developing project scope.
Identify and complete business assessment of marketing, sales, finance, and overall management practices as appropriate.
Accurately translate technical and business requirements communicated by clients to volunteers.
Work with volunteers to ensure that technical expertise on equipment, materials, processes, and overall business management needs are communicated to clients without diluting the essence of recommendations.
Provide direct support and guidance as appropriate to clients necessary to produce products to maximize capacity and optimize product quality and differentiation.
Required Skills & Experience
B.Sc. in Food Science, Food Technology, or related courses. Master's degree preferred.
Between 5 to 10 years working experience in food processing, preferably with at least 2 in manufacturing/plant.
Must be both a Thinker and a Doer – the role will require being both a strategic thinker and performing many tasks.
Knowledge of Good Manufacturing Practice (GMP) and Hazard Analysis and Critical Control Points (HACCP) as well as worker safety, social and environmental sustainability.
Highly developed interpersonal and relationship-building skills.
A high degree of comfort in working in unstructured environments.
Proven track record in providing technical solutions to food processors.
Excellent problem-solving and analytical skills.
Strong project management skills.
Excellent communication skills in written and spoken English and French are required.
Good computer skills in business software (Excel, MS Project, and PowerPoint).
How to apply
Interested and qualified candidates should send their CV to: [email protected] using the Job Title as the subject of the mail.
Interior Design Architect
Location: Lagos
Job Summary
The ideal candidate will be responsible for creating the right ambience positioning of products within a showroom.
He/She will drive traffic to the showroom in line with the organizational brand strategy whilst also creating great customer satisfaction at all times.
Responsibilities
Maintain the overall look and feel of the showroom in line with the brand's requirements
Oversee visual merchandising and ensure that products are strategically positioned
Coordinate with the sales and brand manager in planning and coordinating product awareness events in the showroom
Research on ways to develop new and creative ideas geared towards driving traffic to the showroom
Deliver a luxurious brand experience for every client that walks into the showroom
Qualifications
A B.Sc / HND holder in architecture from a reputable university or Polytechnic.
2 – 5 years proven experience in a similar role
Proven experience as an interior design architect
A Female interior design architect is most preferred
Sales and supervisory know-how are required for this position
Microsoft Office proficiency
Ability to design and create spaces that are engaging and welcoming
Presentation and communication skills
Entrepreneurial and commercial thinking
Ability to apply expertise and technology for optimum results.
How to apply
Interested and qualified candidates should send their CV to: [email protected] using the Job Title as the subject of the mail.