Job Opportunities at The Bible Society of Nigeria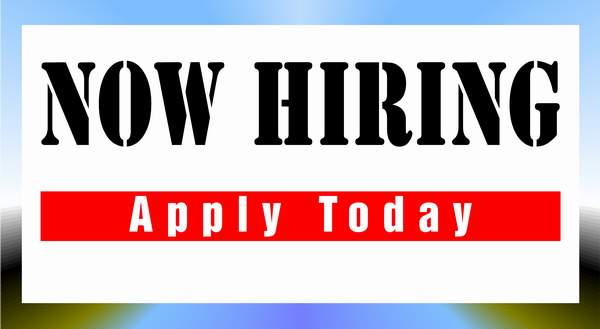 The Bible Society of Nigeria is a member of the United Bible Societies (UBS), a global fellowship of Non-Denominational Christian organization whose primary mission involves translation of the Holy Scriptures into languages people can easily read and understand as well as production and distribution of the scriptures in various forms to meet the different needs of everyone. It also organizes life transforming programmes to engage people with the scriptures and raise fund for its activities.
To fulfill its mission and mandate, the Bible Society of Nigeria and Bible Guest House, Research and Development Center are recruiting experienced and qualified Christian professionals from different work spheres to fill the vacant positions below:
Job Title: Guest House Room Cleaning Attendant
Location: Lagos and Ibadan
Responsibilities
Ensure thorough and impeccable cleaning of guest rooms, guest house halls and its environment.
Reports guest complaints to superior in a prompt and timely manner
Reports any noticed facility deficiency or fault in the guest room for immediate maintenance.
Ensure total readiness of unoccupied guest rooms for use as may be needed always.
Ensures guest rooms are kept clean, attractive, and good for use of the guest always.
Performs all daily task as assigned by superior personnel.
Qualification and Experience
Candidates should possess Senior School Certificate with at least credit passes in 5 subject including English and Mathematics
Minimum of 2 years experience in similar job from reputable guest houses
Requirements:
Must be highly disciplined individual, energetic with good health.
must possess excellent customer service and good communication skills.
Must be a person of integrity, good character, result-driven and able to take initiative in cleaning.
Job Title: Guest House Security Personnel
Location: Lagos Mainland, Lagos
Key Responsibilities
Ensure safety, Surveillance and security of guest, staff, visitors, vehicle, and contractor always.
Manage and protect all safety, fire, security, and other equipment belonging to the guest house.
Liaise with all department heads to ensure all employees are adhering to established security and safety procedures.
Taking proper records and document every entry and exit from the guest house both guest and vehicles.
Monitor the clock in book for staff resumption and closure.
Person Specifications
Candidates should possess a Senior School Certificate, any other security professional certification will be an added advantage.
Minimum of 3 years cognate experience.
Must have good knowledge of security and safety procedures.
Must be intelligent, firm, level-headed and able to work under pressure and highly disciplined.
He must be a highly sensitive, observant and proactive individual.
Must be healthy, agile, and physically capable to defend and protect self and the client.
Must be approachable, receptive, and polite, whilst always calm yet assertive.
Should have strong communication and listening skills to deal with team, clients, and public.
Job Title: Guest House Laundry Attendant
Locations: Abuja, Lagos, Ibadan – Oyo
Key Responsibilities
Sorting, washing, drying, pressing and folding clothing and other textile items
Removing stains from items using the appropriate procedures.
Performing minor sewing duties
Tracking which items belong to whom
Keeping an updated inventory of laundry detergents and sewing kits.
Tracking maintenance and repairs on laundry equipment
Ensuring that the facility and equipment remains clean always.
Anticipating and responding to customers queries, concerns, and complaints.
Keeping sufficient tokens or change for the washing and drying machines, if required.
Person Specifications
Candidates should possess a Senior School Certificate
Minimum of 3 years cognate experience.
Must have ability to listen attentively and stand for long periods.
Must have capacity to lift up-to 20 pounds unaided.
Must have basic arithmetic skills.
Must have outstanding organizational and time management skills.
Should have a personable disposition with a knack for customer service.
Must be available to work shifts and on weekends.
Must be familiar with cleaning and laundry equipment and agents.
Job Title: Guest House Maintenance Assistant
Location: Lagos Mainland – Lagos
key Responsibilities
Ensure preventive maintenance of the guest house properties/facilities- building, electrical, electronics and plumbing installations, etc.
Particulars relating to the guest house facilities.
Ensure reports on all the generators' services are obtained, kept and prompt action(s) are taken where necessary based on the engineers' professional advice and instruction without exception.
Ensure adequate lighting system, constant water, and power supply for the guest house.
Ensure all the necessary bills- Land use/Land rent bill, PHCN and other relevant bills are paid promptly without exception.
Ensure regular supply of quality diesel to the guest house with adequate record of supply and usage.
Person Specification
Must be someone who have a proven practical/field experience in managing and handling electrical matters in a structured organization.
Must have good knowledge of managing heavy duty generators (diesel engines such as 250- 35OKVAs).
Must be a highly sensitive, observant and proactive individual, able to foresee and proffer solutions to electrical or
power problems or related issues before they occur.
Must be ready to work long hours due to the peculiarity of the job.
Good knowledge of plumbing is equally of advantage.
Requirements
Experience:
Minimum of 3 years cognate experience in maintenance or facility management.
Education:
National Diploma in the Electrical Engineering, any other professional certification is an added advantage.
Job Title: Guest House Customer Service Agent
Location: Lagos Mainland, Lagos
Key Responsibilities
Manages guests' reservations and attends to their enquiries and complaints promptly.
Responsible for the checking in and out of guests
Ensures guests' privacy, and complaints are promptly and adequately addressed.
Ensures that proper record of daily sales, provide accurate reports on events and accounts to the management.
Ensures comprehensive preparation of hand over note as shift report to another colleague to follow-up.
Ensure the hygienic condition of the guests' rooms and prompt reporting of out of order rooms for quick action.
Promptly address and report any noticed breach of the guest house values, standards and policies by any guest.
Requirements
Experience: Minimum of 2 years cognate experience from reputable hotels or guest houses.
Education: Minimum of National Diploma in Hotel Management or any related course.
Person Specification:
Must have good interpersonal, communication and relational skills.
Should have strong ability to handle and solve customer's complaints promptly.
Must be computer literate, a team player, flexible not easily provoked, highly sensible and security conscious.
Must be customer-centric and always eager and able to deliver timely results.
Job Title: Senior Manager, Church & Public Relations
Location: Lagos
Key Responsibilities
Plan and execute programmes and activities that will make BSN a household name in Nigeria.
Ensure the effectiveness of public, church, and media relations projects and campaigns.
Design and implement self-sustaining fundraising programmes and products.
Provide strategic leadership and direction for the department.
Perform other functions as assigned by the General Secretary/CEO
Education and Experience
Minimum of Master of Business Administration (MBA) and membership of relevant and recognized professional bodies.
10 years minimum cognate work experience in public relations and fund raising out of which 5 must be at a Senior management level in a reputable corporate or religious environment
Person Specification
Must have strong ability to relate with various Church denominations.
Must have a high level of social and public relations skills with strong spiritual, mental and moral maturity.
Must be highly creative and innovative with ability to constantly develop new fundraising products.
Should have strategic leadership and analytical skills.
Job Title: Confidential Secretary
Location: Lagos Mainland – Lagos
Key Responsibilities
Type error-free mail-able documents.
Process, manage data/information and other resource materials relating to the activities of the department to drive the growth and achievement of set goals.
Provide strategic secretarial functions to help achieve set goals.
Person Specification
He or She must be Intelligent, highly confidential, firm but levelheaded, able to work under pressure, disciplined, quality and result driven.
Must have an excellent administrative and communication skills; a team player and able to coordinate team members to achieve expected results.
Requirements
Education: Minimum of National Diploma in Secretarial Administration or related field.
Experience: Minimum of 4 years cognate experience as secretary in a reputable and structured organization.
Job Title: Driver (Truck Bus and Pool Cars)
Location: Lagos Mainland – Lagos
Key Responsibilities
Ensure effective and efficient use as well as proper handling of any assigned vehicle for optimum function always.
Ensures assigned vehicle documents are valid, complete, and up to date always.
Report any noticed faults, breakdown, or part defect in the vehicle immediately and follow up until repair or replacement is perfectly done.
Ensure prompt servicing of assigned vehicles, monitoring of same and report any issues for quality delivery.
Ensure car wash and detailing services to maintain interior and exterior cleanliness of assigned vehicle.
Ensure periodic maintenance and servicing of assigned vehicle(s).
Requirements
Education: Senior School Certificate
Experience: Minimum of 5 years driving experience, possession of a valid driver's license and ability to drive both lightweight vehicles (small cars and buses) and trucks (14-16 tons) would be an added advantage.
Person Specification
He must be a person of integrity, highly disciplined with good knowledge of traffic codes and signs.
Must have a proven experience as a Truck or Bus Driver, a valid driver's license, and a clean driving record.
Must have minimum visual acuity of 20/50 (or corrected to 20/50)
Must be familiar with GPS devices.
Should have sound Knowledge of Lagos Road network and other states.
Must be able to lift heavy packages and luggage.
Must be available to occasionally take weekend and night shifts.
Should have a polite and professional disposition with strong ability to remain calm in stressful driving situations.
How to Apply
Interested and qualified candidates should forward their CV and Cover Letter in Word or PDF format to: [email protected] using the Job Title as the subject of the e-mail
Application Deadline  30th July, 2021.