Job Opportunities at Unilever Nigeria Plc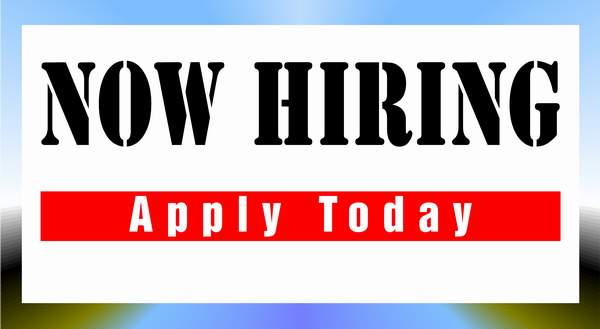 Unilever Nigeria Plc – Welcome to Unilever, a global multinational and fast-moving consumer goods (FMCG) company with products sold in over 190 countries and more than 2 billion consumers across the world who use our amazing products everyday!
We are recruiting to fill the positions below:
Job Title: Utility Technician
Job ID: R-15216

Location: Agbara, Odeda, Ogun
Category: Supply Chain
Main Accountabilities
Cleaning, lubricating and maintaining equipment to prevent failures or excessive wear and tear
Carry out Valve adjustment on gas gensets and other preventative and corrective maintenance
Replacement and adjustment of variety of mechanical equipment and parts of electrical machinery according to set standards.
Operate and test boiler, ventilation, and air conditioning such as compressors, condensers, pumps and control systems.
Operate HV switchgear and Changeover Panel
Monitor and inspect power plant equipment and machines, to detect evidence of operations malfunctions.
Logging of faults and daily report on Computer
Read charts, meters, and gauges to monitor voltage and electricity flows
Check equipment and indicators to detect evidence of operating problems
Timely escalation of faults
Carry out LOTOTO and other safety requirement.
Requirement and Skills
Minimum of OND in Mechanical Engineering
3-5 years experience in operation and maintenance of powerplant with gas and diesel gensets, boiler and Low-pressure compressors
Electromechanical troubleshooting skill
Basic understanding of HSE
Ability to Use computer (Ms Word, PowerPoint and excel)
Ability to write and read in English Language
Ability to run shift duty
Must be a fast learner
Must have excellent interpersonal relationship
Must be result oriented.
How to apply
Interested and qualified candidates should:
Click here to apply
Job Title: Material Planner
Job ID: R-16085
Location: Lagos
Category: Supply Chain
Main Purpose
Ensure availability of all raw and pack materials
Maintain stock levels of ordered materials as per the agreed stock norms
Help in achieving the supply chain objectives of reducing working capital and supplying the demand at the lowest cost.
Responsibilities
Materials Planning:
Establish material requirements for Production Plans with the use of MRP Planned Orders.
Monitor Stock levels and ensure material availability for current production requirements. Establish and maintain appropriate safety stock levels.
Highlight material constraints that could impact production plans
Communicate with suppliers on material requirement forecasts on an ongoing basis.
Purchasing:
Raise Purchase orders and call offs to suppliers based on planned requirements.
Follow-up on supplier confirmation of Purchase Orders, Form M, LC and shipments.
Monitor shipments of all imported materials and take action when necessary to ensure timely arrival of material on site, thereby avoid disruption to production plans.
Co-ordinate with Internal Logistics to ensure availability of all imported materials at factory
Establish requirements of specified packaging materials both local and imported based medium term requirements.
Place purchase orders and issue call offs according to Production Schedules.
Liase with Suppliers on rejected materials or short shipped consignments.
Co-ordinate on Sourcing issues:
Co-ordinate with Planners / Sourcing on new raw and packaging materials.
Provide data to establish Supplier Performance rating.
Materials Requirement Planning (MRP):
Ensure MRP (planning) and call-off procedures are followed.
Update MRP Master Data.
Obtain information on MOQ, shipping and clearance lead-times and update planning information in Fourth Shift.
Reports:
Provide necessary information and maintain necessary records to enable proper control of inventory and prices.
Reports such as:
Working Capital reports
Critical Material Report
Purchase Order Report
SLOBS List Report.
Requirements
University Degree
At least 5 years experience of procuring local and imported materials and dealing with overseas suppliers
High analytical skills
Advance excel skills
Use of SAP MRP system
Should have good interpersonal skills
Planning and organizing skills.
Stakeholders
Internal:
Supply Management
Research and Development
Warehousing Teams.
External:
How to apply
Interested and qualified candidates should:
Click here to apply