Livelihood Officer at INTERSOS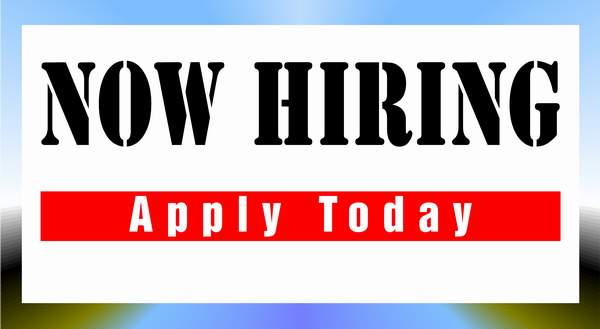 INTERSOS is an independent humanitarian organization that assists the victims of natural disasters, armed conflicts and exclusion. Its activities are based on the principles of solidarity, justice, human dignity, equality of rights and opportunities, respect for diversity and coexistence, paying special attention to the most vulnerable people.
We are recruiting to fill the position below:
Job Title: Livelihood Officer (ERMS Services)
Location: Maiduguri, Borno
General Purpose of the Position
The Livelihood officer would provide field activity mentoring, coaching and supervision, to Economic recovery and market system (ERMS) beneficiaries. Promotes and values participatory approaches throughout the project cycle (identification of beneficiaries with the support of case management team, training of selected beneficiaries on business skills, assessments, identification of market creations, community entry meetings, awareness-raising and sensitisation of the activities, per and post Activities Monitoring (PPDM) as well as monitoring and evaluation under the direct supervision of Senior Protection Officer.
Tasks and Main Responsibilities
Facilitates assessment on product and market feasibility and provides analysis on the results.
Facilitates community entry meetings with stakeholders on the project to ensure DO NO HARM is uphold
Conducts frequent field visits to ensure the quality of program implementation and ongoing capacity building for women group members.
Ensures supplies/resources for ERMS activities are requested in a timely manner for implementation of program activities.
Monitors and utilize program supplies and resources to ensure efficient use of available resources.
Ensures tracking of key program indicators and progress through the utilization of the M&E data collection tools.
In collaboration with the meal, the team ensure that the implementation of post-distribution monitoring and provision of its report.
Ensures a sound M&E data collection together with other team members.
Ensures timely resolution of programmatic and operational issues in relation to program implementation.
Leads on advocacy activities targeting community members on improving social protection through promotion of economic wellbeing of women that will contribute to the elimination of GBV.
Coordinates the cash disbursement of the activities.
Supports the identification and formation of the beneficiaries' groups in different field sites in Borno.
Conducts the periodic training of the business and life skills sessions.
Facilitates the mentoring and coaching of the beneficiaries group members.
Leads on market creation of the beneficiary's produce.
Develops monthly/ weekly action plans that directly reflect overall work plan activities.
Participates in drafting social protection activity, progress, weekly, monthly, quarterly and yearly reports as required and incorporate supervisor's feedback in a timely manner.
Any other task assigned by the supervisors**Position Requirements**
Professional Requirements
Degree in Social Work / Economics / Development Studies or other related studies.
Minimum of 2 years experience working with community groups with extensive training and mentoring skills.
Familiarity with cash grants, savings and credit schemes, business or women empowerment programming.
Female candidates with the required skills are strongly encouraged to apply.
Personal Requirements:
Essential computer literacy (word, excel and internet)
Leadership, people management and development, teamwork and cooperation.
Strategic Vision & Service Orientation.
Understanding of humanitarian operations principles, standards and best practices.
How to Apply
Interested and qualified candidates should:
Click here to apply
Note
Attach CV with the following format "Surname, Position you applied for".
Only applicants whose competencies meet the requirement of the position will be contacted.
INTERSOS do not ask for any form of payment at any stage of recruitment
Application Deadline  2nd September, 2021 by 4:00 PM.