Logistics and Procurement Manager at ZOLA Electric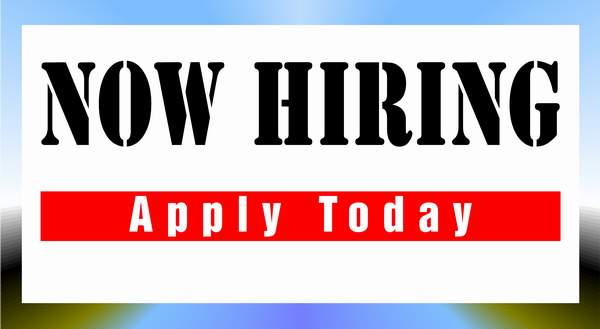 ZOLA Electric (formerly Off Grid Electric) is the leading clean energy technology brand in Africa. Through our distribution partners, ZOLA products bring light and power to homes, small businesses, and whole communities. Our products help people stay connected and expand opportunities for work and study.
ZOLA is a scale-up that's on track to light a million homes in Africa and around the world with clean, affordable solar energy. ZOLA Electric combines Silicon Valley technology with local expertise to offer African homes and businesses a long-term, integrated energy solution to an unreliable grid.
We are recruiting to fill the position below:
Job Title: Logistics and Procurement Manager
Location: Lagos
Employment Type: Full-time
About the Job
We are looking for a Logistics and Procurement Manager to create, manage, and implement the Group logistics, manufacturing/supply chain strategy and support Engineering and Sales execution.
Liaise with shipping agents for the flawless and timely execution of shipments needed for customers.
Coordinate with Sales teams and shipping agent network to provide all quote information needed to propose and execute sales.
Oversee inventory forecasting across Engineering and Sales (both B2B and traditional vertically integrated sales); use the forecasts created to guide supplier production levels.
Create / execute strategy for supplier production and stocking levels of all warehouses.
Oversee inventory in all Group-operated warehouses, and have stock levels ready to serve customers at the customer service levels defined.
Manage / coordinate the counting and protection of all inventory in Group-managed warehouses.
Coordinate all documentation required for all global shipments.
Coordinate with Finance to ensure supplier payment in time for shipment execution.
Position
The Logistics and Procurement Manager will report into the VP of Manufacturing and Supply Chain and be based in our Nigeria office.
Strategic Collaboration:
Participate in strategic meetings to contribute to the development of the 3 to 5-year Supply Chain Management (SCM) and Manufacturing Strategy and Business Plan
Develop and manage the implementation of policies, procedures, systems and controls for effective manufacturing and logistics operations
Establish and maintain appropriate performance metrics to track and manage performance, safety, quality and cost.
Logistics Management:
Manage the intake of logistics requests from constituents across the business, including Engineering, Business Development, and vertically integrated OpCos
Create freight cost quotes across multiple locations in coordination with freight agent network
Create all preliminary and final shipping documents, coordinating with the warehouse network, Finance, Business development, and other departments as needed
Avoid all unnecessary fees for the import / export of inventory
Manage the proper clearing of products at international ports, where necessary
Optimize transportation mode usage and resultant costs
Maintain all Group Courier (DHL / UPS / FedEx) accounts in coordination with Finance
Maintain PVOC registrations for all Group shipment locations
Coordinate with Zola shipping agent network to execute all shipments required for all business stakeholders in a timely manner
Coordinate directly with customer shipping agents to create or correct documentation
Coordinate the set up of distribution clients with all resources needed to conduct shipping (PVOC registration, agent contacts, etc.)
Forecasting and Supplier Inventory Management:
Coordinate and maintain a current forecast for all inventory based on current usage forecasts from all sources (engineering / Business development / VI markets)
Manage inventory that Zola has in consignment with all suppliers
Align with leadership on need for future orders and create POs that are necessary to maintain inventory required for operations
Where necessary to pre-purchase materials or manage supply, provide necessary forecasts to suppliers for products in their purview
Manage the inventory that strategic suppliers have purchased on behalf of Zola
Contract Manufacturing Coordination:
Serve as primary point of contact for our contract manufacturer(s)
Understand and communicate on build scheduling to all relevant executive stakeholders
Coordinate with the contract manufacturer on inventory levels being held on behalf of Zola
Release forecasts to the contract manufacturer, as necessary
Coordinate between engineering and the contract manufacturer where production parts EOL and need to be requalified
Warehouse and Kitting Management:
Determine the optimal number, size and location(s) of facilities such as distribution centers, cross docks, etc. (i.e. Network layout and Management)
Promote and manage best practices for warehousing for Group warehouses
Provide input on warehousing and distribution strategy for future business models
Evaluate, select, and negotiate terms and conditions with warehouse providers
Ensure the security of product throughout the warehouse network
Manage the accuracy of inventory listed in the ERP systems for Group warehouses (NetSuite)
Procurement Management:
Ensure the security of product throughout the warehouse network
Develop the Group annual and monthly procurement framework that will be used to effectively plan for the procurement of goods and services with a focus on: Timely delivery of goods and services, obtaining the best value for money, utilizing buying power leverage
Advise internal customers on the appropriate procurement process to be followed
Lead the tender process in adherence to the Group Procurement Policy
Manage vendor relationships, including supplier performance to SLA and billing to contract
Establish and maintain preferred vendors and negotiated rates for all high volume and high-value products in all markets
Identify deviations and make recommendations to address supplier price or term deviations through consultation with the relevant parties
Create and maintain procurement documentation for Group in consultation with Finance and Controls
Budget Monitoring:
Input into the development of the annual budgets based on operational and financial targets
Monitor the operating budget to ensure expenditure is aligned to budget allocations
Address budget variances to clarify over or under-spend
Authorize expenses as per delegation of authority
Create, maintain, and implement inventory financial control mechanisms incoordination with Group Finance
Stakeholder Management:
Participate in regular cross-functional meetings and monthly performance meetings to discuss departmental performance and to highlight matters of concern
Coordinate with other departments internally as needed to achieve job activities
Communicate to internal and external stakeholders in an effective and aligned manner
Manage relationships with logistics service providers
People Management:
Manage the recruitment of own team in collaboration with Human Capital Department
Manage the performance of direct reports, ensuring agreement of annual goals, measuring performance against agreed goals and dealing with areas of non-performance
Lead, coach, and mentor direct reports and the team to foster personal growth and teamwork
Always manage the administration of documentation to ensure availability and ease of retrieval
Manage the development of staff to ensure the team receive adequate and relevant training to support career development
Input into the development of succession plans for the supply chain functions.
Minimum Requirements
B.Sc Degree in Business Administration or Industrial, Mechanical or Electrical Engineering or equivalent
Experience defining and driving a manufacturing strategy (including metric definition and alternative testing methodologies)
Experience with outsourced manufacturing, supplier qualification and quality engineering mix, low volume products
Proficient in managing a global supply chain with expertise in low cost geographies, specifically in Africa
Experience in procurement and vendor relationship management
Managerial and Technical Competencies:
Relationship management skills
Extensive analytical skills (to define problems, collect data, establish facts, and draw valid conclusions)
Experience with data-driven management, KPI development and implementation
Basic technical knowledge of solar modules, batteries, energy storage, consumer electronics and LEDs
Experience in implementing Health, Safety, Environmental and Quality systems
Financial modelling and budget management skills
Generic Competencies:
Communication skills
Problem-solving skills
Customer-focused
Quality focused
Multi-tasking
Team Player
Interpersonal skills
Planning & organizing skills
Time management skills
Working Conditions
Required to travel globally
Willing to work extended hours.
How to Apply
Interested and qualified candidates should:
Click here to apply
Note: ZOLA Electric is an equal opportunity employer