Marketing Manager at GlaxoSmithKline (GSK)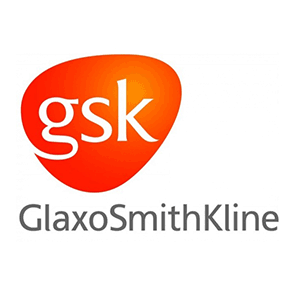 GlaxoSmithKline (GSK), one of the world's leading research based pharmaceutical and healthcare companies, is committed to improving the quality of human life by enabling people to do more, feel better and live longer. GSK employs over 97,000 employees in over 100 countries worldwide.
GlaxoSmithKline Consumer Nigeria Plc is one of Africa's largest consumer healthcare companies, producing leading brands such as Lucozade, Ribena and Panadol.
We arerecruiting to fill the position below:
Job Title: Marketing Manager
Ref No: 297317
Location: Ilupeju – Lagos
Job Type: Full time
Job Purpose
Provide strategic marketing direction and leadership to ensure GSK's Pharma commercial objectives are achieved across brands in portfolio.
Manage product portfolio to create new businesses and enhance franchise value to the company.
Manage product life cycle from strategic planning to tactical activities planning & implementation
Ensure robust interaction with sales force and engagement of the whole commercial team
Drive leadership and winning mindset across teams. Build GSK reputation with external stakeholders
Key Responsibilities
Understand Customer needs and be responsible to translate that into insights to future marketing strategies.
Collaborate with channel managers on local congresses, and GSK sponsored digital or face to face events.
Collaborate with 3rd party stakeholders, global and regional teams in terms of local implementation.
Understands business analytics and respond accordingly to ensure customer engagement, deliver Rx share growth and increase touchpoints.
Feed global and regional teams regarding customers, competition and market
Engage with EE and Key groups to ensure deep customer insight and respond to customer needs
Collaborate with local medical and sales teams to support HCP engagement
Responsible to search business opportunities demonstrating growth mindset and vision of 1-3 years;
Manage customer managers
Feed Global and regional teams regarding customer, competitor and market.
Robust understanding of local reimbursement and access structures
Lead development of customer plans in line with Global strategy to ensure an appropriate integration with the
Global campaign objectives and use of the marketing mix, that deliver against the local market needs.
Manage the resource allocated for specific customers for each brand
Ensure brand resource allocation across different customer groups. Manage communication across customer groups to ensure adequate touch points at right frequency.
Orchestrate all activities that has been implemented at customer level to ensure end to end brand management.
Ensure achievement of sales and profitability targets for the portfolios with proper budget management.
Manage forecasting process for defined portfolio or assets
Accountability:
Reports to the Marketing & Commercial Excellence Director Nigeria.
Geographical scope: Nigeria
Meet customer expectations at high level within GSK standards and values
Matrix relationships with local teams as well as multicultural regional and global colleagues.
Complexity:
Role impacts brand marketing and customer engagement and therefore, brand performance of GSK CEP in
Emerging Markets.
Ability to understand different local market situations and manage the complexity of delivering plans for number of brands at the same time in a relevant way for the specific HCP segment needs in an unstable social, political and economic climate.
Ability to work with cross-functional teams to develop customer plans and drive successful execution of campaigns to HCPs
Specialised Knowledge
Bachelor's Degree, major course of study in Pharmaceutical Sciences
5 years or more Marketing experience
Strong leadership skills
Problem solving skills
Ability to innovate and think outside the box.
Computer literacy skills
Multichannel Marketing competency
Possess basic operational knowledge of the pharmaceutical industry
Product / technical knowledge, Data Analytic Skill
Service/Customer Oriented
Communication / Presentation skills
Organizational and Prioritization skills
Stakeholder management skills
How to Apply
Interested and qualified candidates should:
Click here to apply