Packaging Maintenance Controller at International Breweries Plc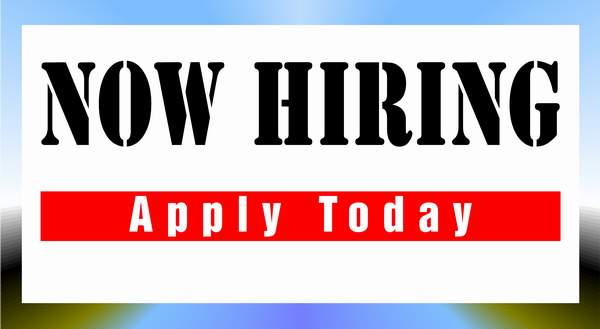 International Breweries Plc – Our Dream is to bring people together for a better world. Beer, the original social network, has been bringing people together for thousands of years. We are committed to building great brands that stand the test of time and to brewing the best beers using the finest natural ingredients.
Our diverse portfolio of well over 400 beer brands includes global brands Budweiser, Corona and Stella Artois; multi-country brands Beck's, Castle, Castle Lite, Hoegaarden, and Leffe; and local champions such as Aguila, Bud Light, Jupiler, Klinskoye, Modelo Especial, Quilmes, Skol, and Victoria.
We are recruiting to fill the position below:
Job Title: Packaging Maintenance Controller – Mechanical
Location: Sagamu, Ogun
Job Type: Full-time
Job Description
An opportunity exists for a highly skilled and result driven Packaging Maintenance Controller  – in our Gateway Plant reporting to the Packaging Engineer.
The successful incumbent will co-ordinate, coach and control the activities of the level four maintenance teams in the production environment and to provide specialist technical advice to ensure maximum equipment availability.
Duties and Responsibilities
Interpret process description specifications and conduct modifications /optimizations of process control software as per specifications and software standards
Identify process control software deviations and resolve or recommend solutions
Support the process control software change management process
Maintain process control software integrity and security
Provide engineering/projects support and recommendations for new and existing equipment about installation, upgrades and enhancement
Enforce required standards
Prepares the allocated area ZBB Maintenance budget
Complies to approved budget
Highlights risk areas ahead of time
Support the development of and upgrade preventative maintenance procedures for process control systems
Identify and resolve equipment malfunctions, working with manufacturers and field representatives as necessary to procure replacement parts
Maintain working knowledge of new technology instrumentation, software, etc., through reading and/or attending conferences, workshops or other training
Qualifications
Minimum of B.Sc./HND in Mechanical Engineering
3 – 5 years on the job training
Ability to manage a maintenance department
Mental alertness
Analytical and evaluations skills
Problem solving skills
Display initiative and ability to interact and influence at all levels of the organization, within a team environment and with suppliers
Motivated self-starter with high energy levels
Ability to work under pressure and meet deadlines
Good interpersonal and communication skills
Team player
Articulate communication
Good interpersonal skills
People handling ability
Accuracy, judgement, decisiveness, and persuasiveness
Work organization and drive
Motivational and developmental skills
Analytical ability and attention to detail
How to Apply
Interested and qualified candidates should:
Click here to apply
Note
Internal applicants require Line manager approval
Kindly attach CV in PDF format
Please note that only short-listed applicants will be contacted
AB InBev is an equal opportunity employer and all appointments will be made in-line with AB InBev employment equity plan and talent requirements. We are a company that promotes gender equality.
The advert has minimum requirements listed. Management reserves the right to use additional/ relevant information as criteria for short-listing
Application Deadline  25th August 2021.