Production Architect at Vitafoam Nigeria PLC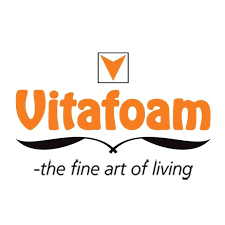 Vitafoam Nigeria PLC is Nigeria's leading manufacturer of flexible, reconstituted and rigid foam products. It has the largest foam manufacturing and distribution network which facilitates just-in-time delivery of its products throughout Nigeria. Incorporated on 4th August, 1962 and listed on the floor of the Nigerian Stock Exchange in 1978. Vitafoam's successful brands remain household names in the country.
We are recruiting to fill the position below for one of our subsidiaries:
Job Title: Production Architect
Location: Lagos, Nigeria (On-site)
Job type: Full-time
About the Job
We are looking for a Production Architect with background in furniture for one of our subsidiaries. The preferred candidate will be responsible for leading operations, overseeing planning and implementation of factory operations while ensuring compliance with all labour, safety, environmental and corporate policies and regulations.
This is a hands-on position that is responsible for maximizing daily production and has responsibility developing and maintaining a motivated staff and achieving production targets.
Job Responsibilities
Plan production activities, production meetings, machine maintenance schedules, worker schedules and quality products.
Oversee the creation of detailed work plan which identifies and sequences the work packages and activities needed to successfully complete the project.
Ensure that projects meet expectations of major stakeholders in terms of quality and cost at all times.
Ensure the closure of all related transactions pertaining to the project or projects phases in a manner that will eliminate liabilities outside the project scope after delivery of the project
Product development i.e. new product design
Product drawings and design generation.
Oversee the entire production workforce and ensure staff are constantly motivated to deliver desired output.
Prepare delivery schedules and ensures agreed timelines for product deliveries are met.
Oversee the execution of projects according to project requirements, budget and timeline.
Define the objectives and scope of the project in collaboration with project sponsors, team members from other department, senior management and other stake holders.
Ensuring bill of materials are available for new products
Oversee the acquisition of relevant physical measurement/data and the creation of designs and layout plans of projects.
Perform other tasks that may be assigned by the management from time to time.
Requirements
First Degree in any related field
Minimum of 4 years relevant post graduate experience
Must have experience in the production of furniture
Competencies
Analytical approach to problem solving
Physical and mental alertness
Good physical mobility
Good leadership qualities
How to Apply
Interested and qualified candidates should send their CV to: [email protected] with "Production Architect" as the subject of the email.