Protection Associate at United Nations High Commissioner for Refugees (UNHCR)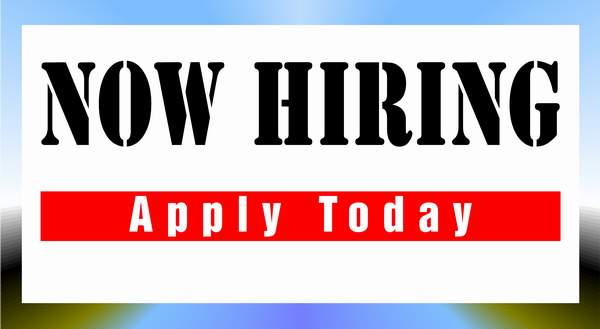 United Nations High Commissioner for Refugees (UNHCR) works to ensure that everybody has the right to seek asylum and find safe refuge, having fled violence, persecution, war or disaster at home. Since 1950, we have faced multiple crises on multiple continents, and provided vital assistance to refugees, asylum-seekers, internally displaced and stateless people, many of whom have nobody left to turn to. We help to save lives and build better futures for millions forced from home.
We are recruiting to fill the position below:
Job Title: Protection Associate
Job Requisition ID: JR2310470
Location: Abuja, Nigeria
Grade: GS6
Job type: Full time
Hardship Level: C
Description
The Protection Associate is a part of the Protection Unit and works in close coordination with registration, information management and various other units within the Branch Office in Abuja and the Field.
S/he will need to have demonstrated field protection experience; good interpersonal, accountability, communication and drafting skills/competencies, as well as demonstrated commitment to continuous learning.
Previous work experience monitoring protection standards operational procedures and practices in protection delivery in line with international standards; protection of displaced persons; refugee status determination, case management and capacity building would be an asset.
Due to the complexity and fast pace of the operation including daily challenges, the candidate must be highly flexible and adaptable, and able to work under pressure to meet deadlines and respond to emergencies when they arise.
Organizational Setting and Work Relationships
The Protection Associate normally reports to the Protection Officer or the Senior Protection Officer.
The incumbent monitors protection standards, operational procedures and practices in protection delivery in line with international standards and provides functional protection support to information management and programme staff.
The Protection Associate is expected to coordinate quality, timely and effective protection responses to the needs of populations of concern (PoC) and identify opportunities to mainstream protection methodologies and integrate protection safeguards in operational responses in all sectors.
S/he contributes to designing a comprehensive protection strategy and liaises externally with authorities and partners on protection doctrine and policy as guided by the supervisor.
The Protection Associate also ensures that PoC are involved in making decisions that affect them, whether in accessing their rights or in identifying appropriate solutions to their problems.
To achieve this, the incumbent will need to build and maintain effective interfaces with communities of concern, local authorities and protection and assistance partners.
Duties
Stay abreast of political, social, economic and cultural developments that have an impact on the protection environment.
Consistently apply International and National Law and applicable UN/UNHCR and IASC policy, standards and codes of conduct.
Assist in providing comments on existing and draft legislation related to PoC.
Provide advice on protection issues to PoC; liaise with competent authorities to ensure the issuance of personal and other relevant documentation.
Assist in conducting eligibility and status determination for PoC.
Contribute to measures to identify, prevent and reduce statelessness.
Contribute to a country-level child protection plan as part of the protection strategy.
Contribute to a country-level education plan as part of the protection strategy.
Monitor Standard Operating Procedures (SOPs) for all protection/solutions activities.
Manage individual protection cases including those on GBV and child protection. Monitor, and intervene in cases of refoulement, expulsion and other protection incidents.
Assist in identifying durable solutions for the largest possible number of PoC through voluntary repatriation, local integration and where appropriate, resettlement.
Contribute to the design, implementation and evaluation of protection related AGD based programming with implementing and operational partners.
Facilitate effective information management through the provision of disaggregated data on PoC and their problems.
Participate in initiatives to capacitate authorities, relevant institutions and NGOs to strengthen national protection related legislation and procedures.
Assist the supervisor in prioritizing PoC for interview, counselling and propose protection support for individual cases.
Assist the supervisor with enforcing compliance of local implementing partners with global protection policies and standards of professional integrity in the delivery of protection services.
Assit the supervisor with enforcing compliance with, and integrity of, all protection standard operating procedures.
Submit individual payments request for PoC for approval.
Perform other related duties as required.
Minimum Qualifications
Education & Professional Work Experience:
For G6 – 3 years relevant experience with High School Diploma; or 2 years relevant work experience with Bachelor or equivalent or higher
Certificates and/or Licenses:
International Law,  Political Science or other related field
Desirable:
Protection Learning Programme
Functional Skills:
IT-Computer Literacy
PR-Refugee Protection Principles and Framework
PR-Protection-related guidelines, standards and indicators
(Functional Skills marked with an asterisk* are essential)
Competencies:
Accountability, Client & results orientation, Commitment to continuous learning, Communication, Judgement & decision making, Negotiation & conflict resolution, Organizational awareness, Stakeholder management, Teamwork & collaboration
Desired Candidate Profile
Experience in protection of displaced persons and case management
Problem solver, who displays creativity in offering solutions and linking the wants/needs of clients to available services
Bachelor's Degree (Law, social sciences, humanities etc.) an asset
Knowledge or experience in social protection would be an asset
Good analytical skills with professional verbal and written communication skills
Language Requirements
For International Professional and Field Service jobs: Knowledge of English and UN working language of the duty station if not English.
For National Professional jobs: Knowledge of English and UN working language of the duty station if not English and local language.
For General Service jobs: Knowledge of English and/or UN working language of the duty station if not English.
Living and Working Conditions:
Abuja have an active social life with recreational facilities that positively support the integration of new arrivals in the city.
Medical facilities – Standard medical facilities (such as the UN clinic, NISA Premier Hospital, Nizamiye Hospital, etc.) are available in Abuja.
Well-being and family life – Abuja is a relatively safe city to stay in with family and there are facilities that support social life and well-being. International schools are available with relatively expensive fees.
Communication – English and Pidgin-English are widely spoken and understood alongside indigenous languages.
Food and environmental sanitation – There are a variety of local, national, and international food items available, and the city has good environmental sanitation systems.
Housing -There are good housing accommodations in Abuja though relatively expensive when compared to other cities in the country.
Additional Qualifications
Skills
PR-Age, Gender and Diversity (AGD), PR-Asylum related law, policy and procedures, PR-Community-based Protection – Principles and methodologies, PR-Counselling Asylum Seekers or Refugees, PR-Individual Case Management, PR-RSD – Principles and Procedures, operational arrangements/assistance
How to Apply
Interested and qualified candidates should:
Click here to apply
Application Deadline  6th February, 2023.