Reader at Trinity University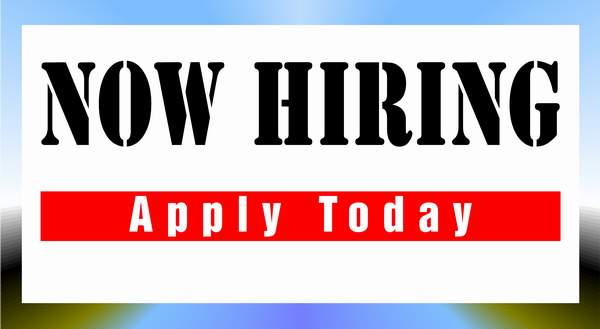 Trinity University – We are a progressive university, duly licensed by the Federal Government of Nigeria in January, 2019 and are fully operational from our City Campus, Yaba, Lagos. The University is sponsored by Trinity Educational and Development Foundation which also owns Trinity International College, a world-class Secondary School, located in Ofada, Ogun State.
Applications are invited for the position below:
Job Title: Reader
Location: Ofada, Ogun
Faculty: Basic Medical & Applied Sciences and Arts Managements & Social Sciences
Details
We are recruiting candidates in the departments below:
Computer Science
Information Technology
Medical Laboratory Science
Economics
Mass Communication
Political Science
International Relations
Business Administration and Marketing
Nursing Science
Anatomy
Microbiology / Biotechnology
Accounting
Qualifications
Candidates should possess the following educational qualifications in their disciplines or areas of specialization and with not less than three (3) years of teaching and research experience since becoming an Associate Professor in a University or comparable institution of Higher Learning
First Degree with a minimum of Second Class (Upper Division) and a Doctorate Degree in their respective fields
M.Sc in relevant area
Must have spent 3 years as Reader plus at least 30 publications in reputable indexed journals.
Candidates must fill the condition for Reader and must show evidence of maturity.
Additional Qualifications
Medical Laboratory Science Lecturer:
Current practicing License of the Medical Laboratory Science Council of Nigeria.
AIMLT / AIMLS / AMLSCN or BMLS in any of Chemical Pathology, Haematoloty / BGS, Histopathology and Medical Microbiology.
Nursing Science Lecturer:
Candidates should possess B.NSc and M.Sc Degrees in Nursing.
Must be registered and licensed as a Nurse (RN or plus RM / RPHNO) with the Nursing and Midwifery Council of Nigeria.
Must possess Postgraduate qualification in any of these four specialities in Nursing: (a). Medical Surgical, (b) Community Health. (c) Maternal and Child Health (d). Mental Health / Psy-chiatric Nursing.
How to Apply
Interested and qualified candidates should send their Application Letter with comprehensive CV and other relevant information to: [email protected] using the Job Title as the subject of the email
Application Deadline  1st September, 2021.