Recruiting Coordinator at Zipline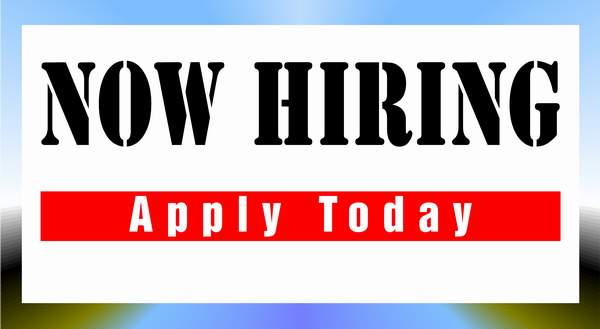 We didn't just build the world's largest autonomous network, we're transforming what's possible with on-demand delivery.
Recruiting Coordinator, Nigeria
Location: Obudu, Cross River
About You and the Role  
Are you a recent graduate that knows they have an excellent knack for project and time management with a love of people and extremely high levels of emotional intelligence?
Are you someone interested in changing career tracks into the People/Talent world?
Do you consider knowing how to build a strong team one the foundational pillars of being a strong leader?
Are you excited to jump into the trenches with our operations team and figure out how we scale our recruiting program in Nigeria? If your answer is yes to these questions, read on.
We are looking for someone who is high-energy, extremely passionate about the Zipline mission, customer obsessed, and who has an extremely high bar for themselves to take on as a graduate trainee on our Talent team.
We don't care what you studied or what job you've had. We are looking to invest in someone high-potential, and grow them into a thought leader and bar-raiser in the Recruitment space.
This role will require deep partnership with our operations teams, and therefore, we will expect you to relocate to one of our distribution centers in Nigeria, likely in Obudu, Cross River. We will expect that you travel frequently around Nigeria to visit our different distribution centers.
What You'll Do  
Own the candidate scheduling process from start to finish
Conduct meet and greets with candidates onsite, serving as the consummate host (when the world isn't only virtual!)
Partner closely with Recruiters and business stakeholders to ensure a seamless candidate experience and recruiting process
Efficiently manage and track candidates through our applicant tracking system (Greenhouse), while maintaining timely and effective communication
Take on an array of special projects that advance the mission of our team and more broadly, the People team at Zipline
Manage working across various time zones to serve the needs of our Global team
Perform other HR related duties as assigned
What You'll Bring
Passion and excitement for Recruiting and Zipline's mission
Ability to make every candidate feel like they belong here
Excellent attention to detail, time management, and prioritization skills
Superb communication skills (written, oral, and interpersonal), with an ability to build partnerships and establish rapport and credibility at all levels
Ability to adapt in a fluid, high-growth environment
The ability to remain composed with tight timelines and a high volume of activities
Exceptional ethics around confidentiality and highly sensitive information
Must be eligible to work in Nigeria
Method of Application
Closing date: Unspecified