Regional Manager at Jumia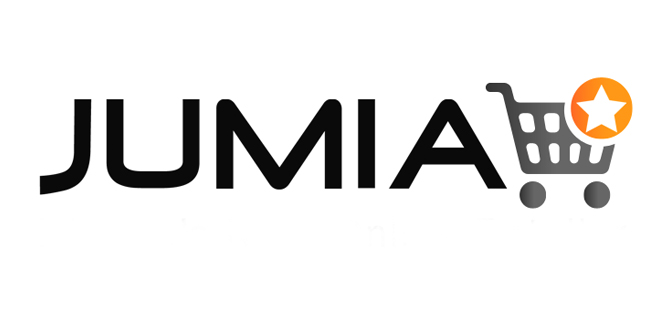 Jumia is a leading e-commerce platform in Africa. It is built around a marketplace, Jumia Logistics, and JumiaPay. The marketplace helps millions of consumers and sellers to connect and transact. Jumia Logistics enables the delivery of millions of packages through our network of local partners. JumiaPay facilitates the payments of online transactions for Jumia's ecosystem. With over 1 billion people and 500 million internet users in Africa, Jumia believes that e-commerce is making people's lives easier by helping them shop and pay for millions of products at the best prices wherever they live. E-commerce is also creating new opportunities for SMEs to grow, and job opportunities for a new generation to thrive.
With over 5,000 employees in more than 10 countries in Africa, Jumia is led by top talented leaders offering a great mix of local and international talents and is backed by very high-profile shareholders. Jumia is committed to creating sustainable impact in Africa. Jumia offers unique opportunities in a vibrant and booming environment, creating new jobs, new skills, and empowering a new generation.
We are recruiting to fill the position below:
Job Title: Regional Manager – 3PL
Location: Lagos, Nigeria
Employment type: Full Time
Department: Business Development
Job Objective
As Regional Manager – Third Part Logistics Partners, you will be responsible for 3PL engagement across all verticals (physical goods & OnDemand Services) within your scope of region with a key focus to improve operational excellence in the handling and delivery of packages through 3rd Party Logistics Partners as per agreed SLA.
You will play an active role in the monitoring and tracking of queues performance and ensure to push where required for the timely delivery of packages by effective management of Hubs, Dispatch, and Reverse logistics.
Key Responsibilities
Managing 3rd party Logistics providers as per SLAs
Managing cost of delivery through 3PL vendors.
Monitoring the performance of all 3rd party service providers on processes related to customer experience in SCM like timely delivery, completion of   data entry to ensure data availability as agreed, return pick up and any process related to a customer's experience.
Partner with 3PL vendors to identify and resolve issues in their delivery processes to ensure best performance for Jumia deliveries.
Structure and conduct analysis on 3PL performance data available to monitor and track performance.
Manage 3PL vendor portfolio by:
Constantly monitoring and evaluating vendor performance relative to each other to decide volumes and coverage areas given to each vendor.
Mitigate any likely risks in SCM Processes / Practices and Customer Experience.
Regular and consistent feedback activities / mechanisms to ascertain the services levels of 3rd Party Logistics providers and encourage improvements.
Reiterate on Values of Jumia at all levels.
Constantly keep new service providers in the pipeline to enhance the benchmark of services to customer.
Regular audit of data on deliveries and return pickups.
Qualification & Experience
A minimum of 5+ years' experience in Logistics
Should have experience in SCM in online or offline retail formats / FMCG companies.
Should have experience in vendor management and have handled teams
Bachelor's Degree and / or equivalent work experience
Customer Service/Account Management
We Offer
A unique experience in an entrepreneurial, yet structured environment.
The opportunity to become part of a highly professional and dynamic team working around the world.
An unparalleled personal and professional growth as our longer-term objective is to train the next generation of leaders for our future internet ventures.
How to Apply
Interested and qualified candidates should:
Click here to apply