Relationship Account Manager at Lenovo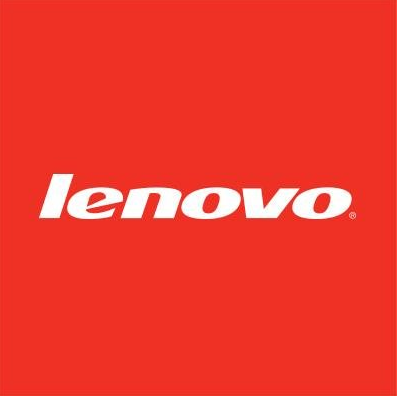 Why Work at Lenovo
Here at Lenovo, we believe in smarter technology that builds a brighter, more sustainable and inclusive future for our customers, colleagues, communities, and the planet.
And we go big. No, not big—huge.
We're not just a US$60 billion revenue Fortune Global 500 company, we're one of Fortune's Most Admired. We're transforming the world through intelligent transformation, offering the world's most complete portfolio of smart devices, infrastructure, and solutions. With more than 71,500 employees doing business in 180 markets, we help millions—not just the select few—experience our version of a smarter future.
The one thing that's missing? Well… you…
Description And Requirements
We are Lenovo!
Currently the number one PC vendor worldwide, we continue to be the fastest growing company in our respective field. We're a leader in genuine innovation, dreaming up – and building – the technology and services that enable and inspire progress around the world.
We are dedicated to fostering an environment that encourages entrepreneurism and ownership – a workplace where your talents can be challenged, and your efforts recognized and rewarded. We're the progressive thinkers, creative doers and endless tinkerers who will always challenge the traditional and who know true groundbreakers never stand still. No matter what team you're a part of, joining us you can create real impact.
Lenovo is looking for a passionate, articulate, and enthusiastic Relationship Account Manager to bring in net new customers to Lenovo while supporting and driving end-user customers for Nigeria. The chosen Relationship Account Manager will create positive business outcomes for his/her clients and Lenovo by reaching out to our prospects using inbound/outbound sales techniques including extensive teaming with channel partners. The chosen Relationship Account Manager will work in an entrepreneurial start-up environment and perform activities including those outlined below.
These are your detailed responsibilities:

Acquisition of accounts, drive revenue, wallet share, and customer satisfaction and growth in Banking/Large corporates/Governments /Hospitals/Education.
Maintain and cultivate senior executive relationships
Lead account planning and opportunity identification; conduct opportunity prioritization and develop overall account plans for accounts
Plan, facilitate and/or conduct complex negotiations for accounts
Achieve set sales targets including value, volume, profitability and development of new customers
Prepare a variety of status reports, including Forecast sheet, activity, closings, follow-up, and adherence to goals.
Coordinate with internal teams to accomplish the work required to close deals.
Participate in marketing events such as training seminars, trade shows, and product launch events
Organization
You will report to our Sales Leader for WECA and you will be supporting customers in Nigeria. You will participate in weekly collaborative planning calls and meetings.
Position Requirements:
Bachelor degree, in Business or Sales, with 5 years relevant industry experience.
At least 5 years' experience and proven track record in managing relationships and converting leads into sustainable sales with large corporates/banking/hospitality sector/education sector.
Demonstrate expertise in building and maintaining customer and partner relationships,
Ability to work in a diverse environment, with both internal and external diverse customers. Collaboration with the entire virtual team
Service aggressiveness, ability to build sound relationships, professionalism, ethics and a competitive streak
Understanding of the IT industry, particularly in the Relationship/Commercial environment
Analytical thinking with sound numerical skills
Computer literacy in MS Office suite, with SAP being an added advantage.
Excellent communication skills (verbal and written), with effective presentation skills to both small and large audiences.
What We Will Offer You:

An open and stimulating environment within one of the most forward thinking IT companies
Flat structures and fast decision-making processes
A modern and flexible way of working to combine personal and professional life, working from home
An international team with a high focus on Gender Diversity
Attractive compensation package
We are looking forward to discussing this position with you soon!
We are an Equal Opportunity Employer and do not discriminate against any employee or applicant for employment because of race, color, sex, age, religion, sexual orientation, gender identity, status as a veteran, and basis of disability or any federal, state, or local protected class.

How to apply
Closing date: Unspecified