Relationship Manager at Michael Stevens Consulting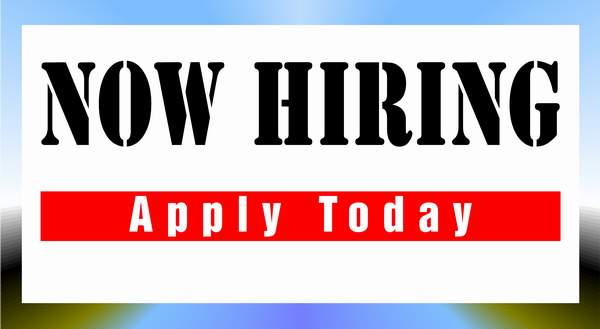 Michael Stevens Consulting is a Management consulting company, whose focus has been on rendering the following services: Training, Recruitment of Personnel, Outsourcing of Personnel and rendering Financial and Management consulting services to the Manufacturing, Oil & Gas, Telecommunications, engineering services, Hospitality Industry, Public Sector etc.
We are recruiting to fill the position below:
Job Title: Relationship Manager
Location: Lagos
Job Overview
We are a long established Engineering training, education, and Consulting firm. We have, in furtherance of diversifying and strengthening our business, established a number of strategic alliances and partnerships, to significantly enhance our business franchise.
These partnerships are in the forms of Executive memoir and dues of understanding with several academic divisions of local and international universities, a world clan engineering training and equipment manufacturing as well as an engineering research institute of considerable repute.
The imperative of efficient harmonizing and management of their relationships , for optimal profitability has necessitated this search for a self-managed post graduate professional, with very strong management leadership skills to ensure its responsibilities inherent in the above position.
The appointee, will preferably be an engineer with a post-graduate business or management degree, with not less than 10years management experience, some of which would have been in an engineering consulting practice.
She/he will manage the strategic and operational issues identified in the various memoranda of understanding to ensure operational efficiency and profitability, ensure that the interest of the company are well protected and provide periodic reports to the management, as well as our various partners.
This position calls for considerable planning, co-ordination and administrative skills, as well as the ability to multi-task in a demanding work environment.
Strong communication, influencing, negotiation and the ability to relate at junior management levels are essential pre-requites for success.
Key Responsibilities
Ensure both the company and clients adhere to contract terms
Study competition to find new ways to retain customers
Set sales and revenue targets and work diligently to meet them
Collaborate with internal teams (e.g. sales, engineers, senior management) to address customers' needs
Build relationships with key employees among customers
Create plans to address clients' business needs
Advise clients on creating profitable processes
Schedule regular meetings with customers to ensure they are satisfied
Act as point of contact for complaints and escalate issues as appropriate
Help sales team up-sell or cross-sell services and products
Requirements
Candidates should possess Bachelor's Degree qualification.
10 – 15 years experience.
Proven experience as a Client Relations Manager or Relationship Manager
Proven track record of meeting and exceeding targets
Background in customer service; industry knowledge is a plus
Experience tracking relevant KPIs (e.g. customer satisfaction)
A customer-oriented attitude
Excellent communication and negotiation skills
Problem-solving aptitude
Ability to work well with a team

How To Apply
Interested and qualified candidates should send their CV to: [email protected] using the Job Title as the subject of the email.

Application Deadline 15th June, 2021.