Sales Application Engineer at Cummins Inc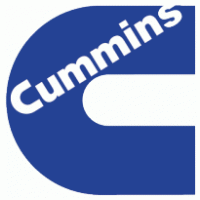 Cummins Inc. a global power leader, is a fortune 500 corporation of complementary business units that design, manufacture, distribute and service engines and related technologies, including fuel systems, controls, air handling, filtration, emission solutions and electrical power generation systems.
By working to coordinate the production, shipment, and delivery of the goods & Customer Service Support required to meet their business needs, Cummins Inc. has been able to more easily meet the demands of their customers.
We are recruiting to fill the position below:
Job Title: Sales Application Engineer
Req ID: 21000612
Location: Lagos
Job: Engineering
Job Type Experienced: Exempt / Office
Recruitment Job Type Exempt: Experienced
Description
We are looking for a talented Customer Sales Application Engineer to join our team specializing in Engineering for Power Systems Business Segment in Lagos, Nigeria.
Job Responsibilities
In this role, you will make an impact in the following ways:
Technical Customer Management – Represents Cummins to our customers by being the interface for all technical aspects; provides engineering data, documentation, and training to customers to support the design and integration of equipment.
Product Application Support – Ensures new product information is available by developing and managing accurate and complete technical content promptly to support our customers and the business; provides new options through management of technical systems to assist sales to all of our markets; defines installation requirements and develops innovative tools with in-depth, cross-system knowledge and industry experience for successful design and integration.
Answer to complex technical specifications regarding generator sets and applications.
Apply various software tools at a high level, such as GenSize and GAT (GasAnalysis Tool), to address complex project requirements including power plant design. Develop training material and deliver to other Cummins engineers, Distributors AEs/Sales, Consulting Engineers, and Customers.
Lead project reviews and conduct on-site project inspections to identify installation, application, and process improvements. Participate in product development and provide application requirements and improvement ideas to product management, engineering, and marketing teams.
Product Selection – Guides customers to the best product offerings for their markets and applications; offers best-fit solutions to customers by optimizing product specifications to make Cummins' offerings easy to install into new applications; represents features and benefits of products in terms that customers understand; ensures Cummins' products aren't misapplied through using Cummins' technical information systems, local and application requirements.
Requirements
To be successful in this role you will need the following:
Education, Licenses, Certifications: College, university, or equivalent Bachelor's degree in Engineering or other relevant technical disciplines are required.
Experience: Prior Senior or Lead Engineer equivalent work experience in a relevant discipline area is required with a demonstrated track record of technical problem solving and quality decision making. Active involvement in the Distributor Sales effectiveness initiatives by developing capabilities of Distributor Sales and Application Engineers through training and Seminar.
Bachelor's or Master's Degree in Mechanical or Electrical Engineering. Interdisciplinary aptitude is a strong plus.
Good knowledge of generator set design, manufacture, and test methods and significant Level of relevant work experience in Power Generation.
How to Apply
Interested and qualified candidates should:
Click here to apply