SME (Operations support system) – Lead at Phillips Consulting Limited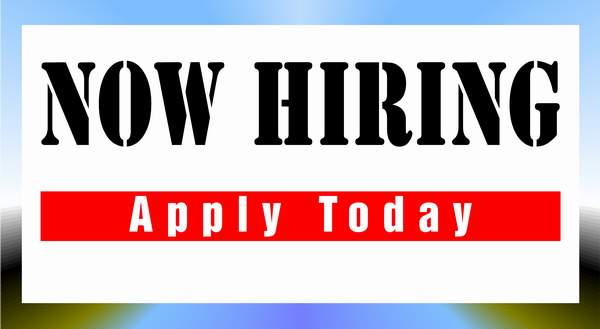 Welcome to Phillips Consulting Limited. We are a leading business management consulting practice serving clients across Africa. We work in all major sectors of the economy and levels of government engaging highly trained and sector-experienced consultants. PCL is a wholly owned Nigerian firm with offices in Lagos, Abuja and Johannesburg.
SME (Operations support system) – Lead
Location: Lagos
Our client, a reputable organisation in the telecommunications industry is looking at filling the role of SME-  Operations Support System, Lead
Job Title: SME- Operations Support System, Lead
Industry: Telecommunications
Net salary: N 997,626.71 +  N20,000.00 monthly voice cost allowance
Employment type: 4 months contract with possible extension
Job responsibilities:
 Architected Integration and Automation of Alarms and Trouble Tickets for all Type of Multivendor EMS-Radio access Network/Transport/Core ,Multivendor OEM-Huawei, Zte, Nokia & other 3rd Party Tools using NBI (North Bound Interface) for enhancement and Improvement of Network Operation Center KPI and Operations with Huawei's OWS AWS Cloud Based Solution (ICTOM/ICTSM) Single Umbrella System for fault Management & Ticketing with numerous Automation Rules for Business Improvement. Orchestrated company's MSDP (Single umbrella Delivery platform-all applications) & One FM/TM (Fault Management & Ticketing tool) for Managed Services Delivery.
Project Leader on Planning of Installation, Integration and Commissioning of company's Network Manager for GSM/WCDMA/LTE/CORE Containing 5000 Network Elements. Installation Servers, Switches, and Storages as per standard Design and layout Document. Migration of Network Element between different ENM; FCAPS functionality and Hardware and Software Acceptance testing as per company's Standard Acceptance Testing Document. Preparation and Execution of Method of Procedure as per Standard Migration workflows for various Network Elements under 2G/3G/4G Technology. Clean up of Outstanding cases/failures during Acceptance testing & handover phase.
 SME Lead-OSS for System Administration, Management and Customer Interface; Responsible for System Administration (FCAPS) & all managed Services task related to company's ENM/ENIQ/OSS-RC. System health checks hardware and Software level (CPU, Memory, File system utilization, Services, Data base utilization etc.) for company's EMS(ENM/ENIQ/OSS-RC) which includes OS(Solaris/Red-hat/Suse/Windows) & Storage (Dell EMC/VNX).Fault Management; Setting up alarm Mediation of different Network elements and technologies South and North bound.
Performance Management- Jobs and Profiles for different Network Elements in EMS for Performance & KPI Management, set up Performance files for Northbound tools and applications as Huawei's OWS, MAPS, Nokia's NetChart and Ericsson's SKPI and Radi. Configuration Management; Topology and Inventory exports schedules, Network Element Health check, customized Scripts for alarms dump; Email and Auto reports delivery.
Security Management: Users access rights management, Customized Roles, access control for Network Elements and LDAP policies for user's login. Backup Administration for OSS and its peripherial servers.
Academic Requirements, Technical Knowledge & Skills:
Degree in Engineering, Computer Science or related fields
At least 6 years of system support experience
At least 5 years managerial experience in medium to large enterprises
At least 5 years of experience in OSS, Telco Order Management, Work Order Management and/or Trouble Tickets Management
Proven experience and possess a good understanding of telecoms enterprise business processes including order receiving, processing, etc.
Strong vendor management and negotiation skills
Good presentation, persuasion and collaboration skills
Possess good interpersonal skills, project management and deep analytical skills
Certification in PMP is preferred
Method of Application
Interested and qualified candidates should forward their CV to [email protected] using the job title as mail subject