Social Protection Technical Specialist at Save the Children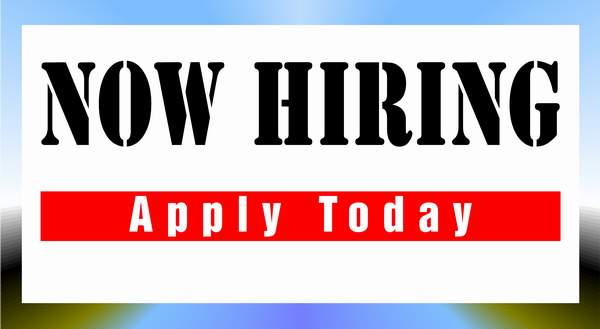 Save the Children is the leading independent organization for children in need, with programs in over 120 countries. We save children's lives. We fight for their rights. We help them fulfil their potential. Save the Children is working in Nigeria because one in five children in Nigeria dies before their fifth birthday. About 40% of children miss out on school and have to work to survive while nearly 2 million children have lost one or both parents to an AIDS-related disease.
We are recruiting to fill the position below:
Job Title: Social Protection Technical Specialist – Policy Coordination and Sector Reform
Job Ref.: 210004Q4

Location: Kaduna
Grade: 3
Team/Programme: CDGP
Employee Status: Fixed Term
Child Safeguarding
Level 3:  the role holder will have contact with children and/or young people either frequently (e.g. once a week or more) or intensively (e.g. four days in one month or more or overnight) because they work in country programs; or are visiting country programs; or because they are responsible for implementing the police checking/vetting process staff.
Role Purpose
The purpose of this assignment is to support the Kaduna State government to undertake key reforms and sector strengthening initiatives identified in the state SP policy. These reforms are critical for ensuring long term sustainability and effectiveness of the state's social protection programmes and are key to ensuring that the state's SP policy can be fully and adequately implemented.
The primary function of this role is to provide technical support to the Kaduna state government to reform and strengthen the social protection sector.
S/he will represent Save the Children externally, including high-level meetings in the state and through cross-organizational working groups and civil society networks.
Scope of Role
Reports to:  Focal Person, Kaduna Social Investment Office and the Senior Social Protection Specialist, CDGP-SCI
Dimensions:
Staff directly reporting to this post: None
Key Areas of Accountabilities
Providing technical support to the Kaduna State government to develop a sector wide coordination and M&E strategy tied to the state development plan and linked to the national SP policy
Supporting strategic research on poverty and vulnerability to inform programme design across various pillars of the policy
Supporting the establishment of the Kaduna SP agency
Strategy Development:
Supporting the establishment of the state social protection financing mechanism
Supporting the development of an integrated framework of social protection programming to ensure linkages between various pillars of the policy (including potentially piloting a single window social protection)
Providing support to coordination of social protection support from donor and other partners
Influencing:
Demonstrate good knowledge of Kaduna state government structures (parliamentary and political processes and key decision-making) including the local governments and articulate how to influence them.
Undertake a range advocacy, communications and other activities to inform and persuade policy makers, including donors and politicians, of the value of Save the Children's policy recommendations.
Build systems for research, analysis and documentation that underpin evidence based advocacy and influencing at state level.
Produce reports, briefing papers and presentations for internal and external audiences, as directed
Collaboration & Representation:
Develop strategic relationships with other agencies engaged in advocacy and policy work.
Develop and maintain a network of external contacts with key individuals in the government, NGO sector, civil society and the media.
Represent Save the Children at various policy forums and advocacy opportunities at State level, as directed.
Act as a spokesperson for Save the Children to a variety of external audiences including policy makers and the media, as directed.
Liaise closely with staff in the Social Policy units at Save the Children Country Office and coordinate with other Save the Children members.
The Policy Coordination and Sector Reform Specialist while supporting the delivery of Save the Children's Child Development Grant Program, will work with civil society organizations to ensure strong accountability for political and financial commitments and contribute to the implementation of Social Protection policies, and strategic frameworks.
Programme Development:
Support the programme team in the development of research methodologies, data analysis, report writing and publication.
Ensure clear links and mutual reinforcement between programmatic approaches and Social Policy strategies.
Write regular progress reports, including annual impact monitoring reports.
Perform other tasks, as required, to ensure the smooth running of the country programme.
Additional job responsibilities
The duties and responsibilities as set out above are not exhaustive and the role holder may be required to carry out additional duties within reasonableness of their level of skills and experience.
Equal Opportunities:
The role holder is required to carry out the duties in accordance with the SCI Equal Opportunities and Diversity policies and procedures.
Child Safeguarding:
We need to keep children safe so our selection process, which includes rigorous background checks, reflects our commitment to the protection of children from abuse.
Safeguarding our Staff:
The post holder is required to carry out the duties in accordance with the SCI anti-harassment policy
Health and Safety:
The role holder is required to carry out the duties in accordance with SCI Health and Safety policies and procedures.
Qualifications and Experience
Skills & Experience
Essential:
Master's Degree in Social Protection Development, Social Policy, Economics or any other related discipline
At least 8 years' experience designing and implementing social protection programmes and policies
In-depth understanding to the project management cycle
Fluent in English language skills (written and verbal).
Commitment to the values, mission, aims and policies of Save the Children.
Broad understanding of poverty and vulnerability in Nigeria
In-depth knowledge of social protection in Nigeria, particularly key developments in the last few years
Awareness of key developments in social protection in Kaduna state
Administrative & General Skills:
The post holder will possess a high degree of analytical skill, political acumen, ability to facilitate change, ability to influence, and ability to communicate key nutrition advocacy messages effectively and convincingly to a diverse audience at local and state levels.
Desirable:
Experience in advocacy techniques and influencing tactics.
Knowledge of the policies, functions, structures and decision-making processes of key national institutions with regard to child Health and Nutrition.
Local language skills (Ability to communicate in Hausa will be an advantage).
Prior work experience in advocacy in Nigeria.
Competences and Behaviours (Our Values in Practice)
Core Competencies:
Leading and inspiring others – Delivering results – Developing self and others – Problem solving and decision making – Innovating and adapting – Applying technical and professional expertise – Working effectively with others – Communicating with impact – Networking
Adhere to SCI Values: Accountability; Ambition; Collaboration; Creativity; Integrity
Accountability:
Holds self-accountable for making decisions, managing resources efficiently, achieving and role modelling Save the Children values
Holds the team and partners accountable to deliver on their responsibilities – giving them the freedom to deliver in the best way they see fit, providing the necessary development to improve performance and applying appropriate consequences when results are not achieved
Ambition:
Sets ambitious and challenging goals for themselves and their team, takes responsibility for their own personal development and encourages their team to do the same
Widely shares their personal vision for Save the Children, engages and motivates others
Future orientated, thinks strategically and on a global scale.
Collaboration:
Builds and maintains effective relationships, with their team, colleagues, Members and external partners and supporters
Values diversity, sees it as a source of competitive strength
Approachable, good listener, easy to talk with.
Creativity:
Develops and encourages new and innovative solutions
Willing to take disciplined risks.
Integrity:
Honest, encourages openness and transparency; demonstrates highest levels of integrity.
How to Apply
Interested and qualified candidates should:
Click here to apply
Application Deadline  19th July, 2021.
Note: Save the Children does not charge a fee at any stage of the recruitment process