State Programme Officer at Association for Reproductive and Family Health (ARFH)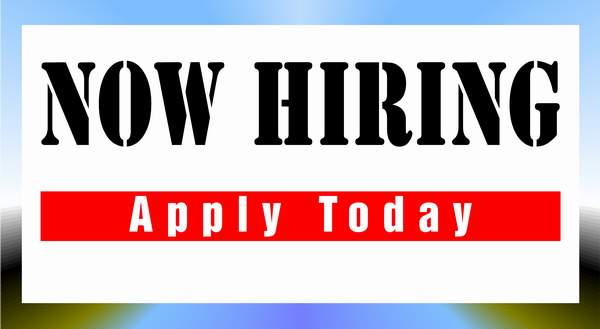 Association for Reproductive and Family Health (ARFH) is one of the leading Nigerian Non-Governmental Organizations implementing programs of improving Sexual and Reproductive Health, Care and Treatment of HIV/AIDS, Tuberculosis and Malaria, etc. We offer professional opportunities for career advancement, good working environment and competitive remuneration.
We are recruiting to fill the position of:
Job Title: State Programme Officer, DMPA – SC
Location: Lagos
Job Type: Full Time
Job Description
The State Program Officer will be responsible for the overall program coordination on the RASuDiN project in the State.
He/she will coordinate RH/FP activities including service delivery of DMPA-SC in all the service delivery points in the state as well as managing relationship with relevant stakeholders towards ensuring seamless project implementation.
He/she will have requisite experience in RMNCH landscape.
Specific Roles
Coordinate and facilitate RH/FP service delivery (quality and systems strengthening) and other related activities in project anchor sites and respective satellite sites.
Liaise with State RH/FP team and other relevant government representatives (LGA health team) to facilitate quality improvement/health system strengthening activities
Facilitate review meetings, addressing gaps, etc. among FP service Providers-Government & Community health workers
Ensure the prudent use of funds in the implementation of project activities as set out in the project plan
Participating in development, management and review of program activities of Community health workers
Liaise with other PHCDA, SMOH, CBOS, public and private Health facilities, FP sites/ clinics and other state/community partners in the state
Monitoring and evaluating progress of initiatives in areas of responsibility.
Mentor and Support community health workers on service delivery and data collection.
Participate actively in any other duties assigned by the Programme Manager.
Prepare and submit detailed progress reports on project activities on monthly, quarterly, bi-annual or annual basis to the project coordinator and as necessary
Developing innovative strategies to strengthen the effectiveness and quality of service provision in their areas of assigned responsibility
Proactively and efficiently managing the implementation of the project activities within their states of assignment
Minimum Qualifications
Applicants must hold a Degree in Medicine, be Registered Nurse (RN), Registered Midwife (RM) with Bachelor Degree in Nursing Science or related field. Possession of a master's degree in Public Health or Social work will be added advantage.
Must possess hands-on experience in Family Planning Service Delivery. Excellent writing and oral communication skills, with proficiency in MS Word, Excel and Powerpoint.
Applicant is expected to have a minimum of 6 years' experience on donor-funded family planning project in Nigeria with good knowledge of national health programs, health systems, NGOs and collaborative relationship and liaison with stakeholders at all levels.
How to Apply
Interested and qualified candidates should send a copy of their comprehensive Curriculum Vitae and Cover Letter in ONLY one attachment (MS Word document) explaining suitability for the job to: [email protected] using the Job Title as the subject of the email.
And
Click here to complete Application Form
Note
Only shortlisted applicants will be contacted. Applicants are advised to provide their functional emails/mobile phone numbers on the application letter as well as three professional referees. Candidates must provide functional e-mail addresses and telephone numbers of the referees.
Eligible female applicants are encouraged to apply. ARFH has a Child Safeguarding policy in place and is an equal opportunity employer (EOE).
Application Deadline  12th October, 2021.