Utilities Team Leader at International Breweries Plc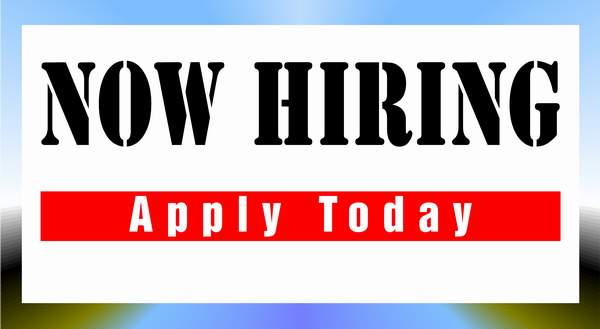 International Breweries Plc is a proud part of the AB InBev family, a world's leading brewer. International Breweries Plc was incorporated in December 1971 under the name International Breweries Limited. The Company commenced production of its flagship product Trophy Lager in December 1978 with an installed capacity of 200,000 hectoliters per annum.
In December 1982, the Company embarked on an expansion programme. The company was listed on the floor of the Nigerian Stock Exchange in April 1995.
The corporate headquarters of the Company is located in Lagos. Starting with just two brands, Trophy Lager and Beta malt, our brand offering now includes Budweiser, Hero Lager, Castle lite, Grandmalt, Eagler Lager and Eagle Stout.
We are recruiting to fill the position below:
Job Title: Utilities Team Leader
Location: Sagamu, Ogun
Employment Type: Full-time
Job Description
The primary role of the Utilities Team Leader is to lead the SBU in the execution of the production plan, executing quality control and analyses, the carrying out of autonomous operations tasks and the resolution of production problems.
Duties and Responsibilities
Ensure and maintain a safe and healthy work environment
Interpret and implement production plan (shift, daily, weekly, monthly and annually)
Monitor production processes
Contribute to self and team development
Apply problem solving and decision-making techniques and principles
Facilitate team problem solving
Develop employees
Manage and apply personnel processes
Ensure a healthy industrial relations climate
Lead production activities in accordance with the VPO work practices
Lead the application of work practices for the team
Manage the team to improve process quality and productivity
Co-ordinate autonomous operations and cleaning activities
Facilitate effective team dynamics
Implement performance management
Communicate effectively in the workplace
Ensure application of administration systems and procedures
Administer conditions of employment for team members
Qualifications
Mechanical or Electrical Engineering background or related discipline
2-3 years as a Process Operator or Process Artisan in E&F environment
Good communicator, with effective team-related skills
Initiative and self-managing
Attention to detail
Bias for action
Analytical problem solver
Deep understanding of maintenance practices
Familiarity with computerized maintenance management systems e.g. COSWIN, SAP etc
Computer skills (MS Office: Excel, PowerPoint, etc)
Strong leadership potential demonstrated
Proven leadership skills
How to Apply
Interested and qualified candidates should:
Click here to apply
Note
AB InBev is an equal opportunity employer and all appointments will be made in-line with AB InBev employment equity plan and talent requirements. We are a company that promotes gender equality.
Internal applicants require Line manager approval
Kindly attach CV in PDF format
Please note that only short-listed applicants will be contacted
The advert has minimum requirements listed. Management reserves the right to use additional/ relevant information as criteria for short-listing
Application Deadline  31st August, 2021.