Vendor Associate at Konga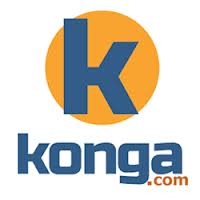 Konga is a leading player in the Nigerian ecommerce space, with over a thousand (1000) employees across the country, over 30 offline retail stores and many growing business subsidiaries such as KongaPay, Konga Travels and Tours, Konga Express, Konga Health, Konga Food etc.
As part of our business expansion strategy, we are currently seeking a talented, and skillful person with strong passion for the ecommerce space to join our Konga Food Team in the capacity below:
Job Title: Vendor Associate
Location: Lagos, Nigeria
Employment Type: Full Time
Job Category: Officer Level
Reports to: Business Development Manager
Role Summary
The Vendor Associate is responsible for being personal account managers to each assigned vendor and is directly responsible for building and managing these relationships on behalf of Konga Food
Role Responsibilities
Onboard and create new vendors on the backend system
Attend to all vendor requests – update menu, price changes, deals creation etc
Negotiate attractive deals / combos with partner restaurants for the benefit of our customers (i.e. during annual Black Friday campaigns etc)
Educate new vendors on the importance of Konga Food's operational procedures and standards, ensuring they are always respected
Create outbound calls to update vendors on the status of cases
Ensuring all payments to assigned vendors are made each Tuesday / week (or as required under Konga Food policy)
Ensure Service Level Agreements (SLA) with vendors are in place for different services.
Following up with specific assigned vendors on escalated poor performance (from CET Agents) in a bid to resolve issues from happening again in future
Educate vendors about the processes, SLAs and the best practices to be followed.
Equipping and training new vendors on Konga Food's order processing and management tools
Handle vendors' cases and interactions by providing direct support through different channels
Perform as functional bridge amongst vendors and coordinate with internal stakeholders in Konga Food
Provide accurate and complete responses to vendor inquiries and document all interactions
Facilitate the resolution of escalated vendor-related issues
Identify improvement areas and perform closely with all internal stakeholders to proffer solutions in a timely but efficient manner with the vendor's wellbeing in mind
Professional Skills & Qualifications Required:
Minimum of a First Degree
Strong Communication and Interpersonal Skills
Willingness to learn software management programs to aid job function
Can work under pressure and solve complex issues
Proficient in Microsoft Office – Excel, Word skills required
Ability to think-on-the-go and with minimal supervision
Calmness and empathy
Good negotiation skills
Why Work with Konga
A unique opportunity to work in a fast paced, structured and technologically driven environment
The opportunity to become part of a highly professional and dynamic team growing the ecommerce space in Nigeria
An unparalleled personal and professional growth as our longer-term objective is to train the next generation of leaders for our fast-growing businesses.
This role shall be remunerated adequately.
How to Apply
Interested and qualified candidates should send their CV to: [email protected] with the subject matter captured as "Vendor Associate"
Application Deadline  27th August, 2021.