Warehouse Associate at Greenlight Planet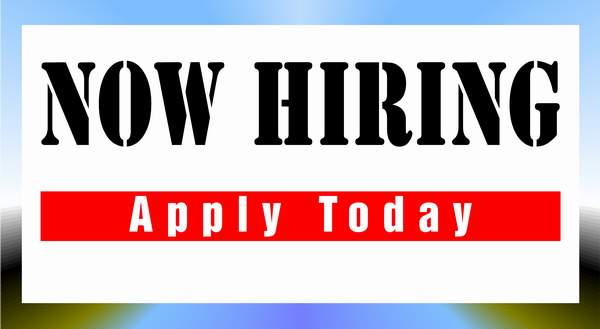 Greenlight Planet is a multinational, for-profit business that designs, distributes, and finances solar-powered home energy products, with an underserved population in mind: the 1.3 billion global consumers for whom the old-fashioned electrical grid is either unavailable or too expensive.
Over a decade in business, the company is now a leading global brand in emerging markets across Asia and Sub-Saharan Africa.  Greenlight's Sun King™ products provide modern light and energy to 26 million people in more than 40 countries and have sold over 10.5 million products worldwide.
We are recruiting to fill the position below:
Job Title: Warehouse Associate
Location: Lagos, Nigeria
Employment Type: Full-time
Reporting to: Operations Manager
Job Details
We are looking for someone who is driven, passionate and excited about the opportunity to bring honest, affordable, energy to homes in Africa and Asia.
If this sounds like you, we would love to hear from you.
Key Responsibilities for the Role
Receives, stores, and issues supplies, products and equipment.
Supervising order picking and order filling by 3PL
Periodic Spot check and stock take
Supervise the raising of the waybills for the last mile
Supervising the Quality Control process for imports and returns at the warehouse
Supervising the arrangement of the warehouse and ensuring adherence to set SOPs
Supervising cleanliness and warehouse etiquette
Ensuring that stock received is put away in accordance with the best practice of FIFO
Routing and scheduling of dispatches and holding the courier accountable for any misroute
Product handling and maintenance of inventory records.
Preparation of management's reports at regular intervals.
Age analysis of products at regular intervals.
Requirements
The ideal Warehouse Associate:
Minimum of BSc or HND in Supply Chain or its equivalent in related disciplines.
At least 2 years experience in inventory management.
In-depth knowledge of MS Word and Excel skills is essential.
Basic experience in the use of ERP systems.
Completion of NYSC is mandatory.
Remuneration
Greenlight Planet offers a competitive salary, a fun, supportive work environment and opportunities for continued professional growth within a fast-growing global enterprise.
How to Apply
Interested and qualified candidates should:
Click here to apply
Note: Greenlight Planet believes in equal opportunity for all people:  We do not discriminate based on race, colour, religion, sex, marital status, sexual orientation, national origin, HIV/AIDS status, or disability