Technology License Sales Representative at Oracle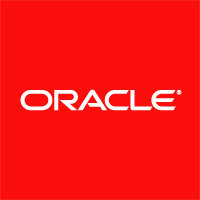 Oracle provides the world's most complete, open, and integrated business software and hardware systems, with more than 370,000 customers including 100 of the Fortune 100 representing a variety of sizes and industries in more than 145 countries around the globe.
We are recruiting to fill the position of:
Job Title: Technology License Sales Representative – Public Sector
Reference No.: 21000SWC
Location: Abuja
Job Type: Regular Employee Hire
Job: Sales
Job Description
Be the vital piece of the puzzle that connects us to the millions of businesses that need our help to evolve. If you are passionate, entrepreneurial, innovative, and believe in being consultative and having fun whilst you work, then this could be the perfect opportunity for you.
We are seeking a motivated sales individual who can sell our entire technology solutions portfolio in a license sales model. As we continue to help customers to transition to Cloud, we make sure their needs for an On premise solution are still covered.
You would cover a wide rage of solutions from Database, data management Solutions (Analytics, Integration..etc) as well Cybersecurity, middleware and other exciting digital solutions. You will help your customers, who have growing data volumes and aggressive service-level expectations, maximize the potential of their IT organizations
Having a sense of humor in what can be a pressure environment helps, and the rewards for your contribution include a compensation and benefits package and a continuous training program in a structured environment that are world class.
Responsibilities
Develop infrastructure/Database/Middleware/BI/Big data License Sales opportunities and maintain customer relationships within Public Sector
The portfolio will be our wide technology portfolio. Although the right candidate should be able to orchestrate a speech across the complete offering of Oracle in front of a client and work alongside other internal teams to be one Oracle for the customer.
Meet with senior customer contacts to build credibility and develop lasting relationships
Closing deals winning business etc. as well as developing opportunities
Engage with  Pre-Sales  Technical support for customer meetings to develop customer discussions further
Lead successful go-to-market campaigns by working closely with internal marketing specialists
Contribute and lead in account planning, customer/market analysis, and strategy sessions
Contribute individually and as a team member, providing direction and mentoring to others. Being able to orchestrate proposals together with other internal business groups in the same solutions team or others. Understand that is all about the customer.
Promote and evangelize Oracle products to selected customers, partners, and internal audiences
Develop relationships and collaborate with our partners to define, recommend, and drive sales
Develop and execute a sales plan that provides complete territory and sector specific coverage
Develop appropriate sales programs and solutions; maintain up-to-date competitive information and compile regional success stories
What You'll Bring
Your enthusiasm, knowledge, and customer-centricity will help us continue our growth as a top IT company.
5+ years of experience in direct software sales to complex customers
Creative with strong problem-solving skills and an ability to succeed in a fast-paced environment
Proven ability to work well as part of an extended sales team
Technology Enterprise Software product knowledge, good understanding of Data Center technologies. Oracle's technology products knowledge will be considered an asset.
Deep knowledge of competition in the areas of Enterprise Solutions
Fluency in English
Team player and self-motivated.
Experience in Public Sector customers management  is required
Good understanding of the information technology customer needs and strong technical expertise to become a trusted advisor across a wide technology portfolio.
Proven track record in a sales-driven organization, selling technology-related products and services
Solid written, verbal, and presentation skills
How to Apply
Interested and qualified candidates should:
Click here to apply