Administrative Coordinator at Save the Children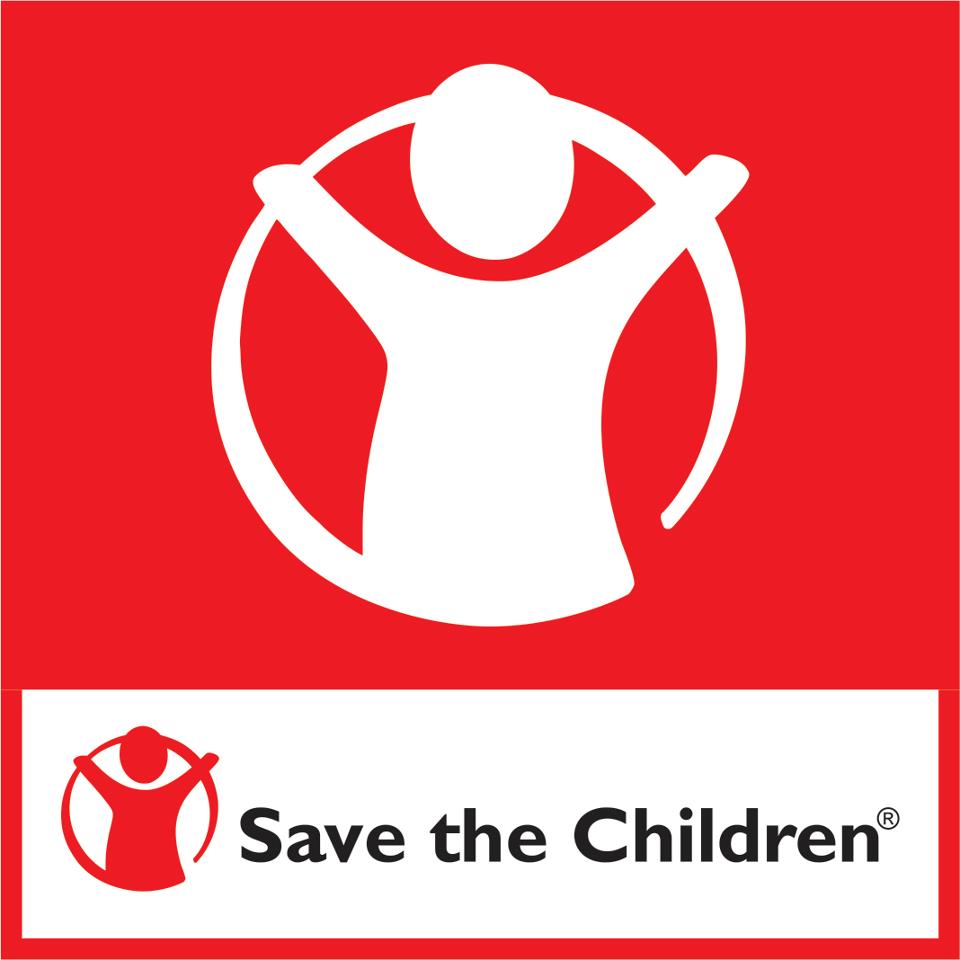 Save the Children is the leading independent organization for children in need, with programs in over 120 countries. We save children's lives. We fight for their rights. We help them fulfil their potential. Save the Children is working in Nigeria because one in five children in Nigeria dies before their fifth birthday. About 40% of children miss out on school and have to work to survive while nearly 2 million children have lost one or both parents to an AIDS-related disease.
We are recruiting to fill the position below:
Job Title: Administrative Coordinator
Job ID: 210004Q1
Location: Abuja
Grade: 3
Team: Nigeria Country Office
Employee Status: Permanent
Reports to: Administration Manager
Staff directly reporting to this post: Administration Officer
Child Safeguarding
Level 3: The responsibilities of the post may require the post holder to have regular contact with children or young people and, in the overseas context all posts are considered to be level 3 posts in view of potential situations which may allow staff unsupervised access to vulnerable children and young people.
Role Purpose
To provide professional general administrative support. This position is responsible for supporting Administration Manager for the smooth and efficient running of the Country Office and providing support to the Programs department / SCI partners in various ways.
This position is specifically responsible for supporting activities related to Protocol services and general administrative functions.
The job holder will also from time to time, be delegated other support duties including, but not limited to providing administrative support to programme teams based in Abuja and field offices.
Key Areas of Accountability
Knowledge Management:
Disseminate best practices in Administrative management systems; develop relevant tools to ensure that SCI/Nigeria systems and processes are consistent with best practices.
Support training needs and requirements for staff in administration.
Work with the Administration Manager and HR unit to utilize innovative technologies to increase staff knowledge, skills and attitudes as it's related to Administrative management issues.
Recommend administrative management systems and processes that will improve SCI/Nigeria's overall ability to manage resources.
Office Operations / Management:
Support country office and Field offices for regular update of GPEs
Develop strategies to ensure efficient application of agency resources, minimize wastage and achieve highest standards of stewardship.
Act as liaison to follow up several relationship issues with Government of Nigeria such as Host Country Agreement Renewals, immigration, duty waivers, tax exemptions, equipment licensing etc.
Review contracts/other agreement documents and seek legal opinion where necessary
Procurement:
Collaborate with Supply Chain Unit on all Delegated Procurements
Ensure that all procurement carry out by Admin is done efficiently according to SCI Policy, the SCI Procurement Manual and consistent with relevant donor requirements.
Ensure that all actions are governed by the highest standards of ethics, personal and business conduct as stipulated in SCI Policy and the SCI Procurement Manual.
Once all required steps have been completed depending on the value of the procurement, then: make the selection of the best supplier with regard to price, quality and delivery; determine payment and delivery terms; prepare the Purchase Orders (PO).
Ensure that all procurement is processed for all applicable exonerations as established in the Host Country Agreement or through Donor Agreements, and draft any exemption letters for VAT, duty and tax whenever necessary.
Support relocation or shipping of household items for exit Non-National employees
Raise payment vouchers for completed procurements and document accordingly
Suggest any new ideas to improve procurement efficiencies to the Administration Manager , andupdate annually the CO Admin Manual and support tools.
Review all Purchase Requisitions (PRs) and verify price target that all specifications and requirements are clear and that all corresponding authorizations have been obtained.
Ensures that all Requests for Quotations (RFQs) clearly present all specifications and requirements as stated in the PR.
Human Resource:
Manage the Performance Review process of the supervisees, ensuring that their self-assessment forms are properly completed and submitted in time.
Make and advise recommendations to Human Resources Department, through the Head of Departments, on training, annual leave or off-days, scheduling, reprimanding, hiring, and termination of recalcitrant employees
Plan, organize and manage the work of subordinate staff to ensure that the work is accomplished in a manner consistent with organizational requirements.
Support to the Country Director:
Provide an effective support including proactive management of all incoming visitors to the CP.
Update visitor trackers every month and share with Country Director
Budgeting:
Support Program staff in the preparation of grant /proposal budgets where applicable
Participate in developing the Annual Budget for the Country Office
Logistics & Protocols:
Provide oversight to Travels and ensure that travel needs are attended to promptly and efficiently
Support Admin unit to generate a monthly immigration report and submit to the Administration Manager
Other Responsibilities:
The post holder may carry out other duties in addition to, or instead of those outlined above which may reasonably be required from time to time, in order to assist Support Services department by providing cover when the Administration Manager or Administrative Officer is on leave or because of increased level of Country Office activities.
These include but are not limited to the following:
Provide administrative support to programme teams based in Abuja and Field offices
Working Contacts:
Internal: Regular liaison with the country program teams in Abuja and States
External: Contact with vendors, Government Agencies and other INGOs etc
Skills and Behaviours (Values In Practice)
Accountability:
Holds self accountable for making decisions, managing resources efficiently, achieving and role modelling Save the Children values
Holds the team and partners accountable to deliver on their responsibilities – giving them the freedom to deliver in the best way they see fit, providing the necessary development to improve performance and applying appropriate consequences when results are not achieved
Ambition:
Sets ambitious and challenging goals for themselves (and their team), takes responsibility for their own personal development and encourages others to do the same
Widely shares their personal vision for Save the Children, engages and motivates others
Future orientated, thinks strategically
Collaboration:
Builds and maintains effective relationships, with their team, colleagues, members and external partners and supporters
Values diversity, sees it as a source of competitive strength
Approachable, good listener, easy to talk to
Creativity:
Develops and encourages new and innovative solutions
Willing to take disciplined risks
Other Values:
Serves with Integrity
Models Stewardship
Cultivates Constructive Relationships
Promotes Learning
Qualifications, Skills and Experience
Level of Education: B.Sc / HND in relevant field
5 years of post-NYSC Admin experience
Excellent interpersonal and communication skills
Strong teamwork skills with the ability to both support colleagues and request support as and when required
Strong written and verbal communication skills, fluent in English
Ability to draft well-written, professionally presented documents
Commitment to Save the Children mission, vision and values
Experience of working in challenging, insecure areas and willingness to work and live in a rural environment.
Computer literate and knowledge of Word, Excel.
Minimum of 2 years experience in a similar role preferably within SCI or other INGO
Excellent planning and organisational skills, with proven administrative skills
Ability to manage competing priorities effectively in a constantly changing environment, meet deadlines and work calmly under pressure
Strong coordination, customer services and time management skills
Experience of dealing with visa arrangements
Experience in procurement, office coordination and Facility management
Sound knowledge of office practices, procedures and administrative systems including filing systems
Disclaimer Clause:
This Job description is not an exhaustive list of the skill, effort, duties and responsibilities associated with the position.
The Organisation
We employ approximately 25,000 people across the globe and work on the ground in over 100 countries to help children affected by crises, or those that need better healthcare, education and child protection. We also campaign and advocate at the highest levels to realise the right of children and to ensure their voices are heard.
We are working towards three breakthroughs in how the world treats children by 2030:

No child dies from preventable causes before their 5th birthday
All children learn from a quality basic education and that,
Violence against children is no longer tolerated

We know that great people make a great organization, and that our employees play a crucial role in helping us achieve our ambitions for children.  We value our people and offer a meaningful and rewarding career, along with a collaborative and inclusive workplace where ambition, creativity, and integrity are highly valued.
Additional Job Responsibilities:
The duties and responsibilities as set out above are not exhaustive and the role holder may be required to carry out additional duties within reasonableness of their level of skills and experience.
Equal Opportunities:
The role holder is required to carry out the duties in accordance with the SCI Equal Opportunities and Diversity policies and procedures.
Child Safeguarding:
We need to keep children safe so our selection process, which includes rigorous background checks, reflects our commitment to the protection of children from abuse.
Safeguarding Our Staff:
The post holder is required to carry out the duties in accordance with the SCI anti-harassment policy
Health and Safety:
The role holder is required to carry out the duties in accordance with SCI Health and Safety policies and procedures.
How to Apply
Interested and qualified candidates should:
Click here to apply
Note: Save the Children does not charge a fee at any stage of the recruitment process
Application Deadline  15th July, 2021.