Driver at International Organization for Migration (IOM)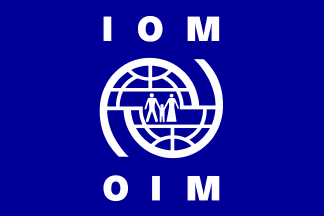 International Organization for Migration (IOM) is a Related Organization of the United Nations, and as the leading UN agency in the field of migration, works closely with governmental, intergovernmental andnon-governmental partners. IOM is dedicated to promoting humane and orderly migration for thebenefit of all. It does so by providing services and advice to governments and migrants.
We are recruiting to fill the position below:
Job Title: Driver
CFCV No.: SVN2021.064

Location: Yola, Adamawa
IOM Classification: G2
Estimated Start Date: As soon as possible
Organizational Unit: Procurement & Logistics
Type of Appointment: Special Short-Term (SST) 6 months with possibility of extension
Context
Under the overall and direct supervision of the Head of Sub-Office, and close coordination of Procurement & Logistics
Officer in Maiduguri, the successful candidate will be responsible for completing standard driving and logistics supporting activities in line with IOM's rules and regulations. In particular, the incumbent will perform the following duties below.
Core Functions / Responsibilities
Drive IOM vehicle assigned to support the Mission.
Adhere and comply with IOM Driver's Code of Conduct and Safety & Security Guidelines for Operating IOM Vehicle
Ensure that the IOM vehicle project is used only for official/authorized business, as advised by the supervisor.
Manage the day-to-day maintenance of the assigned vehicle to ensure the roadworthiness of the vehicles. This includes a daily check of tyres, brakes, engine oil, fan belt, etc.
Keep a high degree of confidentiality and discreteness in discussions, which involves IOM and its officials.
Take proper measurements to reduce potential security threats to IOM staff or property within the immediate vicinity of the vehicle and along transport routes.
Collect and delivers mail/documents as assigned in a timely manner.
Ensure that the steps required by the local rules and regulations (pertaining to driving) are taken in case of involvement in an accident.
Meet IOM staff members and official guests at the airport and facilitates customs formalities as required.
Arrange for minor repairs and ensures that the vehicles are kept clean.
Ensure that the vehicles undertake regular service intervals.
Make sure that the vehicle always has a full tank prior to departure for field trips.
Find the most direct routing over the best available roads to the destination.
Make sure that the daily log sheet is prepared, and a monthly report is prepared to summarize statistics linked to mileage, fuel consumption, etc. for the vehicle.
Perform any other duties that the supervisor may assign.
Education
High School Certificate / Diploma in related fields.
Professional certification in driving.
Experience:
Minimum of two years driving experience with Humanitarian actors.
Knowledgeable of Adamawa State roads and terrain.
Previous work experience in international organizations and companies would be an advantage preferably within the United Nations or within the international humanitarian
Good knowledge of the northeast region in Nigeria is an asset.
Have with valid driving license, must pass physical and drug screening
Flexible work schedule and be ready to be engaged on short notice.
Skills:
A demonstrated level of computer literacy is an added advantage.
Ability to multi-task and to prioritize required.
Languages:
Fluency in English is required, working knowledge of Local Languages such as Hausa and Fulani will be added advantage.
Required Competencies:
Behavioural:
The incumbent is expected to demonstrate the following competencies:
Values:
Inclusion and respect for diversity respect and promote individual and cultural differences; encourages diversity and inclusion wherever possible.
Professionalism: demonstrates the ability to work in a composed, competent, and committed manner and exercises careful judgment in meeting day-to-day challenges.
Integrity and transparency: maintain high ethical standards and acts in a manner consistent with organizational principles/rules and standards of conduct.
Core Competencies – behavioural indicators level 2:
Teamwork: develops and promotes effective collaboration within and across units to achieve shared goals and optimize results.
Accountability: takes ownership for achieving the Organization's priorities and assumes responsibility for own action and delegated work.
Communication: encourages and contributes to clear and open communication; explains complex matters in an informative, inspiring, and motivational way.
Delivering results produces and delivers quality results in a service-oriented and timely manner; is action-oriented and committed to achieving agreed outcomes.
Managing and sharing knowledge continuously seeks to learn, share knowledge, and innovate.
How to Apply
Interested and qualified candidates should fill out the form on the link below and then submit applications via email to: [email protected] indicating the position applied for on the subject line.
Click Here to Fill Application Form
Important Information and Notice
For the applications to be considered valid, IOM only accepts applications with a cover letter not more than one page specifying the motivation for application, addressed to "Human Resources, International Organization for Migration (IOM)" and with a subject line "SVN2021.064 Yola. Driver, G2.
All applications should include a functional email address, mobile numbers, and a detailed curriculum vitae (CV)
Application Deadline  1st August, 2021.