HR / Admin Assistant at The International Rescue Committee (IRC)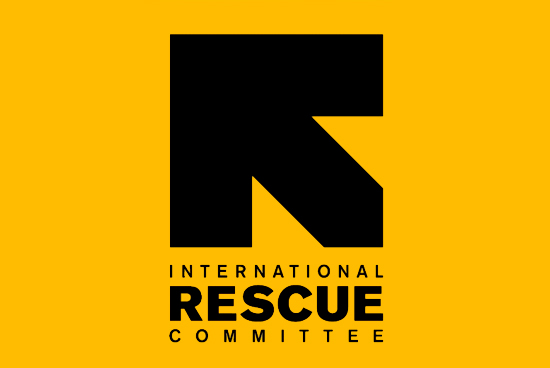 The International Rescue Committee (IRC) responds to the world's worst humanitarian crises and helps people to survive and rebuild their lives. Founded in 1933 at the request of Albert Einstein, the IRC offers lifesaving care and life-changing assistance to refugees forced to flee from war or disaster. At work today in over 40 countries and 22 U.S. cities, we restore safety, dignity and hope to millions who are uprooted and struggling to endure. The IRC leads the way from harm to home.
We are recruiting to fill the position below:
Job Title: HR / Admin Assistant
Requisition: req20147
Location: Abuja (FCT)
Sector: Human Resources
Employment Category: Regular
Employment Type: Full-Time
Open to Expatriates: No
Scope of Work
The Administrative Assistant will assist the Admin Manager in the day-to-day administrative requirements, functions and general office management of IRC offices.
Responsibilities
Administration:
Ensure timely support of the management of agreements for offices and housing
Maintain proper records of all correspondence.
Receive visitors and attend to their enquiries. This would include giving non-confidential information to visitors, employees and others within the IRC premises with regards to the IRC's activities in Abuja and North-Eastern Nigeria.
Ensure that all facilities are functioning well, including office supplies, electricity, maintenance and repair, internet and other communications functions. This includes daily routine checks of lights out and switching off of appliances after the close of business.
In line with IRC policies, assist the Admin Manager in maintaining an appropriate filing system for Administrative documents and ensure hard and electronic files are kept up to date.
Assist the Admin and Logistic team in facilitating arrivals and departures of staff and visitors from and back to Abuja.
Communication Cards/Pack: Manage the timely purchase and distribution of recharge cards for staff and organize communication packs (phone and modem) for incoming visitors.
Support the Travel Officer in processing payment of travel (flights and accommodation) expenses.
Focal person for Collation and Printing of IRC Employee Identity Card.
Assist with regular supervision of Cleaners and Cooks.
Human Resources:
Support the HR Officer in Identifying staffing and  Internship  needs in the Abuja office
Support the HR Team in setting up Abuja based recruitment for field positions, office and guest house assistants, cooks and cleaners. Includes preparing required documents, advertising the position, tracking open positions and organizing the interview process.
Support the HR Team in tracking timesheets, accrued time off, use of vacation, R&R and sick days.
Debrief outgoing employees and complete end-of-assignment procedures.
Support the HR Officer in an opening  email address, enrolling staff in  insurance as relevant, completing and maintaining personnel files in the Abuja office
N.B: This job description can be modified at any time according to changes in the IRC activities or in the context.
Qualifications
Education: Bachelor's Degree or equivalent in a relevant field
Admin/Logistics qualifications highly desirable
Work Experience: Approximately 2-3 years of relevant experience
Demonstrated Skills and Competencies:
Professional Administration experience preferably with an INGO.
Strong sense of personal integrity.
Attention to detail.
Additional Qualities:
The ability to multitask, ability to handle pressure well, ability to improvise, flexibility, cultural and environmental sensitivity.
Able to maintain strict confidentiality
Working knowledge of various MS applications (Word, Excel, PowerPoint, Outlook and Access) and standard windows applications
Teamwork skills.
Language Skills:
Fluent in English with excellent verbal and written communications skills.
Working Environment
The IRC is a teamwork environment and requires a person who will work with colleagues from many cultural backgrounds, understand and contribute to the organization's goals, work well as a member of a group/team, and respect the thoughts and opinions of others in the team.
Work Reports:
Position Reports to: Admin Manager
Other Internal and/or external contacts.
Internal:  HR Officer, Admin Officer, Supply Chain and Finance Staff
External: none.
How to Apply
Interested and qualified candidates should:
Click here to apply
Note
The IRC and IRC workers must adhere to the values and principles outlined in IRC Way – Standards for Professional Conduct.
These are Integrity, Service, and Accountability.
In accordance with these values, the IRC operates and enforces policies on Beneficiary Protection from Exploitation and Abuse, Child Safeguarding, Anti Workplace Harassment, Fiscal Integrity, and Anti-Retaliation